Is it Wise to Ignore Bitcoins?
Jan 4, 2018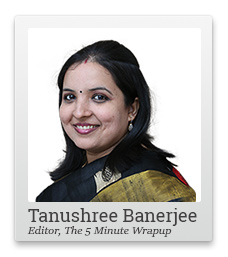 Fads are a way of life. You can either embrace them, or decide they are not for you.
If you look at the definition of a fad, this is what Wikipedia says:
A fad, also known as a craze, refers to a fashion that becomes popular in a culture (or subcultures) relatively quickly, remains popular, often for a rather brief period, then loses popularity dramatically, as it either fades into obscurity, or becomes a regular part of a society's culture.
The investing world has fads too.
And the latest craze doing the rounds is bitcoin.
Should you succumb to this bitcoin craze?
Here is where it gets critical.
There are myriad investment options out there. It is important to understand these options before you make your investment decision.
If you are a risk taker, you will decide to take the plunge into bitcoins. If you are risk averse, you will decide to stay from bitcoins entirely.
Both approaches in could be wrong, if you have not understood the blockchain industry and how the bitcoin works.
This is where Prasheel Vartak - and his crypto guru Tama Churchouse - can help us understand the mechanics of crypto currencies so we can make informed decisions.
Tama Churchouse, in fact, does not think bitcoin is a craze or fad at all!
Anyone who claims bitcoin isn't real or just a fad doesn't understand the cryptocurrency at all.

Bitcoin can be moved around (far more easily than traditional currencies), used to buy goods and services and it has scarcity. Only 21 million bitcoin will ever be mined. And over 16 million have already been mined.

Bitcoin is just a cryptographically secure medium of exchanging value. It's not "fraud" or not a "real currency".

And as for the concern that bitcoin is purely "digital", it's worth remembering that more than 90 percent of all money that exists today around the world is not physical (i.e., not notes or coins).

In short, every now and then something truly different and new comes along. And if you're willing to go against your default bias, you could make a fortune.
So if you are a risk averse investor, you might not want to explore bitcoins at all. But Tama Churchouse thinks this is a kind of a 'default bias' (wherein you do not want to try something new, because the default works just fine). And this bias won't help you in building wealth.
At the same time, he cautions that you cannot be overly enthusiastic about it either. Here he is again:
I'm not saying bitcoin won't be volatile. Like any asset, cryptocurrencies will continue to experience rallies and corrections. Don't fall into the trap of thinking "this time is different" and that bitcoin will go up forever. The cryptocurrency could absolutely be in for a short-term price bubble. But over the long term, the upside is potentially far from over.
So here's the crux of Tama's opinion: Like with any other asset class, you need to have a fair understanding about bitcoins and then decide whether it's for you. Don't jump blindly onto the bitcoin bandwagon, but don't entirely brush it off either.
If you wish to go with Tama's views, remember to invest only to the extent of what you can afford to lose. It should be reserved for only the very small speculative part of one's portfolio.
Just in case you have not been following the news...you need to know that the Government and the Reserve Bank don't like Bitcoins. So, you need to factor that too in your decision-making process.
Meanwhile, what I am looking forward to reading apart from cryptos...is about the technology the cryptos sit on i.e. the blockchain. More on that soon...
Editor's Note: If you're wondering how to be 'well-informed' about this class that no one seems to have any concrete idea about? Not to worry, you will soon learn exactly what you need to know. Not from us - we've found someone even better than us! Hard to believe, right... stay tuned, anyhow.
How Will Base Metals Perform in 2018?
2017 was the year of the rally. The BSE Sensex and the Nifty index were up 28% and 29% respectively. The mid-cap and small-cap indices outperformed the frontline indices.
Many investors talk about the stock market's gains in 2017, but another top-performing asset class was base metals, such as copper, zinc, nickel, and other industrial metals. Base metals were the leader in the commodity asset class and outperformed the broader commodity index in 2017.
Base Metals Outperformed Commodity Index in 2017
From the data revealed in the chart above, base metals such as aluminium, copper, zinc, and lead went up by 20-30% compared to the Bloomberg commodity index of 2.4%. This rally was driven by increased economic activity, economic stimulus in China, and global supply disruptions.
However, the major reason for this rally was a decline in the US Dollar index by 8.6% in 2017. Typically, there is an inverse relationship between the value of the dollar and commodity prices. When the value of the dollar weakens against other major currencies, the prices of commodities generally move higher.
But what about 2018?
China supply-side reform holds the key to metals' outlook, and this will be the main focus for the market in 2018. For example, in 2017, China's supply reform policies supported the price rise in aluminium. However, going forward aluminium faces the rising risk of a supply response, both inside and outside China.
In the short term, however, restocking of steel, iron ore in the first quarter of 2018 could generate a typical seasonal rally. Beyond this, it is sustained demand, industrial production levels, particularly in China, and supply-side discipline that will determine the long-term outlook for metals.
India's Manufacturing PMI at 5-year High in December
Indian manufacturing activity expanded at the fastest pace in five years in December. The strong upturn was supported by the sharpest increase in output and new orders since December 2012 and October 2016, respectively.
The Nikkei India Manufacturing Purchasing Managers' Index (PMI) stood at 54.7 in December, compared to 52.6 in November. A reading above 50 indicates expansion and one below 50 shows contraction in production. The latest survey showed the new orders sub-index, a proxy for domestic demand, also rose to 56.8 in December, the highest since October 2016.
This shows the Indian economy continues to recover. However, it also highlights the risks that rising price pressures will keep the Reserve Bank of India (RBI) from slashing interest rates further.
Nevertheless, as we mentioned previously, we are seeing the early signs of revival in capacity expansion of the private sector. The pertinent question here is, which company is set to benefit the most from such capex plans?
It's neither a bank nor an engineering, cement, or steel company. Rather, it's a company that is riding the tailwinds of a Megatrend that The India Letter team has identified.
What's more, the usually overpriced stock is currently close to a 52-week low.
Click here to download the special report - Four Stocks To Ride India's Growth Wave
What the Markets Looked Like Today
Indian equity markets opened the day on a firm note. At the time of writing, BSE Sensex was trading higher by 50 points and NSE Nifty was higher by 18 points. Both the midcap and smallcap indices are trading up by 0.4% and 0.7%, respectively. Stocks from the metal and capital goods sectors are among the gainers.
Investment Mantra of the Day
"It takes 20 years to build a reputation and five minutes to ruin it. If you think about that, you'll do things differently." - Warren Buffett
Recent Articles