How to Buy the Best Safe Stocks in 2020
Jan 17, 2020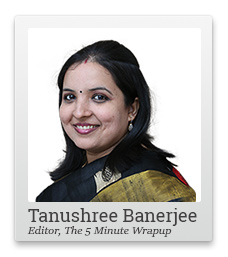 Did you know there is a link between safe stocks and job interviews?
It turns out there is.
I read an interesting article online about the biggest mistakes recruiters make while hiring candidates.
Some of the reasons were the standard ones... failing to do background checks, relying too much on first impressions, etc.
But one interesting mistake caught my attention: The order of the interviews.
The last person to get interviewed had the best chance to get selected. Interviewers remembered the last candidate the most.
A good interview at the end will make a much higher impact than a similar one before. In psychology, we call this the recency bias and we see this all the time in the stock markets.
Fund managers tend to get the most money for their funds after a good year i.e. a good recent performance.
The opposite is true for fund managers who underperform. People ignore a solid track record built over years and decades if the recent performance is not up to the mark.
We have seen this play out in the Indian stock market last year.
A select few stocks outperformed the rest by a huge margin. Due to this recency bias, huge money has flown into these stocks.
This is what the market now calls 'safe stocks' due to the recency bias.
I disagree.
How I identify safe stocks, is very different. I follow a rigorous selection process. I don't recommend a stock that is just going up or has already gone up.
But that's what everyone has been doing for more than a year now. In fact, a narrative has now developed around these stocks.
You may have heard some of it...
Only the top 10 stocks are safe.
Valuations don't matter in these few stocks. They will keep going up.
Buy only B2C businesses.
Stay away from sectors like autos and financials forever.
Such a narrative is very harmful for the aam investor and I strongly believe this narrative will change.
If we catch the trend right, there is huge money to be made.
As I said, I have my own criteria to pick safe stocks. These are some of the things I look for...
If the answer is YES on all these (and many more) questions... then we have a potential winner on our hands.
In fact, my list 7 safe stocks is based on these criteria.
Unlike the general narrative in the market right now, my list also includes the beaten down sectors like auto and financials.
I recommended these stocks to my subscribers when valuations were attractive.
Once these sectors start performing - and I strongly believe they will - the narrative will change in their favor.
And these stocks will take off!
Chart of the Day
On Tuesday, Ankit wrote to you about a recent upcoming IPO.
It's a company profiting from two megatrends - digitisation and financialisation - in the Indian economy.
A quick comparison of assets under management (AUM) of mutual funds in India versus abroad will give you a clear idea of the huge megatrend.
Mutual Funds: Megatrend of the decade?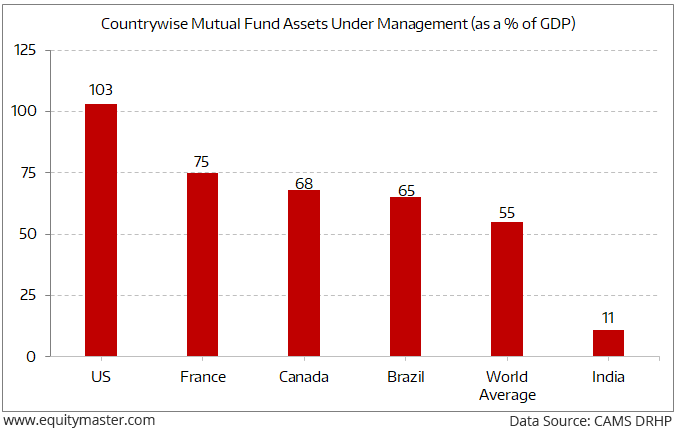 India's mutual fund AUM as a percentage of GDP is 11%. This is far lower than the world average of 55%.
I strongly believe, the next decade could be the decade of financialisation in India.
Traditionally, Indian households have preferred to invest in physical assets like real estate but things are changing.
Indians now are more open to investing in financial assets like mutual funds. Better awareness, financial education, increasing urbanisation are all driving this change.
Mutual fund AUM grew 24% annually in the last 5 years. I expect India's GDP to grow at 6-7% over the next decade.
Just combine these growth rates and you can see the massive growth opportunity .
Warm regards,

Tanushree Banerjee
Editor, The 5 Minute WrapUp
Equitymaster Agora Research Private Limited (Research Analyst)
PS: We thank you for your enthusiastic response to Vijay Bhambwani's Instant Income Summit. More than 12,000 have signed up so far! Vijay will show you how to make regular income from the market with his secret cash codes... all without trading any shares. Register for the Instant Income Summit for free.
Recent Articles