Elon Musk Shows Us the Right Way to Think About India's Future
Jan 23, 2020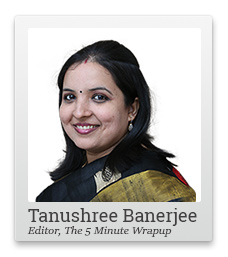 Have you noticed there always seem to be never-ending debates on social media?
People find almost any topic to argue about. Some say this behaviour may be harmful to society and can distract us from important things in life.
I don't think so. I think social media is what you make of it. If you use it to your advantage, the benefits are endless.
Take twitter for instance...
If you follow the wrong people, you will always see negativity on your screen.
If you follow the right people, you'll have access to the greatest minds in the world.
I try to do this. I try to follow inspirational leaders of our generation. Ones who, through their ideas, are trying to change the world.
Elon Musk is one such man. You could call him the visionary of this century.
He is the founder of PayPal, Tesla, and SpaceX. He is an inspiration to many people including me.
His twitter page is always interesting. You will always see him coming up with new ideas to make the world better.
He recently spoke about sending a million humans to Mars by 2050. Not only that, but also giving them jobs there. Most people thought this was absurd.
You see, you will always find two kinds of people in the world. One category will laugh at and dismiss any futuristic ideas.
The other category starts imagining what will the world look like when something like this happens. I belong to the latter.
Think about it. Did anyone predict what would happen 20 years back?
If someone told you that you would be buying clothes, food, groceries with the click of a button, you would have thought that person was crazy, right?
Well, that's how I look at the India story too.
And what I'm seeing are endless money-making possibilities for this decade and beyond.
But some of these possibilities are difficult to imagine right now.
Why do I say that?
The Indian economy is undergoing a transformation like we've rarely seen before.
There's a major cleanup of the system happening right now. Businesses with questionable integrity have been brought to book.
Infrastructure spending is happening at a rapid pace. Corporate tax rate cuts have meant more money in the hands of businessmen to grow and expand.
These things may look trivial right now but all this and more will contribute in their own way to a new India.
I think it will be a new India with world-class infrastructure. One where connectivity to every nook and corner will be the norm.
We will see a massive movement of people from rural to urban areas.
The economy will move from unorganised to organised seamlessly.
India's 'Jugaad' attitude will give way to a professional set-up.
And how will all this benefit you, dear reader?
I've always said the Indian stock market is a reflection of the Indian economy.
And this massive change will be reflected in the stocks you pick... but only if you pick the right stocks.
I have tried to do that through my Rebirth of India project. My aim is to capture these enormous gains I foresee over the next decade for my subscribers.
The 7 stocks I've picked are a perfect way to ride the India story.
As far as I see, it is not a question of if but when the India story takes off.
And we don't have to wait very long!
As for Elon Musk, the day might not be far when we too apply for a job in space.
I look forward to it!
What about you?
Warm regards,

Tanushree Banerjee
Editor, The 5 Minute WrapUp
Equitymaster Agora Research Private Limited (Research Analyst)
PS: I believe now is the right time to buy the best 7 stocks in the market. Read more about my top 7 stock recommendations...
Recent Articles