A Perfect Example of Multibagger Opportunities in the Rebirth of India
Jan 29, 2019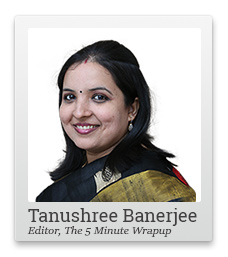 Did you hear that India just replaced Japan as the world's second-largest steel producing country?
Yes. that's right!
In 2018, India's steel production stood at 107 MT, an increase of 5% over last year. Japan, on the other hand, saw a marginal decline of 0.3% at 104 MT.
Every day, more news comes in strengthening the case for the Rebirth of India.
And here's something I believe is even more interesting...
From 2013, India's steel production has grown faster than China's.
Mind you, this is not because of exports. Our steel industry's growth has been driven by domestic consumption.
This is not the case with other major steel producers in the world. They are more dependent on exports.
The government's target of 300 MT capacity by 2030 is looking realistic now.
Why am I so confident about this? Just look at the numbers...
--- Advertisement ---
Access Life Changing Multibaggers as Sensex Races to 100,000
Senior Analyst and our Co-head of Research Tanushree Banerjee has just released a special report.

In this report…

She has identified an irreversible trend that would push Sensex above 100,000.

And in that process, could allow early investors to make life-changing gains.

You can get this special report here. It's FREE!

As part of this same initiative…

We are hosting a MEGA SUMMIT where Tanushree will reveal specific investment opportunities that could help make the most of this irreversible trend.

We strongly recommend you attend that too…

The last we checked, within days well over 9,800 Indians had signed up for it…and thousands more were expected to block their seats…

Yes …this is HUGE.

So we urge you to don't miss this and…



Download the Report & Block Your Seat Now. It's Free.
(Plus automatically get a free seat in Rebirth of India MEGA SUMMIT)


------------------------------
India's per capita steel consumption has jumped from 58 kg to 68 kg in the last three years.
But this number is way below the world's average of around 213 kg.
Just imagine the huge scope for growth. Think of the multibaggers this industry could produce. And to think that people say, steel is a boring industry!
Actually, steel consumption is one of the key methods to measure the quality of life.
It is also a strong indicator of economic development.
Steel Plays an Important Role in Nation Building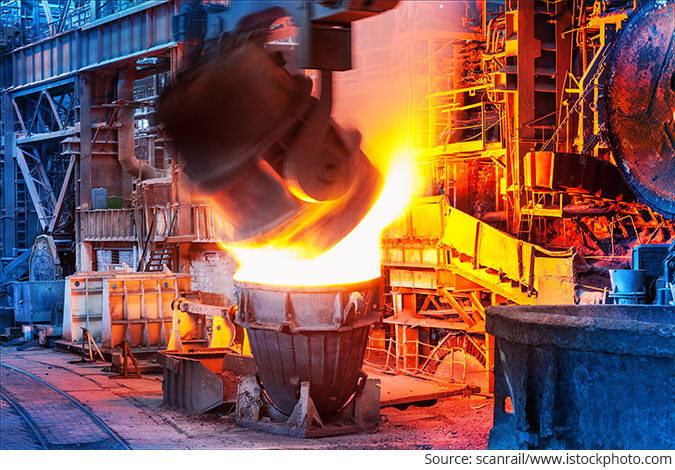 In the coming years, steel demand will grow in India. This is on the back of increased infrastructure construction, a thrust on affordable housing, and the thriving auto sector.
I can give you two more reasons... our country's favourable demographics and increasing use of steel in rural areas.
And don't forget that China's stringent environmental protection measures will lead to capacity cuts in that country. This will help support the profitability of our industry.
India's steel industry is in a sweet spot.
However, the journey hasn't been smooth recently.
The steel industry is the largest contributor to the banking system's non-performing assets (NPAs).
Why?
These companies expanded capacity with a lot of debt
There was excessive dumping from China
Steel prices declined globally
Companies like Essar Steel, Monnet Ispat, Bhushan Steel, Electrosteel Steels, and JSPL suffered in the downturn.
But the cycle has now turned.
In the last year, we've seen successful resolution of these cases through the Insolvency and Bankruptcy Code (IBC) framework.
Tata Steel acquired Bhushan steel. Vedanta bought Electrosteel Steels. JSW Steel bought Monnet Ispat.
Not to mention, the world's biggest steel producer, ArcelorMittal, is eying Essar Steel.
I believe, this consolidation will drive improvement in the industry's capacity utilisation.
This will also lead to better use of technology, more innovation, and most importantly... more profits for shareholders.
This will create a structurally strong Indian Steel Industry.
Why is this important for the Rebirth of India?
Steel is one of the most important sectors in the economy. It is among the eight core industries. It contributes 2% to the country's GDP.
If India's GDP must grow at 8%+, strong participation of the steel industry is a must.
India is clearly on the right path in this regard.
But this is just one irreversible trend in our economy. Over the last few months, I've discovered 50!
That's right. I've found 50 irreversible trends that are changing India for the better. The steel industry's recovery is just one of them.
When I put these 50 trends together, the changes will result in the Rebirth of India.
I won't get tired of saying this - the Rebirth of India is at the heart of my big prediction: Sensex 100,000.
I believe, this is a once in a lifetime opportunity to buy multibagger stocks across many sectors.
Just remember this, dear reader. This great transformation in our economy will happen only once...and you must make the most of it.
At the Rebirth of India summit, I'll share with you the full details of this opportunity.
Over 10,000 of you have already booked your seats. I look forward to sharing the opportunities with you - including specific stocks - at the summit.
But if you haven't registered yet, don't worry. To help you get started, I've prepared a special report - Rebirth of India.
I urge you to download and read this report. When you do, you will book your seat for the free online summit at 5 P.M on Thursday, 31 January.
To the (more than) 10,000 of you who have already registered...thank you! I will see you there.
Chart of the Day
In the last 6 years, India has been the world's fastest growing steel producer, among the top 10.
India's Steel Production Growing at the Fastest Rate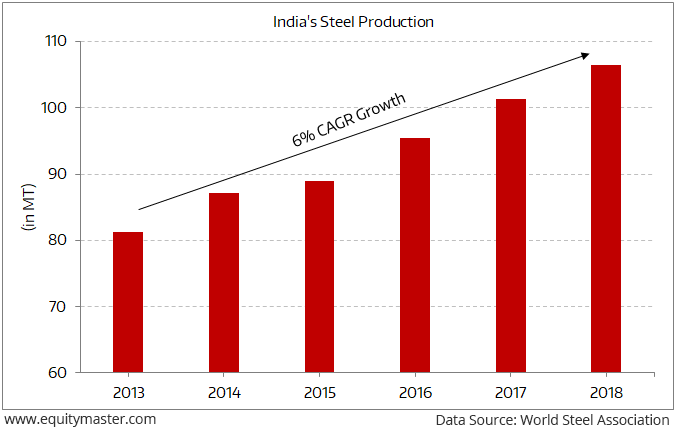 Over the last 6-year period, India's steel production grew at a CAGR of 6%. Countries such as Germany and Japan registered negative growth. Growth has been flat in USA, South Korea, Russia, and Brazil.
China, the world leading steel producer, which saw double-digit growth over 2001-2010, grew marginally by 4% CAGR in the last six years.
Importantly, India's production growth is due to strong domestic demand. Particularly, on the back of strong infrastructure development and housing demand, especially affordable housing.
No wonder India has surged past Japan and USA to become the second largest steel producer in the world.
And this is just one of the 50 irreversible trends in the Rebirth of India.
Warm regards,



Tanushree Banerjee (Research Analyst)
Editor, The 5 Minute WrapUp
PS: The MEGA summit - Rebirth of India - is only 2 days away! More than 10,000 have signed up for it. The Equitymaster office in Mumbai Is excited to bring this FREE event to you. Tanushree, who is spearheading the effort, is all set to reveal the historic opportunity that investors can use to make generational wealth for themselves. Don't miss out on this dear reader. Just download Tanushree's FREE special report - Rebirth of India - and you will automatically block your seat for the MEGA event at 5 P.M. on Thursday, 31 January. Reserve your seat here...
Recent Articles