These Are the Stocks to Buy When the World's Largest Fund Bets Big on India
Feb 19, 2019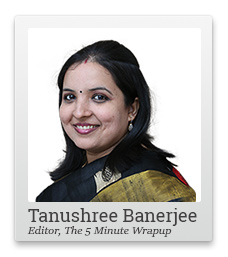 US$ 472 billion.
That's the assets under management of Blackstone. The US private equity giant has the largest alternative investment fund globally.
Th fund is bigger than the economies of Singapore, Hong Kong, South Africa, and UAE.
But in India, it has so far been largely known for some big real estate deals.
It has been in the news recently for acquiring controlling stake in some high growth Indian businesses.
In an interview to The Economic Times, Blackstone's President and COO, Jonathan Gray, said they're 'a big believer in India'.
Blackstone finds some Indian businesses compelling.
Why?
It has a lot to do with the strong macroeconomic tailwind that India will enjoy over the next few decades.
Blackstone is among the largest and earliest foreign investors to recognise the Rebirth of India opportunity.
It is the same opportunity that will accelerate India's GDP to US$ 10 trillion.
It is the same opportunity, the biggest pension and sovereign wealth funds have set their eyes on.
And it is the same opportunity that Raghuram Rajan and Infosys founder Narayana Murthy are talking about.
Rebirth of India has been at the core of my research for past many months.
I will be speaking on it at the Equitymaster Conference on Saturday 23 February.
Like Blackstone's, my analysis also leaned on bold structural reforms like Jandhan, GST, and the Insolvency and Bankruptcy Code.
But the only area I differ with Mr Gray is the pace at which India's young population will ride the Rebirth of India opportunity.
I believe areas like quality of education and job creation are, currently, the toxins in India's Rebirth. Apart from strong political will, corporate participation will be necessary to find the permanent cure to these problems.
Corporates looking to create jobs could partner with government and private sector educational bodies to create the desired work force.
They should not only focus on building and hiring quality workforce. They must also ensure their capacity expansion creates sufficient number of jobs.
I am sure Blackstone is on the lookout for such companies.
Imagine what a difference even a small investment by Blackstone would mean for existing shareholders!
But keep this in mind...
Only select companies will make the most of the Rebirth of India. These will the most lucrative stocks to have in your portfolio.
To that end, I recently recommended to my premium subscribers, seven stocks to profit from this once in a lifetime opportunity.
Chart of the Day
In recent times, various private equity funds have joined hands to increase their controlling stakes in Indian investments.
Here are some examples...
A joint venture between Brookfield Asset Management Inc. and State Bank of India for distressed assets.
The acquisition of a stake in Mankind Pharma by ChrysCapital, GIC and the Canada Pension Plan Investment Board.
Resurgent Power Ventures Pvt. Ltd, a platform created by Tata Power and ICICI Venture, raising capital from Kuwait Investment Authority and State General Reserve Fund of Oman.
Enticed by their long-term prospects, these funds are losing no time to enhance stake in their Indian investments.
India Focused Global Funds Raising Top Dollar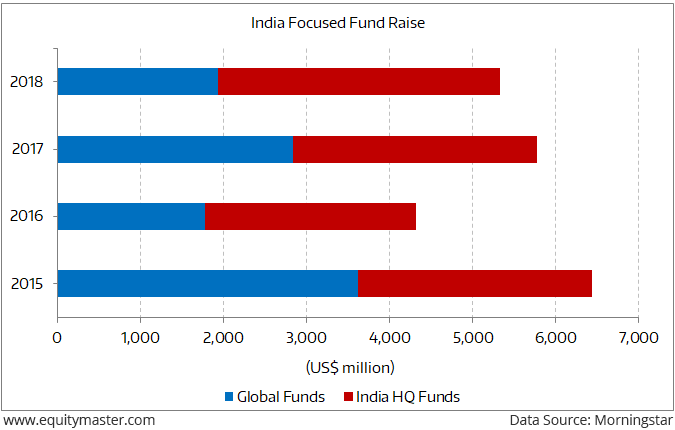 And this is possibly just the start.
According to OECD, the 20 largest pension funds together hold about 43.2% of total global pension assets. Even if India receives a 5% allocation, it will mean a boom in the stock market.
In last three years, these funds have consolidated because of stronger growth among the bigger pension players.
These players are likely to focus on countries offering strong returns apart from relative safety, like India.
Warm regards,



Tanushree Banerjee (Research Analyst)
Editor, The 5 Minute WrapUp
PS: Dear reader, the first ever Power Profits Summit has been 15 years in the making! It goes live at 5 PM on 26 February. Join Prasheel Vartak in conversation with one of our best analysts, Radhika Pandit. She will show you how to potentially amass extreme wealth in just 1-2 years without taking unnecessary risks using her proprietary system. Register for free here.
Recent Articles