The One Person I Trust to Find Stocks on Steroids
Feb 27, 2019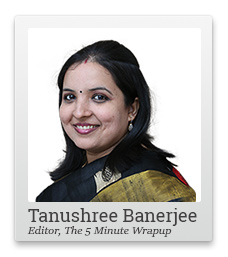 Orange book filings.
District court para IV rulings.
ANDA filings.
14 years back these terms were as alien to me as they probably are to you.
Back then, my colleagues and I were used to pouring over annual reports.
Management conference calls and transcripts were hard to come by.
Even the CMIE database had sketchy data.
But I often noticed that my new colleague, Radhika Pandit, would pour over very different kind of documents.
When I checked one of them out of curiosity, my eyes almost rolled over!
The quasi legal language and unpronounceable names made little sense to me.
Radhika was tracking the pharma sector.
But she was clearly far more interested in studying these curious documents than company financials.
Fortunately, I sat next to Radhika for many years and often observed her taking notes from these documents.
I got familiar with the intricacies of the pharma sector.
Radhika also helped me understand how several years of patient analysis can bring great results at the most opportune times.
I got the proof of this in the years 2012 and 2013. Radhika was hell bent on recommending nearly half a dozen Indian pharma companies.
These recommendations were spread out over a few months. But the product launches in the sector were uncertain at that time. I was not sure if this was the right thing to do.
This was pre-US-FDA trouble days. So, Radhika's prime focus was on Indian pharma companies that were ready to take a big slice of the US generics market.
No annual report would have told her that.
Without studying the copious new drug filing documents, Radhika didn't stand a chance to get ahead of other analysts.
But that is what she had been working towards all those years!
Each of Radhika's recommendations worked wonders over the next three years.
Those stocks weren't even trading at lifetime low valuations back then.
But Radhika could clearly see their earnings growth was on steroids.
So, she recommended her subscribers to act quickly on these high growth stocks.
Those who did, would have certainly profited handsomely from Radhika's curious interest in those terribly boring medical filings.
Very quick returns from high growth stocks is not really my beat.
But if I were to ever seek out such stocks, you now know exactly who I would turn to.
Chart of the Day
Amid heightened Indo-Pak border tensions you can rest assured that markets will offer you attractive buying opportunities.
These opportunities will be available to you over next few months.
So, don't hurry.
Meanwhile, make sure you are taking care of your asset allocation. By that I mean not only the allocation between stocks and bonds. But also hold on to some gold.
The yellow metal may not be the biggest gainer this year. But you should not ignore it in your asset allocation plan.
In a worst case, war-like scenario, it can act as an insurance.
It may help to know that central banks all over the world are seeking to take control of their gold reserves or increase them.
More Central Bank Gold Buying May be on the Anvil
But not all are countries are succeeding.
Venezuela requested the return of 14 tons of gold held at the Bank of England. The bank refused to return the gold and said it would be held on account for a future legitimate government of Venezuela.
I can't resist sharing with you this gem of a quote from Warren Buffett's latest letter to the shareholders of Berkshire Hathaway.
If I had to put my safety first investing philosophy in a single line...I wouldn't have been able to say it better than this.
Rational people don't risk what they have and need, for what they don't have and don't need.
Warm regards,



Tanushree Banerjee (Research Analyst)
Editor, The 5 Minute WrapUp
Recent Articles