Why There Are No Easy Profits in the Era of Easy Money
Mar 5, 2019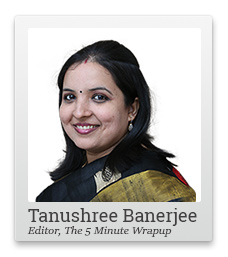 Indo-Pak border tensions and President Trump's tariff threats occupied most of the news bytes over the past few days.
What went unnoticed in the din was that legendry bond fund manager Bill Gross announced retirement from his 48-year old career.
Why is this news important?
Bill Gross is often called the Bond King. He is known for his superlative track record at Pacific Investment Management Co (PIMCO).
PIMCO is the US$ 2 trillion investment management colossus that Gross founded 48 years ago.
The last few years of Gross' career were clearly a period of underperformance.
But Gross had probably seen it coming. Which is why in his letter to PIMCO investors in April 2013, Gross acknowledged that there is no bond king.
In fact, he went on to claim that there is no stock king either (referring to Warren Buffett).
Gross attributed both his and Buffett's successes, in bonds and stocks respectively, to cutting their teeth during perhaps the most advantageous investing phase in America.
And he claimed that in the absence of such a phase, big returns will be far more difficult to come by.
More recently, Gross explained how, during much of his four decades at PIMCO, investors could, without any 'brilliance' fetch 0.3% to 0.4% returns higher than Treasuries. Treasuries are US government debt papers of various maturities.
In the easy money era, interest rates, at least in the western world, are near zero.
The spreads i.e. the difference in interest rates, between Treasuries of different maturities are razor thin. Therefore, interest rate anomalies that investors could have easily taken advantage of have now ceased to exist.
Warren Buffett's nonagenarian partner, Charlie Munger, shared similar views in a recent interview.
Munger's reference was, of course, to value investing opportunities in stocks. He explained why he believes the 'golden era of investing' may be over.
With so much cheap money chasing few good stocks, it has become difficult to find stocks that are trading at steep discounts to their intrinsic value.
Valuation advantages could certainly come by in few stocks, occasionally, during market volatility. But such opportunities may be rare and limited.
This is why investors today must either have deeper insights into business cycles.
Or they must take the risk of investing in illiquid or immature businesses that are yet to be discovered by the market.
Or they must do what I'm doing for my subscribers. See the impact of the bigger tailwinds on the businesses well before everyone else does.
The Rebirth of India is a phenomenon that may not just outlive the period of easy money. It may also allow informed investors to outperform in markets that may otherwise be a difficult hunting ground for ordinary value investors.
Chart of the Day
Closer home, debt fund managers are trying to outperform at the cost of putting their investors at grave risk.
The ghosts of the IL&FS crisis continue to haunt Indian mutual funds. More so, when it comes to their debt exposure.
Debt mutual fund managers have been facing a tough time due to tight liquidity post the IL&FS crisis.
The credit risk of their assets has shot up in the aftermath of the crisis. So ideally, to offset this rising credit risk, funds should have piled up on risk-free government bonds.
However, it turns out that mutual funds have been net sellers of government bonds since the beginning of 2018.
And the intensity of the selling has only increased in the months following September 2018.
As a percentage of their total assets under management, government security exposure has dropped to 3.3% by January 2019, from 5.4% in August 2018.
Instead, in the greed of marginally higher yields from risky corporate borrowers (compared to G-Sec yields), funds are piling up on corporate debt.
Keep in mind that corporate debt papers are not only relatively riskier but also comparatively illiquid. By exposing investors to such risk without their knowledge, debt fund managers are doing them a huge disservice.
Mutual Funds Playing with Fire with Steep Corporate Debt Exposure
Warm regards,



Tanushree Banerjee (Research Analyst)
Editor, The 5 Minute WrapUp
PS: Tanushree Banerjee is Equitymaster's co-head of research and editor of StockSelect. She has a long and illustrious track record of picking safe stocks. For over 16 years, StockSelect subscribers have received safe stock recommendations that delivered double and triple digit gains. You can receive Tanushree's safe stock recommendations by signing up here.
Recent Articles