My Top 3 Defence Stocks to Buy Now
Mar 19, 2019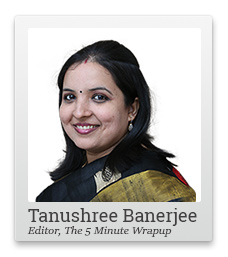 The word privatisation might remind you of 1991 reforms.
Till date, we fondly remember those economic reforms opening the gates of capitalism in India.
The BSE Sensex was born just a few years before 1991. But almost every history of Indian stock markets is written since 1991.
We recall how old economy sectors like cement, power, textile, and steel got fresh competition from private entities.
We recall how a new set of private sector companies in software and private banking created unprecedented wealth since 1991.
Unfortunately, only a tiny fraction of Indian investors, today, were actively investing in stocks back in 1991. The rest see it as a lost opportunity.
Which is why the privatisation I want to talk about today should interest you.
The companies in this sector were untouched by competition until recently.
And the urgency to privatise this sector - to make India self-reliant - was never as strong as it is today.
I'm talking about India's defence manufacturing.
The US, UK, Japan, China... no developed economy in the world is dependent on others for its own territorial security.
But India, until recently, was the largest arms importer in the world.
America's first President, George Washington, who had himself served as a general and commander-in-chief of the colonial armies during the American Revolution, once said...
To be prepared for war is one of the most effective means of preserving peace. Free people ought not only to be armed, but disciplined; to which end a uniform and well-digested plan is requisite; and their safety and interest require that they should promote such manufactories as tend to render them independent of others for essential, particularly military supplies.
Creating adequate defence manufacturing capacities is a necessity and not a luxury for India. Given the recent tensions with both Pakistan and China, it is urgent for India to become self-reliant.
Public sector defence companies in India had their hands tied in the past decade due to poor government policies.
So even as India's defence budget tripled since 2009, companies did not see their order books swell.
And India's defence equipment did not get adequately modernised. Rather most of the funds went towards meeting salary and pension obligations.
India Remains Import Dependent Despite Massive Budget Allocation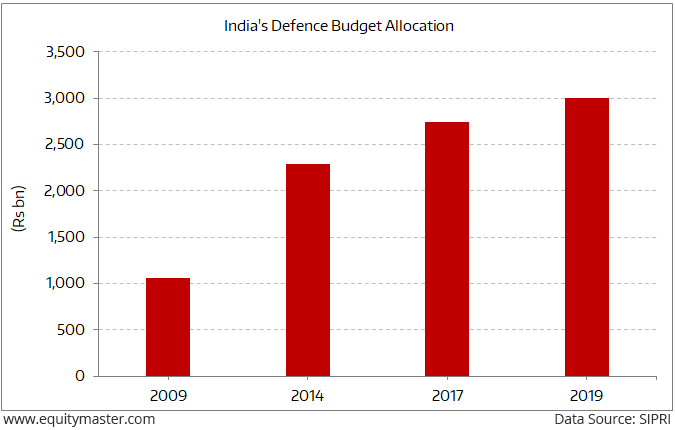 But the latest round of privatisation rules for the defence sector is about to bring a big change.
And it is already enticing some of the biggest global defence manufacturers like Lockheed Martin to Indian shores.
How can you act on this huge opportunity, dear reader?
I have just published a premium report with details of 3 bullet proof stocks that are all set to ride India's defence boom.
If you've subscribed to my premium stock recommendation service StockSelect, click here for the report.
Warm regards,



Tanushree Banerjee
Editor and Research Analyst, The 5 Minute WrapUp
PS: Tanushree Banerjee, editor of StockSelect, has uncovered the 3 stocks that are best placed to ride the boom in India's defense industry. click here to know more...
Recent Articles