World's Cheapest Stock Set to Become a Money Spinner?
Mar 26, 2019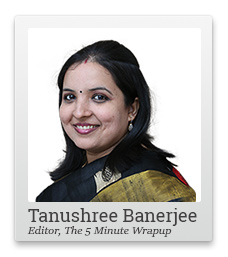 India has the world's cheapest stocks in some sectors.
Don't believe me?
Just compare the valuations of stocks like Coal India and Bharat Electronics with their global peers.
Global mining and defence majors trade at substantial premiums to these Indian PSUs.
Coal India has the largest number of captive coal fields in the world. But the stock has shed 50% of its value over past 4 years.
Watch Now: The Instant Income Summit
The company is inefficient. The government's policy making is slow. These are just two reasons why Coal India's fate has worsened.
And the world is getting environmentally conscious too. Thus, coal as an energy source is unlikely to find an important place in the future.
So, I can understand Coal India's poor run in the stock market.
Bharat Electronics, on the other hand, is a very different story. It belongs to a sector that is at an inflection point.
Just look at China's military modernisation.
Look at all the capacity it has built and is still building.
Look at all the infrastructure it has developed in Tibet.
Look at its moves in the Indian Ocean.
All this poses a serious challenge to India's security.
The alleged 'String of Pearls' is an attempt by China to bring India's peripheral states into its circle of influence.
This only adds to India's geo-political concerns.
India's defence sector, therefore, has taken centerstage in both economic and political decision making.
India's defence industry, in fact, today mirrors its Chinese counterpart in 1998.
Back then, China's defence R&D and manufacturing units were separately managed.
When the R&D division developed a product, the defence industrial ministry would assign a factory to build the equipment.
But when the factory got the blueprints, there was usually confusion.
Why?
Because they had not been involved in the design!
One of China's first defence reforms was to overturn the power of the defence industrial ministry. Its official name was the Commission for Science, Technology and Industry for National Defence (COSTIN).
Without COSTIN, the defence R&D division played a central role in China's defence manufacturing industry.
The result?
--- Advertisement ---
Asian Paints offered 2,372%, This Stock Has Similar Potential

Asian Paints stock went from Rs 72 in 2009 to Rs 1,780 now.

A mind-blowing return of 2,372%

Do you know, there is one stock which has similar potential?

A little company which very few people know about.

In fact, Asian Paints itself relies heavily on the technology of this company.

Its stock price is already up by 35% in last one year.

With its entry into a fast growing Rs 4 trillion industry... there is no limit to how high the stock price can potentially go.

More details about this stock will be revealed at our 'One Stock Crorepati' Mega Summit on 17th July.

Click here to sign-up.
------------------------------
Surging growth in the innovativeness of Chinese defence industry.
In 1998, China's defence industry filed for 313 patents.
In 2008, it had gone up to 11,000 patents.
In 2010, the number went up to 15,000.
What's more, after having been an arms importer for much of its existence, Chinese defence industry is now the world's fifth largest arms exporter. Of course, it still imports a lot. But China has been a net arms exporter for much of this decade.
Out of the top 20 defence firms in 2018, seven were Chinese!
The biggest reason for this is that these companies have been helped by a captive domestic market.
India's defence behemoth, Bharat Electronics, has little access to Defence Research and Development Organisation (DRDO).
And much of India's arms requirements are imported instead of being locally sourced from companies like Bharat Electronics.
It's fundamentals are improving.
It has a debt free balance sheet.
Yet, Bharat Electronics currently trades cheaper than any other defence manufacturing firm globally.
Contrast Between Bharat Electronics' Fundamentals and Valuations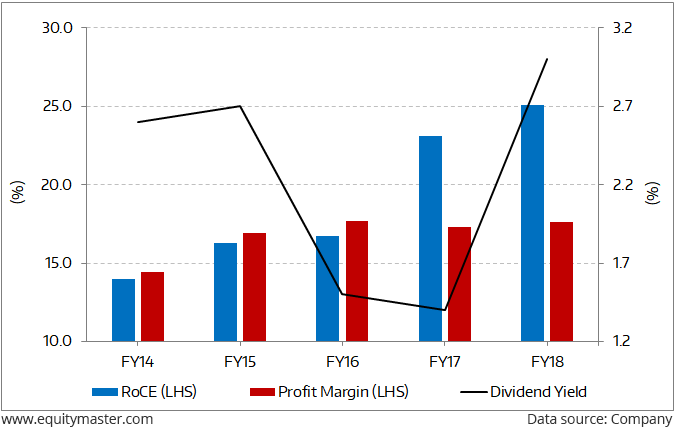 RoCE or return on capital employed is a profitability ratio that measures how efficiently a company
can generate profits from its capital employed by comparing net operating profit to capital employed.
But a lot could change hereon.
Will India's defence sector rise from this inflection point?
Will Bharat Electronics get much better valuations?
Well, I believe India is set to ride the defence wave that countries like US and China have seen in past few decades.
And I have just published a premium report with details of 3 Bullet Proof Stocks that are all set to ride India's defence boom.
If you've subscribed to my premium stock recommendation service StockSelect, click here for the report.
Warm regards,



Tanushree Banerjee
Editor and Research Analyst, The 5 Minute WrapUp
PS: Tanushree Banerjee, editor of StockSelect, has uncovered the 3 stocks that are best placed to ride the boom in India's defense industry. click here to know more...
Recent Articles