30 Years, 6 Elections and One Brilliant Trading Mind
Apr 24, 2019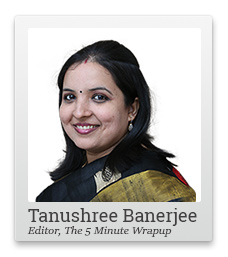 Have you read or heard Steve Jobs' 2005 Stanford University Commencement speech titled 'Stay Hungry. Stay Foolish'? If you haven't, please do.
In this iconic speech, the genius founder of Apple did not just lay bare his life. But also explained how taking interest in unconventional things, like calligraphy, during college days, played a huge role in his successes later.
Most investors though, tend to keep reading more of what they already know....markets and companies.
Of course, one must certainly read enough to know the companies that you have or want to invest in. You may be doing a great job of reading on topics that truly interest you.
But successful investors look for accumulated knowledge, across disciplines.
Charlie Munger for one is an investor who epitomizes the art of multi-disciplinary thinking.
His mental models draw inspiration from many various disciplines-psychology, history, mathematics, physics, philosophy, biology, and so on.
And like Munger says...
A person can use the combined output of the synthesis to produce something that has more value than the sum of its parts.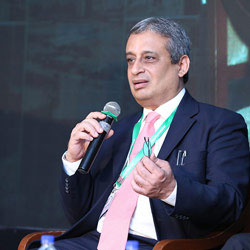 But it was not until I met Vijay Bhambwani and heard of his 'neuro-behavioural technical analysis' that I realized how meaningful multi-disciplinary thinking could be.
To be honest, I typically zone out while listening to traders.
But with Vijay it was simple story telling all the way right from our first meeting. He started with the story of telling us how he got interested in gold's demand cycle at the tender age of 14.
With help from his family jeweler, he observed that the price of gold fell after every Deepawali and rose right before Dhanteras the next year.
With this knowledge, Vijay identified the first trading opportunity of his life.
And the rest, as they say, is history...
Today, with over 30 years of trading experience, he is undoubtedly one of India's most experienced traders.
You will often find Vijay referencing military techniques and calling a trading session a 'combat'. No wonder, he maintains discipline in most areas of his life, to keep indiscipline at bay from his primary vocation as well.
Vijay Bhambwani is a high frequency trader who is extremely methodical in the way he conducts his trades. He simply refuses to roll over a position into the next trading session.
Vijay first tried plain vanilla charting analysis and later made a move into neuro-behavioural technical analysis. It is here that found his life's calling and he has never looked back since.
The secret of Vijay's success is that he always looks to be two steps ahead of a rank and file trader. He digs deep into behavioural science and leverages on an impeccable understanding of geo-politics. His enviable long-term track record must be seen to be believed.
Vijay, in fact, is a true pioneer when it comes to commodity trading.
He was one of the first training mentors at the Multi Commodity Exchange between 2005-2009.
Not just that. He was one of the first columnists to write a weekly column on commodity trading after the commissioning of the MCX.
He has done over 8,000 TV shows in the last 17 years and written over 4,000 columns and articles.
Now why am I telling this to you?
It's because when I recently met Vijay, he seemed very excited about using his trademark trading strategy, to churn profits during the upcoming elections.
But what's more...
Vijay will be sharing all that he has learned in his three decade long career and his experience of trading through six general elections - with you, dear reader.
What's more, Vijay is working exclusively in a partnership with Equitymaster on this - so really, only you will get access to his brilliant mind.
He will walk you through:
How elections could make the Sensex and Nifty shoot up or down...and how to use this information to profit from the volatility
How to identify the best trading opportunities, the factors that could affect trades, how to generate maximum profits and how to avoid loss making trades
The major short-term trends playing out in the markets - and how to exploit them to your advantage
The signals you should be looking out for - and the ones you should avoid
And to aid you in that journey, he has an 'Election Special' planned for you...something you'll have more details on soon.
Watch out for Rahul Goel's email this evening - he has recorded a video explaining all the details to you.
He will write to you at 5 pm today.
Warm regards,



Tanushree Banerjee
Editor and Research Analyst, The 5 Minute WrapUp
PS: We have an announcement coming your way at 5PM today and it is going to be fun - it is unlike anything we have shared with you so far. Watch your inbox for the announcement today at 5PM.
Recent Articles