Forget Trump and Kim in Singapore. A Meeting in this Tiny Country Could Soon Rock the Markets. Be Prepared...
Jun 12, 2018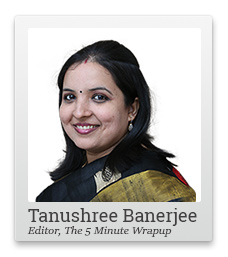 Today's headlines are all about the big meeting between Trump and Kim in Singapore.
No doubt it is a very important meeting. But will it affect your portfolio in the long-term?
Not really.
You see, the media has missed out on a far more important meeting. The outcome of this meeting could hold the key to long-term returns from stocks.
This meeting is being held well away from the spotlight...in the tiny east-European nation of Latvia.
That's right. Over the next few days, Mario Draghi, the chief of the European Central Bank (ECB), will preside over this meeting.
And he could, once again, make history. That too, exactly four years after the ECB became the first major central bank in the world to cut interest rates below zero.
You see, dear reader, the ECB is still years behind curve when it comes to interest rates. Central banks around the world, including the US Federal Reserve, are increasing interest rates. The Fed started this process in 2015. It is on course for at least two more rate hikes this year. So, the markets believe that the forthcoming rate hikes are already factored in.
--- Advertisement ---


What Nobody Ever Tells You About Your Retirement…

We bet you have never heard about the Retirement Lies created by our "System", causing many people to live a mediocre retired life.

Believe me, these Lies could sabotage one's retirement.

But today, we're going to expose these Lies and guide you on, possibly, living a better retirement than you do now.

In fact, it's so much better, you could potentially retire early and wealthy!

Click here to find out what we're going to reveal today.
------------------------------
But I disagree.
Bond yields, not just globally, but also in India, are on the rise. For example, the yield on the benchmark 10-year Indian government bond recently crossed the 8% mark after nearly three years.
Bond yields, as you may know, move in the opposite direction to bond prices. So banks, which are among the biggest buyers of such treasuries, are preparing for big losses.
Coming back to the ECB...
I believe their decision could roil the bond markets. The ECB may decide to follow the footsteps of its American counterpart, in tightening liquidity. And that could have a ripple effect globally on bond yields (they would go up) and bond prices (they would go down).
Now, dear reader, you may be thinking why should all this matter to me? I'm n equity investor...and not a bond investor, right?
Well, the rise in bond yields will mean rise in borrowing costs.
And that could mean...
More skeletons tumbling out of weak companies.
More bankruptcies.
More stalled projects.
Of course, this will not happen suddenly. The impact will be seen on corporate balance sheets only gradually. Nevertheless, leveraged corporates will have a tough time.
The gradual rise in risk free rates will also eventually impact stock markets.
And when that day comes, you will find FIIs and mutual funds, tapering down their appetite for risk.
It is not right to assume that only the small and microcap stocks will bear the brunt of such an adjustment in risk appetite. Rather, stocks of unstable companies across the market caps, could be taken to the cleaners.
If you ask me, at such times, I prefer safe stocks than cheap or obscure ones.
Yes, buying obscure small and micro caps, at dirt cheap valuations, when the overall markets are also cheap, could do wonders to your returns.
But can you do that often? And can you do that will a bulk of your life savings?
If you can't, what should you do?
You should have safe stocks.
By safe, I mean companies that have a proven track record. Businesses that have countered several headwinds and emerged stronger. Businesses with good managements that can steer them out of trouble.
Even a few of such solid safe stocks could leave you at peace, if you have a bulk of your exposure to them. And even if your small caps get temporarily hammered, you will feel no pressure to permanently exit.
So, as institutional investors readjust their risk appetite over the next few months, evaluate your stocks too.
By all means, hold on to the cheap and high conviction small and micro caps.
But don't forget to have a good set of safe stocks that will let you have good nights' sleep.
Chart of the Day
Long time Wrapup readers will remember that in November 2017, exactly two months before markets started correcting, I wrote about the Sensex dominoes.
It was about the eight stocks that accounted for a bulk of the gains in Sensex market cap since 2014.
Here is what I wrote...
The 30 stocks in BSE Sensex gained a total of 20.8 trillion in their market capitalisation over the past three years. But of this, gains of nearly 14.5 trillion (70%) could be attributed to just the top eight stocks in the index. And if these stocks were to move back to 2014 valuations, they could bring the benchmark index about 30% lower.

That is, Sensex could revisit 23,000, a level it saw in May 2014 and again in February 2016.
Now, even as mid and small-cap stocks have been testing 52-week lows, over past seven months, the Sensex has actually gained 6%. All thanks to the 'domino stocks' that have stayed firm. Other than SBI, the other seven stocks have gained between 3% and 28% during this period.
Sensex Dominoes Remain Firm Even as Smallcaps Tumble
Except for SBI, which has had NPA problems, the other business seem to be on a sound footing for now.
However, we must not forget that most of these businesses are vulnerable to macro factors like interest rates, exchange rates, and oil prices. And history shows that whenever such factors have gone to extremes, they have had a big impact on stocks.
| | | | |
| --- | --- | --- | --- |
| | 2000 | 2008 | 2018 |
| Interest rate (%) | 11.2 | 7.0 | 6.25 |
| Crude Oil (US$/bbl) | 25 | 145 | 65 |
| Exchange Rates (Rs/$) | 42 | 48 | 67 |
Data source: Trading Economics
So even though the volatility in the Sensex may have hardly resembled that in the BSE 500 or the BSE Smallcap index, so far, a 30% correction in the Sensex is not a foregone possibility.
Warm regards,



Tanushree Banerjee (Research Analyst)
Editor, The 5 Minute WrapUp
PS: For over 16 years, members of the exclusive Bombay Investing Society have received safe stock recommendations that generated double, even triple digit returns! This society is currently accepting new members. Click here to find out how you can join...
Recent Articles