One Stock that Will Gain from the Electric Vehicle Disruption
Jun 25, 2019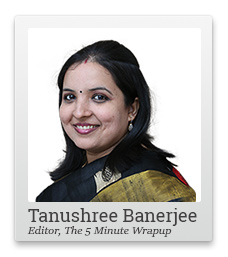 The world's largest taxi company owns no taxis (Uber).
The largest accommodation provider owns no real estate (Airbnb).
Most valuable retailer has no inventory (Alibaba).
Largest movie house owns no full-length cinema (Netflix).
Largest software vendors don't write the codes (Google and Apple).
We may soon add to this - The country with the world's largest number of vehicles uses no petrol or diesel.
Revealed: Top 3 Stocks for 2020 and Beyond
The fact that such products and services can exist would have seemed ridiculous to a human being five decades back.
They would have dismissed such possibilities without giving it a second thought.
Just like most vehicle users and investors are dismissing the possibility of electric vehicles (EV) invading Indian roads in just five to ten years.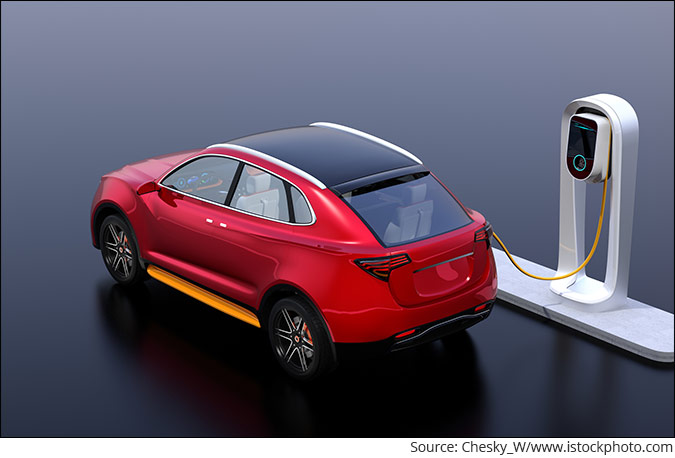 The government is expecting Indian two and four-wheeler companies to completely switch to a EV model. That too within the next five and ten years respectively.
Time will tell, whether the plan can be executed well. For its not just the manufacturing of electric vehicles that is critical. We also need the necessary EV charging infrastructure to support the plan.
Let's assume that India manages to put in place all the infrastructure to support full electric mobility by 2030. But, the feasibility of the plan still hinges on one critical factor. The availability and the cost of lithium ion batteries.
Today, lithium ion batteries powering electric cars are the single most expensive part.
The trend of falling costs of lithium-ion batteries over the past few years, however, is lending optimism to the future of electric vehicles.
--- Advertisement ---
Last Day to Grab the Biggest Opportunity of This Decade...

This is your last chance...

You had registered for Richa's emergency summit, Rebound Riches, but you missed it for some reason.

At the summit we revealed how the carnage on the stock markets has created a once-in-a-decade opportunity... a rare chance to grab high-potential stocks at very attractive prices.

The details of 3 such high-potential stocks are outlined in Richa's special report, 'Rebound Riches: 3 Stocks Set to Become India's Next Mega Stocks.'

If you act before 11:59pm tonight, then you can grab it for virtually FREE.

Because once the clock strikes 11:59pm, you might miss out on the biggest money-making opportunity of this decade.

Click here to grab the biggest opportunity of this decade...
------------------------------
A McKinsey study estimated that the cost of lithium ion batteries had fallen by nearly 70% in past three years. By the end of this decade, the cost of batteries could drop below US$ 190 per kWh. And by 2030 could fall below US$ 100 per kWh.
Globally, the need for fuel efficient transportation and cleaner fuel will be big drivers for demand of electric vehicle.
So, the global battery market is expected grow at 4.2% per annum by 2022.
The Indian domestic battery industry, however, has a different story. It is a virtual duopoly with two companies controlling over 90% of the organized battery market.
In the next few years, the demand for lithium ion batteries from automotive and industrial sector is expected to be a big tailwind. Apart from auto, the batteries are expected to find wider application in communication, energy and railways.
So, the Indian battery market is projected to annually grow at 16.5% till 2022.
Note that this is four times the global growth rate.
Sale of Electric Vehicles in India Projected to Go Up 10x in the Next Two Decades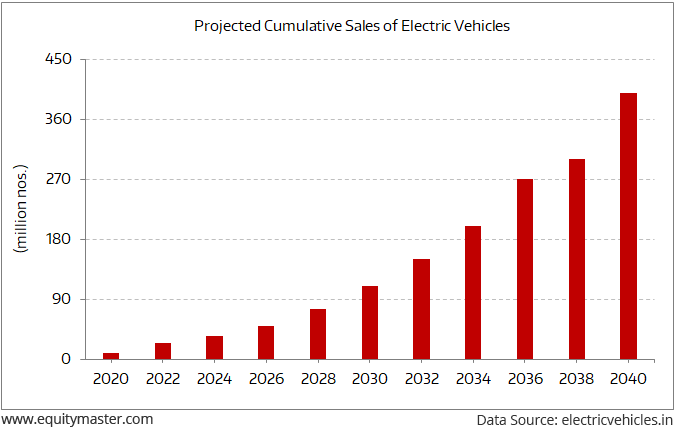 Even if the share of the unorganized players do not fall sharply from here, the two players in the duopolistic battery sector have a lot to gain.
Electric vehicles are very much on their way to invading Indian roads. The threat of disruption in this era is something you cannot ignore. I keep this in mind even when I am looking for safe stocks.
I believe one of the companies manufacturing lithium ion batteries for powering electric cars will be a key catalyst for the Rebirth of India.
In fact, it is one of the 7 stocks I have picked for my premium subscribers.
Warm regards,



Tanushree Banerjee
Editor and Research Analyst, The 5 Minute WrapUp
PS: Dear reader, Tanushree has identified the best 7 stocks in the market which can not only survive but also thrive in this era of technological disruption. One of them is at the forefront of the upcoming EV revolution. But these stocks won't be cheap to buy for much longer. You will need to buy them before their prices run up. Find out more about these 7 stocks here...
Recent Articles