Union Budget 2019-2020: More Style Over Substance
Jul 5, 2019
Newly appointed Finance Minister Nirmala Sitharaman just finished presenting her first Union Budget today.
The backdrop going into this wasn't exactly pretty.
India's GDP had slowed down considerably as shown by the latest figures released. Thus, there were expectations of stimulus measures while at the same time keeping a check on fiscal balances.
To add to that, the NBFC sector has been going through a crisis post the IL&FS and the DHFL sagas.
So, what's our take on the Budget?
Well, the initial reaction is mixed. There were initiatives announced with not much clarity on how these will be achieved.
---

Advertisement

---

Get This Special Report Worth Rs 1,950 Virtually FREE Today!

This special report below reveals 7 stocks that could go up substantially in the coming years.

And you could get the report worth Rs 1,950 virtually FREE today.

Click here to find out how!
------------------------------
The positives?
There was enough emphasis on infrastructure spending, affordable housing, bolstering electric vehicles, managing water resources, and social sectors.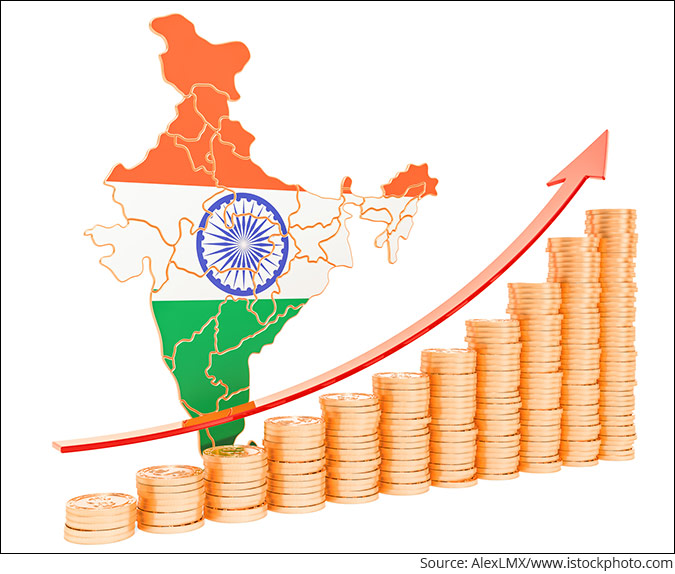 Let's look at some of the key points:
Rs 700 billion of recapitalisation package for the banking sector.
Rs 100 lakh crores towards infrastructure over the next 5 years.
Target of achieving Rs 1.05 lakh crores from divestment in FY20.
Electrical vehicles (EV) got a lot of coverage. The aim is to make India a global hub of EV. The GST on EVs was reduced from 12% to 5%. There was also an additional tax deduction on interest paid on loans taken to purchase EVs.
Efforts to reduce cash transactions and eliminate corruption continued. A TDS of 2% was announced for cash withdrawal of more than Rs 10 million from a bank account. There was a big push towards digital payments. The FM announced the government's decision to reduce face to face interaction with the income tax authorities by emphasising e-assessments.
Regulatory powers were transferred to the RBI with respect to housing finance companies.
Multiple labour laws will be streamlined into 4 labour codes.
The government will raise funds via external commercial borrowings.
The FM also announced an increase in surcharge for individual taxpayers whose income was in the range of Rs 20-50 million and above Rs 50 million.
Having made all these announcements, there was no clear roadmap provided in terms of how these initiatives will be achieved and the kind of impact it will have on the government's finances.
The finer print, at least in terms of how this will play out for corporate earnings growth, will get clearer only in the upcoming months. There was also not much about clearing away the uncertainties in the NBFC sector.
The stock markets gave the Budget a thumbs-down. As I write this, the Sensex is down around 320 points or 1%.
How should you look at the Budget, dear reader? To what extent will it impact you when it comes to investing in the markets?
It shouldn't really. Good investing and building wealth is always more of a long-term play.
Indeed, even super investors who manage funds and have built immense wealth themselves, do not rely on yearly budgets when buying stocks.
They believe in taking positions by assessing how the big macro themes will play out in the long-term. Then they look for good businesses which are strongly positioned to capitalise on them.
We have never believed in the concept of 'Budget investing'. So we will re-iterate our stance of investing in good quality companies.
Here again, we maintain not to lose focus on valuations. These alone can add to the long-term wealth of shareholders.
Warm regards,



Radhika Pandit
Co-editor and Research Analyst, Smart Money Secrets
PS: The budget has not impressed the market but Tanushree's top 7 stock pics weren't going to be affected either way. They are high-conviction picks after all. Find out more about these stocks here...
Recent Articles