Your Rescue Plan from the Cave of Poor Quality Stocks
Jul 17, 2018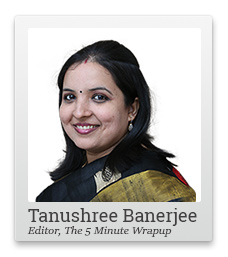 There was no shortage of global news over the past few weeks. There was Trump's trade war, dispute over oil imports from Iran and of course the FIFA World Cup.
But the news that cornered as much newsprint and had readers hooked on to was about the rescue of twelve teenage boys and their football coach. The group was trapped in an obscure cave in Thailand for nearly two weeks. Their rescue operation involved exhaustive use of technology apart from expertise of cross country teams.
It will suffice to say that this was the most followed rescue operation in recent times. I think, it was so, because the operation showed that no rescue is impossible. Provided there is determination to save and determination to survive.
I wish I could say the same thing about retail investors in India!
Yes, I am referring to the individual investors who try to be part of the community of smart investors.
Who aim for returns higher than bank fixed deposits.
Who try to own at least a few of the get-rich-quick stocks like their neighbours and friends claim to have. Or the ones that newspapers and super investors endorse.
--- Advertisement ---


Rich Investors Will Hate Me For What I am About to Reveal...

Not many people know this…

But not only is it legal to 'steal' stock ideas from big, institutional investors…

A few years ago, the authorities actually made it easier for small investors to do just that!

This regulatory decision started it all off.

Now the average investor can ride along as institutional investors make bets of hundreds of crores…

And claim returns that are just as good - if not better!

Regulation-31 makes this possible - read all about it here.
------------------------------
Who are fed the narrative of 'nothing could go wrong' with the stocks or the markets. So, the only thing they fear is 'missing out'.
They've never experienced such euphoria before. So they can hardly wait to be a part of it. They don't bother to find out how long the euphoria could last.
The result?
They enter the cave of bad quality stocks just before the markets dump them. And then, they are trapped.
Seeing their stocks crash, they realise it's too late. Even as the newspapers, super investors, fund managers, and friends recommend shifting to quality stocks, investors know they are left with too little capital. Rather they are left with what they started prior to the bull run or lesser. And the realisation dawns that all the notional gains in between were an eye wash.
I have seen this happen again and again. And it's frustrating!
It appears there is no a determination to save the aam investor (by regulators, financial advisors etc). Neither is there a determination to survive.
No one takes responsibility. The buck is passed to the company managements, rating agencies, auditors, and of course the big institutional investors.
And there is no attempt to avoid such traps or have a readymade rescue plan.
Now, the traps could be in the form of...
False credit ratings (very late warnings). Remember Amtek Auto?
Cooked books and indifferent auditors. Auditors in as many as 35 listed companies have abruptly resigned in the first six months of the year. Remember Manpasand Beverages?
Unethical or arrogant managements. I can give you a long list of banks, real estate, and telecom companies.
Dead or leaking businesses. Again, the list is too long to put here.
Make no mistake, the traps cannot be 100% avoided.
But you don't have to.
All you need to make sure is that you get into very few such traps. That you have someone helping you with a good rescue plan.
Then all you need... is the determination to make it work.
Many investors have taken the first step.
You can too.
Chart of the Day
Irrespective of the market sentiment, the BSE Sensex is scaling new highs. But look around you.
How many investors do you still see getting richer everyday?
Fewer than what you saw at the start of the year? Very few?
Well, the Sensex has gained Rs 60 trillion in market cap since 2004. That's a huge number. Nearly a third of the country's GDP.
But how many investors have really benefitted from this rally? Very very few.
Mainly because most never joined. Even today less than 20% of Indian households invest directly or indirectly in stocks.
Also, because most of those who joined burnt their fingers with bad quality stocks. So, every time there was a sharp correction, these investors were the worst affected.
In the three big crashes since 2004, the Sensex lost about 31 trillion of market cap. And most of the investors who were scarred never bothered returning.
Sensex Gained Rs 60 Trillion and Lost Rs 31 Trillion of Market Cap Since 2004
Warm regards,

Tanushree Banerjee (Research Analyst)
Editor, The 5 Minute WrapUp
PS: A volatile market such as the one we are living through now reminds you just how crucial it is to build a foundation of safe, quality stocks in your portfolio. That's something Tanushree excels at - let her help you build your portfolio into your legacy. Subscribe here.
Recent Articles