If You Could Go Back to Your Past, Would You Have Made More Money?
Jul 26, 2018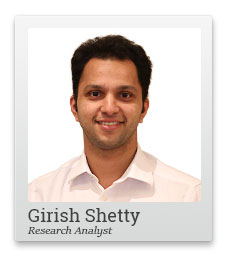 What do you discuss many a times when sitting with your friends or family?
Does the conversation turn towards your happy life in the past? Discussions about how happy your college life was. Spending the whole day with friends without a care in the world. Fun Family trips. No work or family related stress. How the whole world was a better place?
Studies have shown that we remember past events in a manner that make it seem much better than the present. There is a lot of uncertainty about the present and what will happen in the future. Hence, the constant craving to relive the past.
In context of the stock market as well, we hear a lot about what one would've done in the past.
'I should've put my whole life savings in stock X.'
'I should've bought more shares when the stock fell last year.'
...and so on.
What if you had a time machine?
What if you could actually go back in time - say a decade - with the knowledge of the present? What would you do? What would you undo?
Imagine you have gone back to January 2008.
--- Advertisement ---


Is This Stock Set to Zoom? This 'Legal' Form Could Have the Answer

This document is part of a legal disclosure Company X filed last month…

While this may look like just another boring legal document…

What you don't realize is, this document has secret information embedded…info that can help one track exactly where the big, institutional money is flowing in…

Anyone who was privy to these trades, could quietly copy them - and scoop up huge potential profits.

But regular investors hardly ever find out about the massive trades the 'big guys' make…we just hear about the whopping profits they made - when it's too late to do anything about it…

There IS a way to get your hands on this information - here's how!
------------------------------
The traffic is so much better. The air is so much cleaner.
But the markets, just as today, are at life-highs.
There's another thing that has remained the same about the market - the hype around IPO's.
In fact, the hype around this one IPO is more than anything you've ever seen.
Reliance Power - Everyone is talking about it. .
People are saying buy and forget it. You'll be crazy rich after ten years. Since you can see the future crystal clear, you can't help but laugh at them.
You also think, why are people so crazy about a business that has no business to speak of.
How well your time machine has served you. It will help you save yourself from a 70% loss that others will suffer in the next eight months.
But wait!
Now will you do with that money?
You want two important things. A peaceful sleep and decent returns on your capital. You can see the future. You try telling people about HDFC Bank...and how it will multiply your money 10 times in the next ten years.
This time it will be their turn to laugh at you. You hear comments like 'It is already up 20 times in the last decade'.
'Banking is very competitive. There as so many private, public, and co-operative banks'.
'Look at SBI. It is the largest bank in the country.'
You ignore them all.
You know how this will end up...for them and for you.
You buy HDFC Bank and some other stocks you know will do well over the next decade.
You can now sleep peacefully while everyone else despairs.
Why did we imagine this little trip with a time machine?
Well, if you could actually do this, you would have noticed a common theme among the stocks that you've bought.
These are good businesses, with excellent fundamentals, and excellent management. Also, when you see your stock up or down by 20-30%, you won't panic or get excited. Because you know that in 10 years, these small corrections won't matter.
Okay, you're now happily back to the present.
What do you do now?
Try to imagine that you've come back in time from 2028 to 2018 to correct your mistakes. What would your 2028 self tell you to do?
Your 2028 self will tell you the same thing - buy stocks that will be relevant even after a decade.
Look at things that might seem small right now but will, slowly and surely, grow big.
Can you imagine savings moving from physical assets to financial assets like mutual funds?
Can you imagine food requirements increase exponentially? Wouldn't that require improvements in agricultural processes? Does that mean farm mechanisation at a huge scale?
What about exponential increase in consumption?
Very soon, you will have a basic framework. Think about stocks that fit this framework.
That's exactly what we try to do for our StockSelect subscribers.
Tanushree Banerjee, editor of StockSelect recommends good, safe businesses, backed by excellent fundamentals.
She too ignores the hype around overvalued IPOs. She waits for the right opportunity.
Just like your future self, she too recommends you sit tight for the next decade, ignore unnecessary panic and excess euphoria.
While no one can see the future, we can always learn from the past.
Chart of the Day
Will 'financialisation' be the big theme of the next decade?
Well, a look at historical data certainly seems to suggest so. Financial savings has grown much faster compared to growth in other assets, as a part of the overall savings of Indian households.
The trend in household savings has shifted towards 'financial assets' and away from 'physical assets' like gold or real estate.
Is India Moving Towards Financialization of Household Savings?
Savings in physical assets have grown at a rate of 0.1% per annum. This compares to 9.9% growth in financial assets in the last five years.
Apart from increasing financial awareness, recent events like demonetisation have helped this shift. I believe, we will see financial savings dominate a greater share of total household savings going ahead.
As an investor, you could look at companies that are set to benefit from this shift.
The HDFC AMC IPO opened yesterday and was fully subscribed on the first day itself.
Do the fundamentals and future growth prospects of HDFC AMC justify the demand for its IPO?
Read Tanushree's IPO note here...
Regards,

Girish Shetty
Research Analyst, ValuePro
PS: Tanushree Banerjee is the editor of StockSelect, the safe stock recommendation service. For over 16 years, tens of thousands of members of StockSelect have received safe stock recommendations that generated double and triple digit returns...with a success rate of 74%. StockSelect is currently accepting new members. So, you too can receive these safe stock recommendations right away by signing up here...
Recent Articles