The Government Relief Package I Would Like to Ask For
Aug 20, 2019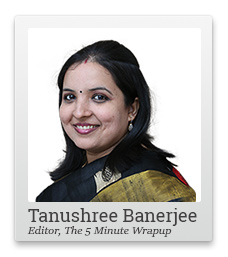 My neighbour owns a popular dry fruit shop. She begins to stack colourful cardboard boxes at her home by this time every year. Her preparation for the festival season demand begins months in advance.
This year, though, her home is relatively empty.
When I looked around her drawing room with curiosity, my neighbour enlightened me on what she called the relief package cycle. She wants the government to offer relief packages to the auto companies, real estate companies and banks.
--- Advertisement ---
On May 17, we are holding a FREE event to reveal Equitymaster's Great Indian Wealth Project

At this event, we'll reveal the details of your first stock for a potential Rs 7 crore in long-term wealth.

Since there are limited seats, we urge you to register at the earliest.

Click here for free sign-up
------------------------------
No, she does not directly supply dry fruits to any of these. But her customers are the small entities who service auto majors, real estate brokers and small NBFCs.
She genuinely believes that a relief package for auto, real estate and NBFC sectors could do wonders for the Dassera-Diwali season this year. And she could see her dry fruit boxes flying off the shelves.
Alas, there are no signs of such relief packages from the government, yet. Which is why my neighbour has chosen to not over stock the gift boxes at her home this year.
A relief package is what everyone is asking for.
From top corporate CEOs to Ministers to small business owners, everyone believes this quick fix solution is all that India needs. Farmers, rubber and sugarcane producers are threatening of dire consequences without the relief package.
FREE Event: Discover Your First Stock for a Potential Rs 7 Crore in Long-term Wealth
Globally too relief packages are becoming popular. Argentina recently offered a big relief package, by way of welfare subsidies and lower taxes, to tide over its economic crisis.
I for one believe that we are asking for a relief package that the government cannot and should not give.
Much to my neighbour's agony, I told her about the relief package that no is asking for.
One that I believe could not just do wonders to the sale of her dry fruit boxes, for years to come. But could usher in the bull market that Indian investors have been awaiting for months.
The Must-Have Relief Package for the Bull Market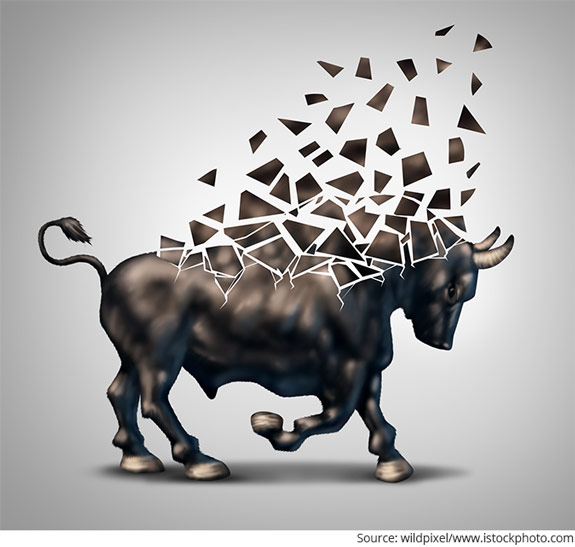 Prima facie a relief package means a dole out by way of subsidies or lower taxes. But isn't a lesser punishment also equal to a relief?
The government has been in a cleanup mode for the past two to three years. For good reason.
--- Advertisement ---
How to Earn a Fortune in Gold, the Smart Way

Gold is on 'the verge of a decadal run' says Vijay Bhambwani, India's #1 Trader and Editor of Fast Profits Daily at Equitymaster.

He says gold has the potential to generate staggering gains in the coming years...And those who are betting on gold right now will hit the jackpot.

But wait.

While gold is an attractive investment destination, there's a very specific way to play this opportunity...

A way that ensures you rake in maximum profit and perhaps hit the jackpot...while minimizing potential pitfalls. Thankfully, Vijay - India's #1 Trader - can guide you step-by-step in the upcoming gold rush and help hit the jackpot just at the right time.

Sure, you don't want to be an average trader. That's not how you make a fortune.

Here's how you can get Vijay's guidance...
------------------------------
The financial and real estate sectors could not have done without the Insolvency Code and RERA, respectively. Bringing in electric vehicles to fight climate change is also a welcome policy. And there is no doubt that India needs to put up a brave stand against the US' and China's tariff policies.
But going slow on these frontiers, for the cleanup act, could offer the much need 'relief' that India Inc and my neighbour, are looking for.
Financial Sector Cleanup
The Insolvency Code has been around for some time. But post IL&FS crisis, the financial sector cleanup has involved banks, NBFCs, rating agencies, auditors and cash strapped businesses.
The cleanup is necessary. Making rating agencies and auditors accountable for their job would bring in the much-desired transparency. But the pace of cleanup and fear of punitive actions have become the speed breaker for the financial sector.
Even though the RBI is nudging banks with lower interest rates, the lending cycle has taken a backseat. Going slow on this financial sector cleanup could be a much bigger relief for manufacturing sector than tax sops.
Climate Change Cleanup
India is a growing economy, targeting US$ 5 trillion GDP, in five years. So, it must vouch for climate change solutions.
Climate change solutions call for big disruption in fuel type and usage. And big-ticket disruptions are always good for innovation.
The shift towards electric vehicles (EVs) would not just make India less dependent on fossil fuels that we import. But India could also end up becoming the EV manufacturing hub for global companies.
The EV plan is therefore on a sound footing.
But the execution of such a disruptive plan needs to be timed better.
Going slow on the shift towards EVs could make the auto sector less vulnerable to the disruption that the sector is staring at. At least in the near term. It will give the auto anciallary players more time to modify their business models.
Thus, delaying the climate change clean up until the auto sector recovers could be a relief for auto manufacturers, OEMs and dealers alike.
Trade Balance Cleanup
In first six months of 2019, China's exports to the US dwindled by 15% YoY. Meanwhile, Vietnam's exports grew by 40%. India's grew by 10%.
There cannot be a more opportune time for India to fill in for Chinese exports to the US and US' exports to China. But, a country trying to boost exports and domestic manufacturing cannot afford to simultaneously raise its own trade barriers.
India certainly needs a trade balance cleanup over the long term. But this may not be the best time for it.
Rather going slow on imposing trade barriers and focusing on export growth could bring the much-needed relief for manufacturing sector.
Interest free loans and tax goodies are the conventional relief package that everyone expects from the government.
But that's not going to be easy to dole out.
Rather offering a relief package that could correct some structural bottlenecks could be a game changer for the economy and stock markets alike.
The 7 stocks, which I have recommended to subscribers, could be amongst the biggest gainers of the Great Indian Cleanup, which is underway.
Warm regards,



Tanushree Banerjee
Editor and Research Analyst, The 5 Minute WrapUp
PS: Dear reader, Tanushree believes this is the right time to buy the best 7 stocks in the market before they run up. Read more about these 7 stocks here...
Recent Articles