One Stock You Could Consider Buying Now and Holding Forever
Aug 22, 2019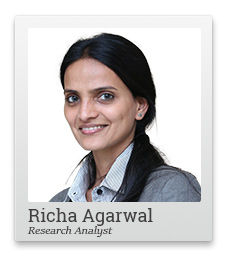 A few months ago, my friend forwarded me a video.
It was viral... and disgusting to say the least.
The video showed a man in Zomato uniform taking a bite from the food he was to deliver.
The visual of the licked spoon put back in box, and the box itself neatly repackaged to make the delivery look 'fresh', met with nationwide disgust.
--- Advertisement ---
Ex-Swiss Investment Banker Reveals His Biggest Investment Strategy in 4 Free Video Classes

Rahul Shah, ex-Swiss investment banker and Co-Head of Research at Equitymaster, is hosting a series of 4 free video classes for his readers, where he will reveal the details of something he's been working on for years…

The Double Income Project…

Rahul will show his readers, step-by-step, how to dramatically increase their income, potentially even double it…in what he believes is the earliest amount of time possible. a few short years.

For instance, if you make Rs 50,000 a month…Rahul's goal is to show you how to take it to Rs 100,000 in the long run.

Or if you make Rs 100,000…Rahul will show you how you could potentially increase it to Rs 200,000 in the long run.

This is different from anything Rahul Shah has ever done before – there's nothing to pay, no service to subscribe to and no forms to fill to attend these classes.

Just click here to sign up for the free video classes.
------------------------------
It put many, including me, off the online food delivery apps like Uber eats, Zomato or Swiggy, for a few months.
It's surprising that startups which are burning cash to grow business did not foresee this basic hygiene issue.
While food delivery companies were busy issuing apologies and justifications, trying to contain the damage, there was a smallcap company that seized the moment and approached them with a solution.
It is still in the initial stages....
But if all goes well, this smallcap firm could literally hit the ground running in the online food delivery market, which itself is growing by leaps and bounds.
Now I admit this is yet to happen....
But then no one gets rich by playing the sure and obvious bets.
The Double Income Project: The Lazy Man's Guide to Doubling Your Income in The Long Term
If there is one company I would recommend which is making the most of the tech disruption, this one would be it.
The investment it has made in the last two years to capitalise on the new age economy is higher than what it made in the first 30 years. The management's vision is paying off.... and how!
At a time when behemoths like HUL are staring at seven-quarter low sales, this smallcap company is shrugging off the slowdown.
It has posted over 60% growth in the food and FMCG segment - one of the segments it caters to.
Unlike the bluechips in the food and FMCG space that are past their prime, this company is an early entrant.
It has a long runway ahead of it in the nearly Rs 4 trillion food and FMCG segment. In fact, HUL recently joined the list of its clients. The way things are going, Pepsi and Coke could follow soon.
--- Advertisement ---
Watch this Video Now And You Will Stop Worrying About Money...

If you are concerned about money, then you MUST watch this exclusive video right now.

Because in this video, Richa Agarwal, Head of Small Cap Research, talks about stocks that have made a select group of people Crorepatis.

They invested in just one stock and ended up becoming Crorepatis in the long run.

In this video, Richa also reveals her unique formula to identify such potential RARE stocks.

Plus, she also discusses her special report, 'One Stock Crorepati: How to Get Rich With This Little-Known Indian Stock'.

This video is now available for your viewing...

This video could be taken down any time soon. So, hurry…

Click here to watch the video right away…
------------------------------
If I could recommend one stock to own and hold forever, this would be it.
And all this is just a sliver of the pie this company offers.
With its unique business model and innovation prowess, it has successfully taken the leap from supplying to just segment to the entire food and FMCG industry.
And with the same technology, the pharma and cosmetics industries could be next on its radar.
Just imagine the profit potential as it enters these multiple markets with almost unlimited opportunity size.
I've written all about it in a premium report for my Hidden Treasure subscribers: One Stock Crorepati: How to Get Rich With This Little-Known Indian Stock.
All I can say here is that it's big enough for me to recommend my Hidden Treasure subscribers exceed the usual allocation for a single smallcap.
And the best part is...it's still a buy!
So make the most of the biggest wealth creating opportunity in smallcaps in the last decade.
Warm regards,



Richa Agarwal
Editor and Research Analyst, Hidden Treasure
PS: Small caps have fallen in this market correction...but small cap expert, Richa Agarwal, believes the sentiment could turn positive for this segment soon. Richa has picked the best small-cap stock in the market for her subscribers. Click here for details.
Recent Articles