The India of Tomorrow Will Be Very Different. Watch Out for Stocks That Will Thrive in it.
Aug 29, 2019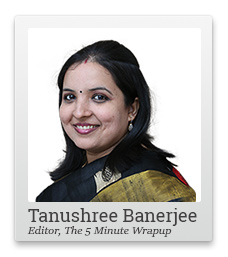 Did you find yourself cursing your luck while stuck in ATM lines when demonetization hit?
For that brief period, finding an ATM without a long queue had become a sight for sore eyes.
We love the ease and convenience of our beloved ATMs, and many of us perhaps can't imagine life without them.
Yet, in a just a few years from now, ATMs may be all but gone...
--- Advertisement ---
FREE Event on Equitymaster's New Project

On May 17, we are holding a FREE event to reveal Equitymaster's Great Indian Wealth Project.

At this event, we'll reveal the details of your first stock for a potential Rs 7 crore in long-term wealth.

Seats for this event are filling up fast.

Since there are limited seats, we urge you to register at the earliest.

Click here for free sign-up
------------------------------
Yes, you read that right. ATMs contribute 31% to the monetary transaction mix today, the largest of any channel. It is expected that by FY22-25, this will be down to just 4%.
Other casualties include point-of-sale transaction where you swipe your card to make a purchase. Their share may go from 20% today to 14% by that time.
What will replace this?
Unified Payments Interface (UPI) and mobile/internet transactions are expected to take up the lion's share of transactions. 80% will happen by these two means.
So much so, many current models of performing transactions may be get completely disrupted by then and smart phones may end up replacing credit/debit cards.
Learn: How to Potentially Accumulate Rs 7 Crore in Wealth Over the Long-term
Among others, this has massive implication for the future of the Indian banking industry too. It is estimated India is going to lead the world as far as disruption in the banking system is concerned. And the non-bank ecosystem of intermediaries will take center stage instead.
Studies predict that 'fintech' startups and other such new tech-based companies will have a big edge over banks. In the process, they may change the landscape as it stands today completely.
New Tech Based Companies May Have a Big Edge Over Banks in the Future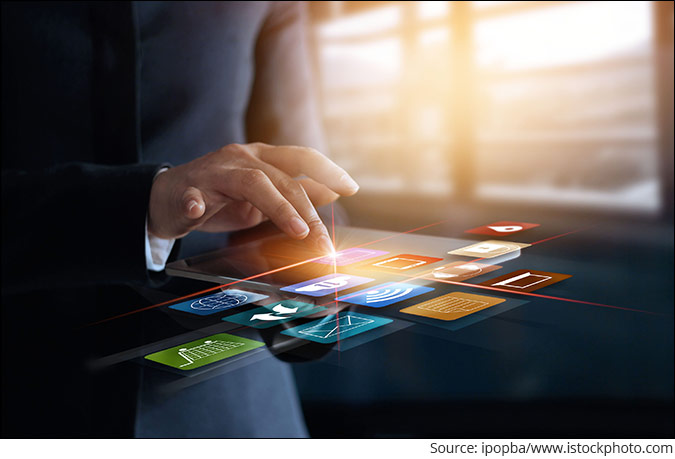 Like I've been writing to you about, traditional companies and sectors across the board are poised to get affected by the oncoming tech-disruption in a big way.
Not surprisingly, President Kovind came out recently to highlight the aim of the Indian government - to set up 50,000 startups in India by 2024.
--- Advertisement ---
How to Earn a Fortune in Gold, the Smart Way

Gold is on 'the verge of a decadal run' says Vijay Bhambwani, India's #1 Trader and Editor of Fast Profits Daily at Equitymaster.

He says gold has the potential to generate staggering gains in the coming years...And those who are betting on gold right now will hit the jackpot.

But wait.

While gold is an attractive investment destination, there's a very specific way to play this opportunity...

A way that ensures you rake in maximum profit and perhaps hit the jackpot...while minimizing potential pitfalls. Thankfully, Vijay - India's #1 Trader - can guide you step-by-step in the upcoming gold rush and help hit the jackpot just at the right time.

Sure, you don't want to be an average trader. That's not how you make a fortune.

Here's how you can get Vijay's guidance...
------------------------------
The goal for having 50,000 startups in India by 2024 was proposed by the Department for Promotion of Industry and Internal Trade (DPIIT) this year while announcing its 'Startup India Vision 2024' document to boost startups in the country.
Many of tomorrow's big winners are being conceived today. With small scale-up times and large global investors falling head over heels to invest in Indian startups, the tomorrow of corporate India is going to be here sooner than you think.
And it is going to mean massive opportunities for those who can spot the right trends at the right time.
Considering their money-making potential, I am following these trends very closely for my Rebirth of India project.
There are several ten baggers in the making for investors who are willing to be patient to invest and stay invested in the 7 Rebirth of India stocks I have recommended to my subscribers.
Warm regards,



Tanushree Banerjee
Editor and Research Analyst, The 5 Minute WrapUp
PS: Dear reader, I believe it's the right time to buy the best 7 stocks in the market before they run up. Read more about these 7 stocks here.
Recent Articles