Stocks that Put You in the Same League as Super Investors
Oct 9, 2018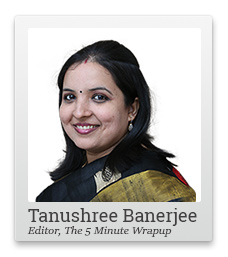 At the auction house, when the bidding is over, the auctioneer comes up to you and says "congratulations." Only because you agreed to pay more than anyone else would.
Being new to auctions, you initially found yourself ill-equipped to participate in the bids. Even when the auctioneer enticed you to pay more, you were not so sure. You looked for cues from the more seasoned purchasers. You agreed with their insightful views on the most sought after and prized possessions. And eventually ended up paying more than the seasoned investors would.
That's bull markets for you.
However, there is a huge risk.
The winner can eventually turn out to be the loser; if the quality of the product is questionable.
The latest market crash has, once again, clearly separated the seasoned investors from the inexperienced ones.
At the peak of the bull market, retail investors did everything they could to follow the trail of super investors.
They bought stocks that were already multibaggers.
They offered the highest bids at the stock markets; so that they didn't lose on buying the most prized names.
And yet, once the market cycle turned, they find themselves worse-off! The money that they lost, literally wiped out their portfolio, On the other hand, the losing stocks hardly moved the needle for the super investors.
What went wrong?
These words of the legendary Howard Marks should put your doubts to rest.
What else is there - besides return - that you need to put in more of your money? The answer is simple: safety
Revisit the auction example. You better be a seasoned bidder if you wish to place the highest bid at an auction. For the only safety here is your knowledge and insight into the value of the product. New bidders can hardly compete. They have little edge over the seasoned ones.
But things could be different, if you aren't bidding at an auction. And rather looking to buy products on sale.
Here, the safety and return potential are both built into the price. The sale puts you in the same league as big ticket buyers.
And as long as you buy the most tried, tested and popular products, there is no reason to panic, even if prices are volatile.
Rather, going by Marks' latest memo, the latest market crash has taught even the big investors some very important lessons...
It's worth noting that nobody who entered the market in nearly ten years has experienced a bear market or even a really bad year, or seen dips that didn't correct quickly. Thus newly minted investment managers haven't had a chance to learn firsthand about the importance of risk aversion, and they haven't been tested in times of economic slowness, prolonged market declines, rising defaults or scarce capital.
So this market crash is a once-in-a lifetime opportunity to be in the same league as super investors, to buy the safest stocks. Make the most of it. Start with these stocks...
--- Advertisement ---


IMPORTANT: Do Not Buy This from Amazon…

Equitymaster's Secrets is our most popular book ever – with over 20,000 copies in circulation.

It is a book we believe every serious investor should have a copy of.

And even though this book is available on Amazon for Rs 1,450…as an Equitymaster reader, we don't want you to have to pay for the book.

Instead, we'll send you the latest edition – virtually free – wherever you want (within India).

Just cover postage and handling charges – a minimal Rs 199, and your hardbound, limited-edition book will be in the mail the very next day!

Click here to claim this book.
------------------------------
Chart of the Day
The last time indices touched multi-year low valuations was in February 2016. Of course, there are select smallcaps that have far outstripped the BSE Smallcap index returns since then. But overall, taking an excessive exposure to smallcaps, even at their cheapest valuations, hasn't paid off significantly.
Here again, blindly following super investors into smallcaps could have been the biggest blunder.
Rather, investors who chose a good mix of large and smallcaps were better off.
Over Exposure to Smallcaps Does Not Pay Off Even at the Cheapest Valuations
Warm regards,



Tanushree Banerjee (Research Analyst)
Editor, The 5 Minute WrapUp
PS: Tanushree Banerjee is Equitymaster's co-head of research and editor of StockSelect. She has a long and illustrious track record of picking safe stocks. For over 16 years, StockSelect subscribers have received safe stock recommendations that delivered double and triple digit gains. You can receive Tanushree's safe stock recommendations by signing up here.
Recent Articles