Timeless Stocks on the Electric Car Assembly Line
Oct 10, 2017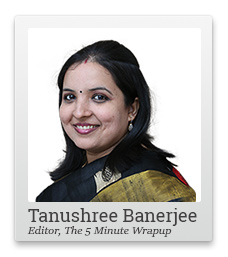 As the 2016 Berkshire Annual General Meeting came to a close, a young CNBC correspondent asked Warren Buffett what he thought was the biggest threat to the company's future.
Buffett replied, 'CNBC is the greatest threat to Berkshire - that is, a Chemical, Nuclear, Biological, or Cyber attack.'
Buffett's reply was more than just a clever jab at the CNBC correspondent. He was demonstrating that Berkshire has grown to become a 'timeless stock'. And the only conceivable threat to the company is an existential threat to the entire nation.
Another timeless stock is Coca Cola. The company has good management, addictive products (sugar and caffeine), huge amounts of social proof (Coke is associated with the Olympics, FIFA, etc.), and availability (you can buy it anywhere in the world-and sometimes it's cheaper than water). Combined, these form a nice wide moat. And it's hard to imagine anything which could cause major damage to the company in the near future.
Now, the euphoria around electric cars makes it seem like it could have a Coca Cola-like future. Electric cars fulfil a social objective by being environmentally friendly. They could become more affordable and sustainable than the petrol and diesel versions. They will be built by the most reputed and tech-savvy automakers. And over time they could become easily available, and even replace regular cars.
Talk about wide moat. And timeless stocks are exactly the kind of stocks I want my readers to fill their portfolios with, so naturally I'm drawn into this conversation.
So will the electric car truly give birth to timeless stocks?
Here's how they could affect large companies like Tata Motors and M&M:
These auto companies are garnering a lot of interest with the government order for electric cars.
Their long track records, management quality and financial health, already puts them on our lists of conventional 'safe stocks'.
But now we need to ascertain whether the electric car widens the moat of these businesses. And whether the moats are secure enough to make the stocks timeless.
And they well might. But we would do well to remember that since electric cars require fewer ancillary parts, the business of manufacturing them may not have high entry barriers. Smaller auto companies and multinationals entering the business could offer stiff competition on pricing.
For battery makers like Exide Industries and Amara Raja Batteries:
The electric car will need powerful batteries to compete on the road with conventional motors. So the suppliers of the batteries will have considerable bargaining power. Needless to say, battery makers like Exide Industries and Amara Raja Batteries are not far from the limelight. And these are also our conventional safe stocks.
But will their moats widen? They could, but definitely not if they don't do enough R&D and adopt cutting edge technology. Plus, other battery makers could produce lighter and longer lasting batteries, better suited to electric cars. So there is opportunity here, we just need to see how these companies react.
For large engineering and passenger car makers like BHEL and Maruti:
BHEL and Maruti plan to diversify into the battery business. They are to invest hundreds of crores to produce lithium batteries. Better yet, their factories may even get government incentives. But without a sufficient supply of lithium, business will remain as vulnerable as ever.
The price of lithium itself has risen by 200% in the first nine months of this year. And lithium producers could keep raising prices due to supply shortage in the near future.
Cobalt, which is necessary to produce lithium-ion batteries, is largely mined in the Democratic Republic of Congo. But political uncertainties and violence in Congo could keep lithium prices moving north. Given the situation, BHEL and Maruti are far from solidifying their business with the battery foray.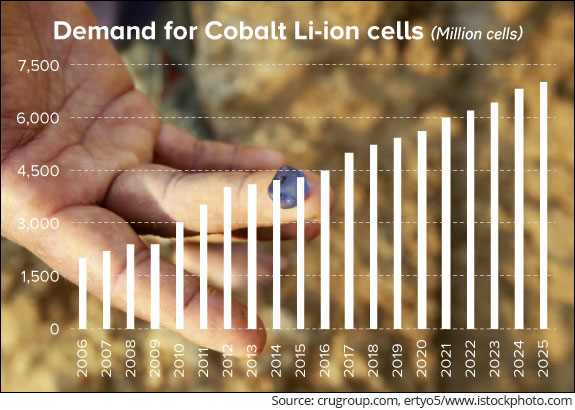 So watch out for changing technology, demand-supply dynamics and above all, regulatory hurdles. These could keep business of even the best electric car makers, battery producers and their raw material miners...fragile.
Timelessness? Only Time Will Tell
It's too early to factor in 'timelessness' in the business model of the electric car. The intrinsic value of the associated companies also cannot multiply anytime soon. So even as the market puts the electric car companies on the pedestal, we will patiently buy the most durable business at reasonable discounts.
If nothing else, the 'safety first' approach will always keep you away from bad money, bad accounting and bad businesses.
Editor's Note: Speaking of electric vehicles... I hope you saw Rahul Shah's letter about starting a watch list for the most profitable stock ideas from the EV boom...if you didn't I suggest you check it out.
If you are a Smart Contrarian subscriber you will have it in your Inbox titled: Electric Vehicles Boom: Stocks to Watch Out For. If not, no worries, just click here and we sign you up free.
USFDA Approvals - a Double-Edged Sword
Indian pharma companies catering to the US markets are breathing a sigh of relief. After being adversely affected by import bans and the suspension of new drug approvals from manufacturing facilities in the past three years, there has been a sharp pick-up in new drug approvals in FY17. With an aim to lower the overall healthcare costs in the country, the US Food and Drug Administration (FDA) approved a record 763 generic drugs for the financial year ending 30th September. As per Mint Analysis, Indian pharma companies received 295 approvals accounting for 40% of the overall approvals during the year.
Generic Drug Approvals Hit The Roof
Even the total filings of abbreviated new drug applications (ANDAs) for generic drugs rose to 1,292 in FY17 from 852 in the previous year. While, faster approvals expedite the commercialisation of product pipelines of domestic pharma companies spurring growth. At the same time however, it has raised the intensity of competition resulting in pricing pressures. The price erosion has been further compounded by a consolidation among US distributors and the decline in the number of products going off-patent over the past few years.
In other words, acceleration in generic drug approvals is like a double-edged sword. The growth boost can be quickly offset by the ensuing pricing pressures. Pharma companies that invest in creating a pipeline of complex generics or building competencies in alternative dosage forms are better equipped to tackle the changing dynamics in the US generics market.
Therefore, despite a lot of pessimism surrounding pharma stocks on regulatory uncertainty, we have four stocks in open positions in Stock Select and have remained bullish on two stocks in our long term service, ValuePro.
Oil is Passe; Get Ready for FANG
The global business landscape has undergone a sea-change in the past decade. Oil, once considered as black gold, has been overshadowed by the fast growing importance of technology. No wonder oil and gas companies that once dominated as the world's largest corporations, in terms of market capitalisation, have now been displaced by technology and tech related stocks. In 2017, only one oil and gas company, Exxon Mobil, makes it to the world's top ten companies and that, too, in the last spot. On the other hand, seven of the top ten are technology companies such as Apple, Alphabet (parent of Google), Microsoft, Amazon, Alibaba, Facebook, and Tencent.
The emergence of the technology stocks is reflected in the popularity of the FANG stocks. FANG, an acronym created by Jim Cramer, is representative of four of the most popular and best-performing tech stocks namely Facebook, Amazon, Netflix, and Google on Wall Street and Silicon Valley. The ascent of technology has been highlighted in a report by PwC that has ranked technology as the largest sector in Top 100 global companies by market capitalisation followed by financial services and consumer goods, whereas oil and gas sector occupies a distant 7th position.
Changing global dynamics have the potential to disrupt traditional business models in the long term. Only those companies that innovate and adapt to technological megatrends will be capable of sustaining themselves in future. Spotting such companies early on can help in riding the wave of Megatrend. The India Letter service is particularly focused on identifying such companies that have the potential to disrupt and emerge frontrunners in the growth race.
What the Markets Look Like Today
Indian equity markets opened the day on a strong note. At the time of writing, BSE Sensex was trading higher by 97 points and NSE-Nifty was higher by 32 points. Both the mid cap and small cap indices are trading up by 0.5% and 0.6%, respectively. Stocks from the pharma and capital goods are among the gainers.
Investment Mantra of the Day
"A prediction about the direction of the stock market tells you nothing about where stocks are headed, but a whole lot about the person doing the predicting." - Warren Buffett
Recent Articles