The 4 Categories of Investors... Which One Are You?
Oct 11, 2018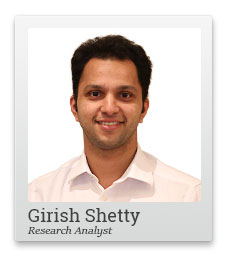 When it rains, it pours... or so the saying goes.
2018 has been such a year for the Indian stock market and not in a good way.
First there was the budget. The market was at an all time high at that time.
But the imposition of long-term capital gains tax was a big unexpected shock.
Then we saw corporate governance issues leading to auditor exits from small caps.
And as if all that wasn't bad enough, along came IL&FS.
A default of Rs 10 billion on a loan it had taken from SIDBI was another shocker. NBFC stocks were the hardest hit. In a scenario of rising interest rates, their ability to service their debts was put into question.
All this while, Trump has been relentless in his trade war with China and other countries. Rising crude oil prices haven't helped either.
The result?
The BSE Sensex has wiped out its gains of 2018 completely.
With media headlines like 'Crash', 'Crisis', 'Volatility' now a regular feature, what we have today is a harsh cocktail that is difficult for the retail investor to handle.
What should you do?
Well, that depends on what kind on investor you are.
--- Advertisement ---


The No. 1 Book on Investing That May Never Be Printed Again…

Equitymaster's Secrets is the No. 1 book on investing you'll find anywhere – if you ask us.

Not only does it contain investing wisdom and secrets no one else will ever tell you…

…it also reveals the exact strategies behind our most successful stock picks!

This is a book no serious investor can do without!

If you want a copy for yourself, just let us know, and we'll have a hardbound copy sent over wherever you like (as long as it is within India) – virtually for free.

Click here for details.

We have very few copies of this book left, however – and we have no plans of printing any more. Please claim your copy ASAP if you don't want to miss out.
------------------------------
There are four ways in which investors react to such situations.
Investor 1: He says, I can't bear this pain. I better sell whatever I have left in my demat account. I will never invest in the market again. It is a gambler's den.
Sadly, a majority of the investing population falls in this category. Many of them are new to the market and entered during the bull run. Having never seen a sustained correction, they don't know what to do next.
Investor 2: He is frozen in shock, fear, and denial. He has no clue what to do. He is too shocked too react. Better not to do anything, he tells himself. The markets will definitely correct more. I will buy at the bottom. But he is fooling himself. What is the bottom? When will it arrive? He does not know.
Investor 2 has a slightly better temperament than Investor 1. He will at least avoid the mistake of selling at rock bottom prices. The wait for the bottom though it will be a long wait.
Investor 3: He is better than the first 2 categories. He tries to follow a contrarian approach. He is interested in stocks that have fallen the most from their 52 week highs. But the tendency to look for supposedly 'cheap' companies will be the downfall of this investor. Cheap stocks are cheap for good reason. Investor 3 will end up buying a lot of junk stocks that might end up damaging his portfolio.
Investor 4: A very minor part of the investing population belongs to this category. These investors will stay calm. For them, it's the perfect time to look at quality stocks. By quality stocks, I mean stocks of companies that are household brands.
These companies have an established track record. They have seen periods of high crude oil prices, high interest rates, and they have come out stronger.
Stocks of these companies give rare buying opportunities every few years during times of extreme pessimism in the market. But these are the ones that are the first to rise when the market turns up.
--- Advertisement ---


We Could Pull This Offer Any Day Now…

For a while now, we've been writing to you about Equitymaster's Secrets – our popular book on picking great stocks…

…and how you can claim a virtually free copy for yourself.

But as we warned you - we have no plans of ordering a reprint once the current lot of books is gone.

Well, we have very few books left now, and are planning to end this offer sometime in the next few days.

Claim your copy while you still can.
------------------------------
Investor 4 is where you need to be. These investors will do the best in the long run. That's because they will buy the right stocks at the right time.
We follow the Investor 4 approach in ValuePro, the stock recommendation service for investors who want to make big, long-term profits.
And it's times like these that give us opportunities to look at quality companies that, until now, were off-bounds due to their high valuations.
A good example is our recent ValuePro recommendation. This is a company with a strong established brand and excellent fundamentals.
The short-term pain in the market is a wonderful long-term buying opportunity.
Chart of the Day
Almost every time, a rise or fall in the stock markets is invariably linked to crude oil prices.
Logically, it seems right too. Rise in crude oil increases input costs for dependent firms. It also means rising inflation. Rising inflation means rising interest rates.
It also puts pressure on the government to cut excise duty, thereby impacting its revenues. We have already seen that happening. After all, there is an election year coming up.
Are Stock Market Returns Really Linked to Crude Oil Prices?
But has it really affected the stock markets?
In the short-term: Yes.
But in the long run, as we can see, Sensex returns have been independent of crude oil prices or even positively co-related!
Crude oil prices doubled from US$ 41 in December 2008 to US$84 in April 2010. In the same time, Sensex also doubled from 8,800 levels to 17,600 levels.
So, please don't fret unnecessarily about crude oil.
Check if your business has a moat that helps it pass on input price increases to its customers.
In the long run, they will survive and also gain market share from those that can't pass on prices.
Short term pessimism due to rising crude oil prices provides a buying opportunity in these stocks.
Focusing on quality stocks rather than crude oil will matter more in the long run.
Regards,



Girish Shetty
Research Analyst, ValuePro
PS: Tanushree Banerjee is Equitymaster's co-head of research and editor of StockSelect. She has a long and illustrious track record of picking safe stocks. For over 16 years, StockSelect subscribers have received safe stock recommendations that delivered double and triple digit gains. You can receive Tanushree's safe stock recommendations by signing up here.
Recent Articles