How Amazon and Flipkart Can Help You Become a Better Investor
Oct 18, 2019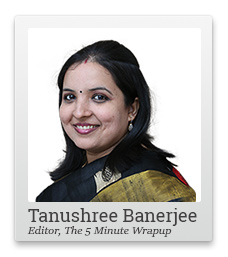 A message flashed yesterday on my mobile phone. It was Amazon's Great Indian Festival.
I was not surprised. Amazon's having another discount sale. Flipkart too.
From fashion to electronics, I see 50%-80% discounts all the time on my phone.
You must be getting these discount offers too. What do you do when you see these kinds of offers?
In other words, what type of shopper are you?
I'm asking you this because your answer could decide how much money you make in the stock market.
There are two kinds of shoppers...
Shopper #1: Those who filter items by discounts.
The higher the discount, the better is the deal for them. The items they buy might be of poor quality. It may not even be very useful.
But they buy them regardless. It all comes down to the low price. It probably ends up unused in a closet for years before it's finally thrown away.
Shopper #2: Those who know what they want.
They too shop during discount days. But there's a difference. Mostly, they buy good quality products with great utility.
The only reason they didn't buy it before was the steep price. They look for the same product during the discount sale.
They also know the true value of the product. They buy only if the discount price is lower than the true value.
It doesn't matter to them if the discount is only 10%. They know the product is something they will use for years.
So what does this have to do with your stock market profits? Let's look at the two kinds of 'shoppers' in the market: Investor #1 and Investor #2.
Investor #1: Those who always look for the cheapest stocks.
These could be stocks that have fallen the most from their 52-week high. These stocks look 'cheap'.
They could have fallen due to corporate governance issues, bad capital allocation, poor business fundamentals...the specific reasons are not important to them.
They buy in hope of a turnaround. It seldom happens. They end up with a lot of junk in their portfolio.
Investor #2: Those who have a clear picture of what they want to buy.
They are interested in businesses with strong fundamentals backed by an excellent management. Ones that have an excellent track record over many years.
Due to the strength of business, these stocks might never trade cheap. But investor #2 is still happy to buy them when they're trading at a discount to their true value.
Thinking like investor 2 is how I've arrived at my list of top 7 stocks to buy... but a slight tweak.
My starting point is the long-term India story.
I believe India is changing for the better slowly but surely. I strongly believe we're on our way to becoming a US$ 5 trillion+ economy.
And when that happens, certain megatrends will play out. While researching my Rebirth of India project, I uncovered 50 of unstoppable megatrends.
Here are a three of them...
Urbanisation.
The government's focus on defence.
India becoming a global manufacturing hub.
These megatrends will play out in India over the next decade. This is my first filter. Businesses that will be at the center of these trends. My second filter is identifying excellent management behind these businesses.
Then like investor #2, I wait for the great Indian stock market discount day sale. These are days when markets are at peak pessimism.
These strong businesses might not give you a big discount. That's okay, you should still buy them.
These 7 stocks will go up massively during the Rebirth of India plays out over a decade.
I strongly believe these are a much better than so-called 'cheap' stocks.
Chart of the Day
There's one sector which is a clear outperformer in this volatile market: Life Insurance.
Shares of the three listed life insurance players have outperformed the BSE Sensex by a huge margin.
With the huge future potential of the sector, the outperformance is not surprising. India's life insurance penetration i.e. insurance premiums as a percentage of GDP, is very low compared to the global average.
Life Insurance Sector - Megatrend in the Making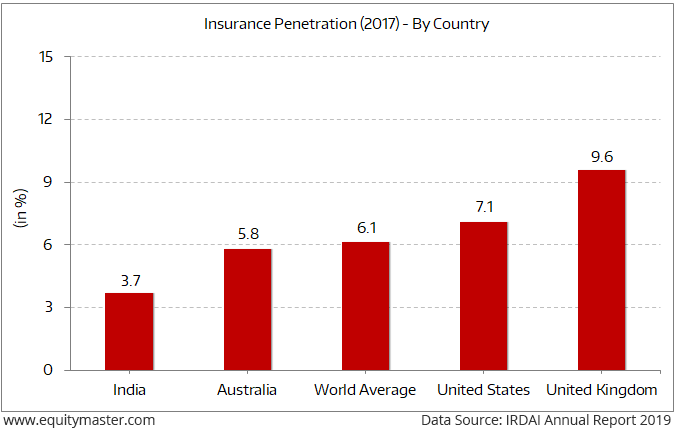 The industry is expected to grow at a CAGR of 11-13% over the next five years. India's large youth population and growing awareness about insurance is bound to accelerate growth.
This is a megatrend which is here to stay for a long, long time.
Warm regards,



Tanushree Banerjee
Editor and Research Analyst, The 5 Minute WrapUp
PS: Sarvajeet Bodas and I, are putting the finishing touches to our latest stock recommendation report. If you don't have access to Smart Money Secrets...you can sign up here.
Recent Articles