Why Only 12% of All Traders Make Money
Nov 11, 2019
Editor's note: Dear reader, today's a big day for Equitymaster. We welcome to our family, India's #1 trader - Vijay Bhambwani. Starting today, he will share his expert trading views and analysis, 5 days a week, in the Fast Profits Daily video newsletter. It's free and you can sign up for it here. Over to Vijay...
---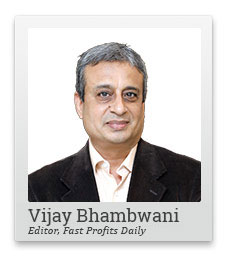 I am a trader in financial markets. It's what I do.
How I do it determines if I will take home money at the end of the day, or surrender it to the market forces.
To ensure I made trading profits consistently, I studied the trading strategies of successful traders, read countless books, mapped out trading charts by hand...or to put simply, I went in all the way.
I got into the market in my youth and began making some good money but I lost some too. I realised quickly, the market is a tough teacher.
But I stuck to it and kept learning.
As time passed, the big money started rolling in. Eventually I got good enough to teach others how trade and make fast profits for themselves.
I received invites to training events all around India. I trained thousands on how to make profitable trades. I even conducted trading seminars held by the National Stock Exchange, where I showed traders how they can gain an edge over the markets.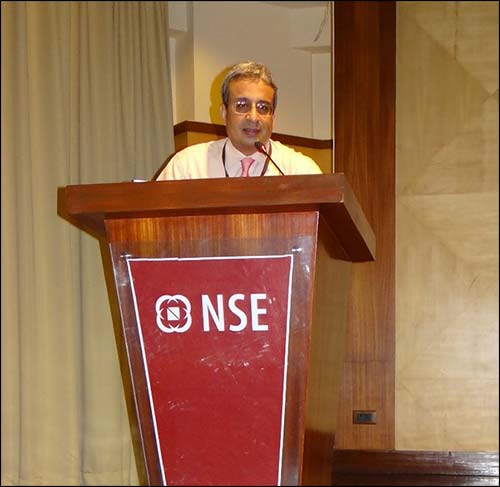 I also appeared as a regular guest on various financial TV shows on NDTV Profit, ET NOW, and CNBC where I shared my insights with thousands of traders across the country.
I'd even share my views on the market and some of my trading calls in popular publications like the Economic Times, Bloomberg India, Firstpost, Business Standard and others.
My success as a trader allowed me to connect with some of the most influential people in the world of investing like the legendary trader, and multi-million-dollar fund manager, Jim Rogers, at his house in Singapore.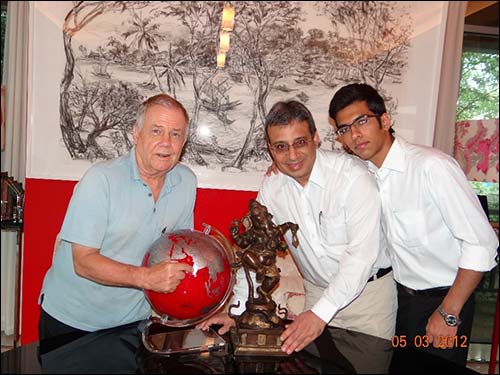 My studies finally led me to the data bank of the Chicago Board of Options Exchange (CBOE). The CBOE is where option trading started. It has extensive digital records of transactions.
If you don't understand options, look at it this way...
A call option is basically a contract to buy an asset at an agreed price on or before a particular date.
A put option is basically a contract to sell an asset at an agreed price on or before a particular date.
Now, the 'asset' here could be anything.
For example, when you buy insurance from the Life Insurance Corporation of India (LIC), you are buying a put option on your life by paying approximately 6% premium.
You are trying to safeguard your family's security after your demise. In this case, you are the option buyer who pays the premium and LIC is the option seller (aka the option writer) who receives the premium.
As long as you're alive, LIC will keep pocketing the premium year after year. That's the dynamic of the options game.
The buyer pays perpetually, in the fond hope of receiving payday, someday.
But the seller gets paid at every settlement.
So what does the CBOE data say?
The long period average shows only 12% of options buyers ever make money.
88% of the time, they lose their premium.
Now for every buyer, there must be a seller. So the losses of the option buyers must be equal to the profits of the option sellers (i.e. writers).
This means 12% of elite traders take away the money from the remaining 88%.
--- Advertisement ---
FREE Event on Equitymaster's New Project

On May 17, we are holding a FREE event to reveal Equitymaster's Great Indian Wealth Project.

At this event, we'll reveal the details of your first stock for a potential Rs 7 crore in long-term wealth.

Seats for this event are filling up fast.

Since there are limited seats, we urge you to register at the earliest.

Click here for free sign-up
------------------------------
Can you imagine the amount of money these guys make regularly?
I discussed this on the Equitymaster Investor Hour - The Best Trading Strategy in the World.
So when you buy options on any financial asset, thinking you will 'lose only a small premium' in a limited loss, and unlimited profit deal, as promised by experts, ask yourself this question - Who am I betting against?
I'll tell you the answer...
They are the most hardened fat cats of the market. They are deep pocketed money lenders, who have a success record of 88%. They win most of the time.
But occasionally they lose. That's when you have a chance of taking their money.
So you must be either savvier than the savviest, or you should have the tools to time the asset price movements to near perfection.
Then you stand the fighting chance of coming ahead of these guys.
If you think all this is too difficult, you're probably right. It's indeed very difficult to be a successful, professional, full-time trader.
But it is possible.
I am happy to announce that I am partnering with Equitymaster to show you, dear reader, how to be part of the elite 12% of traders in the market.
Warm regards,

Vijay L Bhambwani
Editor, Fast Profits Daily
PS: We are proud to welcome Vijay Bhambwani in to the Equitymaster family. We know of no better trader in India. Vijay has been consistently successful as a professional trader for over three decades. He has made a comfortable life for himself and his family. Now, he wants to share his knowledge with you via his new video newsletter - Fast Profits Daily. Read more here.
Recent Articles