It's Almost the Perfect Time to Buy This Safe Stock
Dec 6, 2018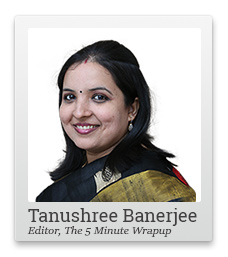 Safe stocks
What is the first thing that comes to mind?
Large, established blue-chip companies?
Companies that have been around for decades?
Stocks that don't fall a lot?
In our search for new stand-alone businesses, the key qualities we seek are durable competitive strengths; able and high-grade management; good returns on the net tangible assets required to operate the business; opportunities for internal growth at attractive returns; and, finally, a sensible purchase price. - Warren Buffett
Buffett is the world's most successful investor with a net worth of US$ 90 billion. He's famous for his safe stock investments.
In this quote, he isn't talking about large companies. Or even, well-established ones.
He's talking about two major factors that makes a stock safe and worth buying.
The quality of the business.
The price you pay in the market to buy it.
So, how do find these safe companies listed on the market?
Look for the 'moat' of that company.
Moat is a company's ability to maintain its competitive advantage over its competitors over the long-term.
The strength of its business model and the quality of its management determines a company's moat.
--- Advertisement ---


Just Do This One Thing Today…And You Could Be Set For Life

A few years ago, we published what went on to become our most popular books ever…

Equitymaster's Secrets.

With insights from our top research analysts, plus tons and tons of investing wisdom and secrets – this book is a must-read for every serious investor.

And we want you to have a virtually free copy – here's how you can claim it.

We only have 500 copies to give away, so the quicker you claim your copy, the better.

And when you do claim your copy, we also have a few surprise gifts for you…

Click here for the details.
------------------------------
Does that mean the stocks prices of these companies will never go down a lot?
Well, since I quoted Buffett, let's look at his company, Berkshire Hathaway's, stock price history. It is one of the largest wealth creators in history.
| Period | High | Low | % Decrease |
| --- | --- | --- | --- |
| Mar 1973-Jan 1975 | 93 | 38 | -59.1% |
| 10 Feb 1987 - 27 Oct 1987 | 4,250 | 2,675 | -37.1% |
| 19 June 1998 - 10 March 2000 | 80,900 | 41,300 | -48.9% |
| 19 Sept 2008 - 5 Mar 2009 | 147,000 | 72,400 | -50.7% |
Berkshire Hathaway's share price has declined sharply, in a short period, four times in the past.
Despite these corrections, it has delivered, 19.1% compounded annualized returns over 52 years.
The moral of the story is this...
Safe stocks will have its periods of pessimism. Periods where panic will override rational behavior.
These are the rare times, when you get your safe stocks at the right prices.
For the Indian Stock Market, such times might be upon us.
On Tuesday, the US Dow Jones index plunged 800-points.I Investors are afraid of a possible economic slowdown.
Back home, elections are bound to amplify this fear in the next few months.
Don't give in to fear. This is a time to buy, not a time to sell.
My latest StockSelect recommendation ticks all boxes of a safe stock.
In my recommendation report, I explained the reasons for my bullishness on this stock.
And it's getting really close to its best buy price.
StockSelect subscribers can access the report here.
With an uncertain macro and domestic environment, I believe more safe stock opportunities will be available to you soon.
So, if you haven't subscribed to StockSelect, you can do so here.
Chart of the Day
When Warren Buffett mentioned his criteria for acquiring companies, he mentioned durable competitive strengths and strong return ratios as his key criteria.
While numbers do not say everything about a stock, they do say a fair bit.
Just look at the last 10-year performance of my latest StockSelect recommendation.
Impressive 10 Year Performance of This Safe Stock
Being a strong player in its niche area and the capabilities of the management has ensured robust growth.
This company has reduced its debt to almost zero.
This safe stock has hit a speed bump in recent times and has corrected by more than 30% from its 52-week high. But its fundamentals remain as strong as ever.
I believe, the time to buy this quality safe stock is very close.
Warm regards,



Tanushree Banerjee (Research Analyst)
Editor, The 5 Minute WrapUp
PS: Tanushree Banerjee is Equitymaster's co-head of research and editor of StockSelect. She has a long and illustrious track record of picking safe stocks. For over 16 years, StockSelect subscribers have received safe stock recommendations that delivered double and triple digit gains. You can receive Tanushree's safe stock recommendations by signing up here.
Recent Articles