The Year of Disappearing Keyboard Money
Dec 19, 2017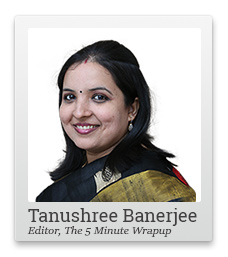 Two friends meet in the street, and Jim tells Sue he has some great sardines for sale. The fish are pedigreed and pure-bred, with full papers and high IQs. They were individually de-boned by hand and packed in the purest virgin olive oil. And the label was painted by a world-renowned artist.

Sue says, "That sounds great. I could use a tin. How much are they?" and Jim tells her they're $10,000. Sue responds, "That's crazy, who would eat $10,000 sardines?" "Oh," says Jim, "these aren't eating sardines; these are trading sardines."
This quirky anecdote was shared by renowned hedge fund manager, Howard Marks, in his memo earlier this year. Marks went on to add...
I had been thinking about digital currencies like Bitcoin as investing sardines, and that may have been a mistake. Their fans tell me they're spending sardines, and while that may be the case, I think at the moment they're being treated largely as trading sardines. The question remains open as to whether Bitcoin is (a) a currency, (b) a payment mechanism, (c) an asset class, or (d) a medium for speculation.
A renowned hedge fund manager, Marks is known for his prescient investment memos. In the past, these have warned about the financial crisis and the dot-com bubble implosion. Even Warren Buffett never misses an email from him.
Marks' perspective on bitcoins reveals how difficult it is to understand the exact nature of the much-loved cryptocurrency.
--- Advertisement ---
DON'T Read This If You're Already Retired

Here's a Retirement Secret used by only few smart Indians, but unknown to the millions of people who believe they have to work hard and save most of their life, in order to live a comfortable retirement.

Probably you might have not heard about this secret in mainstream media.

And even your friends don't know about this secret.

But there are some who are using this secret to retire early and wealthy.

Here's how this Retirement Secret could guide you retire early and rich...
------------------------------
To us, bitcoin is nothing but money created on a keyboard. But it's not the kind of keyboard money that should worry every investor.
Instead, the kind of keyboard money that should really worry you, is about to disappear soon.
Thanks to the ingenuity of ex-Fed chief Alan Greenspan, central banks across most of the developed world have been creating money with a click on their keyboard, since 2008. And ever since, this keyboard money, has fueled stock market rallies in the developed and emerging markets alike.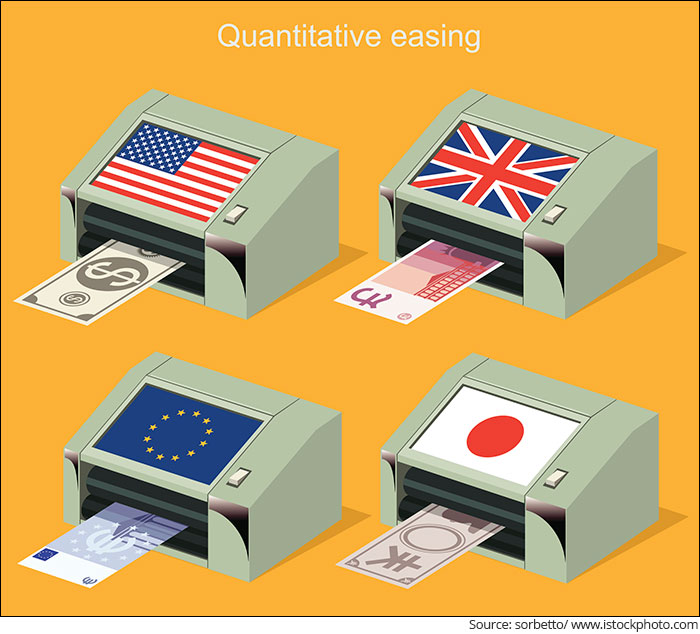 Till date India's share in the MSCI Emerging Markets Index is less than 10%. But the fact that it grew from 0.9% in 2007 to 8.7% in 2017, shows the extent to which foreign money has influenced Indian markets.
Some of it has certainly come due to the attractive fundamentals and superior growth prospects of Indian businesses. But a lot of the foreign money has been chasing very little returns. With excessive liquidity sloshing around, even mediocre business in India have fetched lofty valuations.
But the trend has begun to reverse, with the US Fed citing rate hikes rather than rate cuts.
A few strokes on a keyboard and millions... and billions of dollars were created in the past decade. Now the Fed wants to undo its gargantuan mistake, possibly quicker than expected.
So, the reverse trend in foreign fund flows may accelerate. And the leak may soon turn chronic.
The keyboard money may eventually disappear!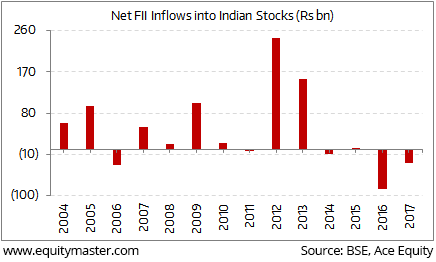 Domestic money and mutual funds could contain some of the damage, but not all of it. And stocks without the backbone of strong management and fundamentals are sure to crumble.
But the disappearing keyboard money will do a huge favour to serious investors. It will separate the genuinely sound businesses from the rest. And it will give a rare opportunity to compound wealth in Indian stocks.
The question is...are you prepared for the year of disappearing keyboard money?
Editor's Note: Tanushree tells you exactly how to prepare for the wealth-building opportunity of a lifetime. Click here to see her process.
Bonds Bask in the Limelight
The stock markets reached dizzying heights in 2017 thanks to strong foreign inflows. But it is the bond market that has witnessed a strong revival. Foreign debt raised by Indian companies surged ten-folds to US$ 41 billion in 2017. This is the highest ever infusion of foreign funds in the domestic debt markets in the last 15 years. At US$ 23 billion, foreign investments in government securities and corporate paper took the cake. This was followed by dollar denominated bonds that attracted around US$ 16 billion of foreign investments whereas funds of US$ 2 billion were mopped up by masala bonds. Masala Bonds are rupee-denominated borrowings by Indian entities in the overseas markets.
Bond Markets on a High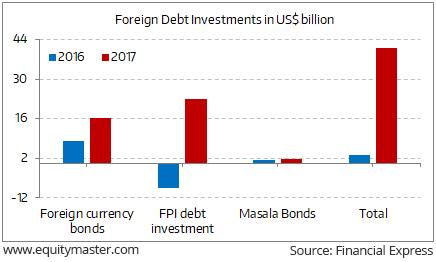 Interesting to note that the Indian debt market was in the spotlight even before Moody's sovereign rating upgrade in November this year. The upgrade has further pushed down the borrowing costs for Indian companies resulting in narrowing down of the credit spreads. Recently, Recently, Power Finance Corporation raised US$ 400 million of debt through 10-year dollar bonds priced at just 157.5 basis points above the US treasury. Factors such as economic stability, abundant global liquidity and diversification needs of investors have stoked demand for Indian bonds in the overseas markets.
Pharma Heaves a Sigh of Relief in Domestic Markets
Pharma companies facing pricing pressures and regulatory challenges in the US markets had some reason to cheer on the domestic front. India's medicine sales rose by 8.1% in November 2017. The robust growth comes on the back of a 14.5% jump in sales in November last year when people used old notes to buy medicines in pharmacies, post notebandi.
What is further commendable is that medicine sales have been on steady recovery since a downfall of 2.3% reported in the month of July when the Goods and Service tax was implemented in the country. Further the sales growth has been driven by volumes with a 9.5% uptick reported in November even as prices declined by 1.5%.
What the Markets Looked Like Today
Indian equity markets opened the day on a firm note. At the time of writing, BSE Sensex was trading lower by 143 points and NSE-Nifty was higher by 34 points. Both the mid cap and small cap indices are trading up by 0.6% and 0.7%, respectively. Automobile stocks are the major gainers.
Investment Mantra of the Day
"Buy a business, don't rent stocks." - Warren Buffett
Recent Articles