On This Day - 11 JUNE 2018
Do You Feel Like Selling All Your Stocks Now?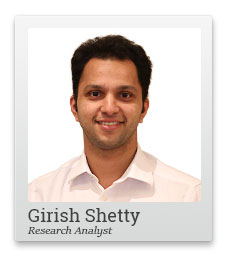 The stock market is in a bad mood right now. Every day, news comes in of some stock falling by 10-20%. The days of euphoria seem to be a distant memory.
The entire market isn't crashing though. Large caps have remained resilient. But mid and small caps have taken a beating. The BSE 500 Index, which tracks the broad market, is down by 6% from its 52-week high.
Investors, big and small, are left scratching their heads.
What to do? Buy more?
If yes, then which stocks to buy? Large caps where there is relative safety?
But then what about the mid and small caps in the portfolio? Sell them at a loss?
All unpleasant questions...
This is one of many phases investors go through. Allow me to explain...
Phase 1: You hear multi-bagger stories everywhere. Newspapers, T.V channels, friends and family... everyone says the same thing... stocks will go higher. The stock your neighbor bought has doubled or tripled. You give in and ignore people who say the market is overvalued. Maybe they're jealous or don't know how to pick stocks. You too enter the market.
Phase 2: Your stocks have gone up 20-30% in a few months. Wow. There isn't a better way to make money. You buy more. Like many others who're thinking the same thing, you believe, maybe you can quit your job soon and do this full-time.
Phase 3: You look at company X, Y, and Z which are up by more than 100% in a few months. You've read somewhere that something is not right about X, Y, Z and their managements. Who cares? Everyone is buying. You buy too. It's all about making money in the end right?
--- Advertisement ---


Something like this may never happen again!

Imagine an opportunity where multiple high-quality small caps become affordable at the same time.

Yes! An unexpected and sudden ruling by the market regulatory body is likely to open up an unexpected chance to potentially profit BIG from solid small caps for regular investors.

But this opportunity could last for a very short time only. So hurry!

Click here for full details on this time-sensitive opportunity…
------------------------------
Phase 4: Markets start to fall slightly. The index is down by 10%. Companies X, Y, Z are down by 20%.You average down. These companies won't go bankrupt right?
Phase 5: Markets keep falling. Your portfolio is down by 20-25%. Stocks X, Y and Z have fallen 50% or more. You hear of some corporate governance issues at those companies. You can't get out now because these stocks are hitting lower circuits. There is no one at the other end to buy.
Phase 6: Stock X, Y and Z have taken a heavy toll on your portfolio. You sell off all your good and bad stocks in frustration and anger and vow never to return to the market. It's a scam. I'm not looking at markets again. I love my job!
If you see yourself in any of these phases... rest assured that you are not alone. With the correction that is going on, do you feel like selling everything off and leaving the market for good? Don't panic, you're not the only one.
But it's important you don't give into the herd mentality. Consider these tips...
First of all, stop looking at your portfolio daily. That will take some stress off. Then, calmly evaluate and separate the good stocks from the bad. There is no point in keeping stocks with ethical issues even if they're 50% down from your buy price.
Then let the good stocks stay. Over the long-term, fundamentally good stocks will survive and reward you. All you need is patience. How much?
A few years, at least. The longer, the better. For example, in ValuePro, we look at stocks from a 10-year perspective. The first question we ask is... Will this company exist 10-years from now? That automatically removes short-sightedness on our part.
Companies that do not operate in highly competitive industries have greater bargaining and pricing power. Combine this with a decent margin of safety, and we have a winner on our hands.
We had not recommended any stock between Dec-17 to April-18. Why? Because we knew, markets were overvalued and it was better to wait than give in to popular opinion. We received a fair few brickbats for this. People kept asking us why we aren't buying when everyone else is. We knew the right time would come sooner rather than later.
Markets have promptly corrected since then and we were able to come out with two back to back recommendations in the past two months.
This correction has come as a reality check for a lot of investors. The important thing is how will you react to this situation?
Take the right decision and you will separate yourself from 99% of investors who struggle to make money in the market. The 1% who stay and survive end up winning big at the cost of the other 99% who quit.
Chart of the Day
A decade-long story which is yet to pick up is the Indian Travel and Tourism industry. Though in recent times, we have seen signs of revival in Hotel stocks.
Recent data on arrival of tourists have also been encouraging. Foreign tourist arrivals have seen an average growth of nearly 10% annually over the past 5 years.
Hospitality Industry Showing Encouraging Signs of Growth
Ease in the visa arrival process, vast cultural diversity of the country, and inexpensive currency has attracted foreign tourists in numbers. Occupancy levels across hotels have also been constantly rising. Visa on arrivals have grown from 0.04 million to 1 million over the past two years.
My colleague Kunal is certainly intrigued by this growth. So much so, that one company from this space is on his radar as a potential Smart Money Secrets recommendation.
Regards,


Girish Shetty
Research Analyst, Stockselect
PS: For over 16 years, members of the exclusive Bombay Investing Society have received safe stock recommendations that generated double, even triple digit returns! This society is currently accepting new members. Click here to find out how you can join...
Copyright © Equitymaster Agora Research Private Limited. All rights reserved.
Any act of copying, reproducing or distributing this newsletter whether wholly or in part, for any purpose without the permission of Equitymaster is strictly prohibited and shall be deemed to be copyright infringement
Disclosure & Disclaimer:
Equitymaster Agora Research Private Limited (Research Analyst) bearing Registration No. INH000000537 (hereinafter referred as 'Equitymaster') is an independent equity research Company. The Author does not hold any shares in the company/ies discussed in this document. Equitymaster may hold shares in the company/ies discussed in this document under any of its other services.
This document is confidential and is supplied to you for information purposes only. It should not (directly or indirectly) be reproduced, further distributed to any person or published, in whole or in part, for any purpose whatsoever, without the consent of Equitymaster.
This document is not directed to, or intended for display, downloading, printing, reproducing or for distribution to or use by, any person or entity, who is a citizen or resident or located in any locality, state, country or other jurisdiction, where such distribution, publication, reproduction, availability or use would be contrary to law or regulation or what would subject Equitymaster or its affiliates to any registration or licensing requirement within such jurisdiction. If this document is sent or has reached any individual in such country, especially, USA, Canada or the European Union countries, the same may be ignored.
This document does not constitute a personal recommendation or take into account the particular investment objectives, financial situations, or needs of individual subscribers. Our research recommendations are general in nature and available electronically to all kind of subscribers irrespective of subscribers' investment objectives and financial situation/risk profile. Before acting on any recommendation in this document, subscribers should consider whether it is suitable for their particular circumstances and, if necessary, seek professional advice. The price and value of the securities referred to in this material and the income from them may go down as well as up, and subscribers may realize losses on any investments. Past performance is not a guide for future performance, future returns are not guaranteed and a loss of original capital may occur. Information herein is believed to be reliable but Equitymaster and its affiliates do not warrant its completeness or accuracy. The views/opinions expressed are our current opinions as of the date appearing in the material and may be subject to change from time to time without notice. This document should not be construed as an offer to sell or solicitation of an offer to buy any security or asset in any jurisdiction. Equitymaster and its affiliates, its directors, analyst and employees will not be responsible for any loss or liability incurred to any person as a consequence of his or any other person on his behalf taking any decisions based on this document.
As a condition to accessing Equitymaster content and website, you agree to our
Terms and Conditions of Use
, available here. The performance data quoted represents past performance and does not guarantee future results.
SEBI (Research Analysts) Regulations 2014, Registration No. INH000000537.

Equitymaster Agora Research Private Limited (Research Analyst) 103, Regent Chambers, Above Status Restaurant, Nariman Point, Mumbai - 400 021. India.
Telephone: +91-22-61434055. Fax: +91-22-22028550. Email: info@equitymaster.com. Website: www.equitymaster.com. CIN:U74999MH2007PTC175407