On This Day - 30 OCTOBER 2018
Fail this Test and Risk Losing Your Fortune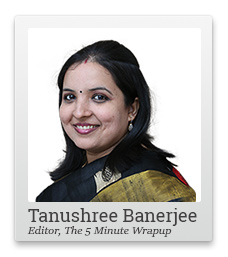 The quotes of legendary value investors like Warren Buffett, Charlie Munger, Peter Lynch and Walter Schloss all come down to the same message...
What matters for successful investing is...
The ability to keep out the noise...

Stay resilient through ups and downs, bull markets and bear markets...

And not worry where the markets are going tomorrow, or next week, or next month...
We often use those quotes to reinforce the principles of long term value investing and the concept of 'delayed gratification.'
But delayed gratification is an extremely hard concept to explain, especially to a kid. Try explaining to a child that she should give up something today for a better tomorrow. I've tried explaining to my daughter that she should forego some playtime before her exams, for rewards later. I lost her attention in seconds.
Fortunately, I found this video on the famous Marshmallow Test that did the job for my 9-year old daughter.
The Marshmallow Test
Source: IgniterMedia/www.youtube.com
I think you and I can also learn from it. Just replace the marshmallow in the video with 'money' or 'returns' and put it in the context of investing.
More often than not, putting off near term pleasure is the difference between failure and success
Now, you can only delay gratification if you are patient and have the nerves to act rationally during stressful times.
Even those who have a decade or two to enjoy the fruits of investing, at times, give in to the pressures of market volatility. They end up selling some of the best stocks because they are correcting more than expected. Or they may decide not to buy such stocks expecting more correction in them.
Either ways, the inability to delay gratification takes away a golden chance to create wealth, lots of it, safely.
Dear reader, the reason I am talking about the Marshmallow Test today is because failing this test could reduce your chances of making the most of my latest recommendations.
Yes, the current markets have presented plenty of fresh buying opportunities. And some of you would have already seen them in our special reports.
But what is important to understand is that these stocks, despite their fundamental strength, could remain vulnerable to market sentiments. At least in the near term.
The extreme swings in the market are not yet over...
Far from it.
And several factors could only add to the volatility in the coming weeks and months. Oil prices, global interest rates, exchange rates, trade wars and of course the upcoming elections in India could keep the indices swinging.
--- Advertisement ---


Now THIS is What We Call an 'Unbeatable' Track Record…

For over 15 years, Tanushree Banerjee, one of our top research analysts and editor of StockSelect, has been delivering double, triple and even four digit gains with her stock recommendations.

7 out of every 10 StockSelect recommendations have been winners.

That's an astounding 70% strike rate over such a long time.

And you can now join Tanushree's subscribers and get an additional year of StockSelect – absolutely FREE.

Click here for details.
------------------------------
Add to that the disappointment in corporate earnings. The September quarter results are only the precursor to the poor earnings recovery this year. Steep oil and commodity prices are expected to dent margins. The financial sector too is facing a big liquidity crunch.
So, whether it is in the good stocks that you already own or the ones you are buying in the market correction, passing the marshmallow test is necessary to bag the biggest returns.
Chart of the Day
Our dear readers often ask us questions about stocks that are already multibaggers. Or ones that we expect to turn into multibaggers in the years ahead.
The qualitative and quantitative virtues of such business are easy to explain.
But the biggest reason for good companies to become great stocks is in the valuations. You either buy the stock when the market is yet to discover its true potential. Or you buy it when the market is completely underestimating its resilience.
If you don't believe me, take a look at today's chart. Investors who passed the marshmallow test in the previous market correction in 2016, had the chance to buy some of the biggest multibaggers.
Interestingly, these multibaggers have once again seen a similar or more correction in 2018 as well.
Almost Every Multibagger Has Phases of Sharp Correction
Warm regards,



Tanushree Banerjee (Research Analyst)
Editor, The 5 Minute WrapUp
PS: Tanushree Banerjee is Equitymaster's co-head of research and editor of StockSelect She has a long and illustrious track record of picking safe stocks. For over 16 years, StockSelect subscribers have received safe stock recommendations that delivered double and triple digit gains. You can receive Tanushree's safe stock recommendations by signing up here.
Copyright © Equitymaster Agora Research Private Limited. All rights reserved.
Any act of copying, reproducing or distributing this newsletter whether wholly or in part, for any purpose without the permission of Equitymaster is strictly prohibited and shall be deemed to be copyright infringement
Disclosure & Disclaimer:
Equitymaster Agora Research Private Limited (Research Analyst) bearing Registration No. INH000000537 (hereinafter referred as 'Equitymaster') is an independent equity research Company. The Author does not hold any shares in the company/ies discussed in this document. Equitymaster may hold shares in the company/ies discussed in this document under any of its other services.
This document is confidential and is supplied to you for information purposes only. It should not (directly or indirectly) be reproduced, further distributed to any person or published, in whole or in part, for any purpose whatsoever, without the consent of Equitymaster.
This document is not directed to, or intended for display, downloading, printing, reproducing or for distribution to or use by, any person or entity, who is a citizen or resident or located in any locality, state, country or other jurisdiction, where such distribution, publication, reproduction, availability or use would be contrary to law or regulation or what would subject Equitymaster or its affiliates to any registration or licensing requirement within such jurisdiction. If this document is sent or has reached any individual in such country, especially, USA, Canada or the European Union countries, the same may be ignored.
This document does not constitute a personal recommendation or take into account the particular investment objectives, financial situations, or needs of individual subscribers. Our research recommendations are general in nature and available electronically to all kind of subscribers irrespective of subscribers' investment objectives and financial situation/risk profile. Before acting on any recommendation in this document, subscribers should consider whether it is suitable for their particular circumstances and, if necessary, seek professional advice. The price and value of the securities referred to in this material and the income from them may go down as well as up, and subscribers may realize losses on any investments. Past performance is not a guide for future performance, future returns are not guaranteed and a loss of original capital may occur. Information herein is believed to be reliable but Equitymaster and its affiliates do not warrant its completeness or accuracy. The views/opinions expressed are our current opinions as of the date appearing in the material and may be subject to change from time to time without notice. This document should not be construed as an offer to sell or solicitation of an offer to buy any security or asset in any jurisdiction. Equitymaster and its affiliates, its directors, analyst and employees will not be responsible for any loss or liability incurred to any person as a consequence of his or any other person on his behalf taking any decisions based on this document.
As a condition to accessing Equitymaster content and website, you agree to our
Terms and Conditions of Use
, available here. The performance data quoted represents past performance and does not guarantee future results.
SEBI (Research Analysts) Regulations 2014, Registration No. INH000000537.

Equitymaster Agora Research Private Limited (Research Analyst) 103, Regent Chambers, Above Status Restaurant, Nariman Point, Mumbai - 400 021. India.
Telephone: +91-22-61434055. Fax: +91-22-22028550. Email: info@equitymaster.com. Website: www.equitymaster.com. CIN:U74999MH2007PTC175407