On This Day - 27 NOVEMBER 2018
How to Grow Your Wealth with Safe Stocks: First, Don't Sell Any of Them


Editor's note: Dear reader, many investors lost money in the recent market correction. It seems to me, investors lose money because they bought the wrong stocks, at the wrong time and at the wrong price. Even worse, this seems to happen in every correction! I'm a proponent of Safe Stock investing and I don't fear market corrections. Why would I? I know investors will make good money if they buy just right and sit tight. For the next four days, I want to show you why I know this is true...
---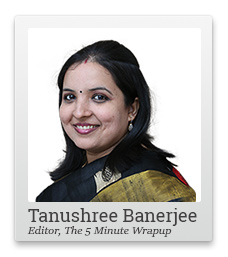 Being part of a herd worked well for our earliest ancestors. It was probably the best and only way to survive attacks from predators. And it may take many more generations for human beings to shed that notion.
To this day, the elders in the family insist that youngsters follow religion, pursue education, take up jobs, and get married as per the family tradition. All with the purpose of staying part of the herd and staying safe.
But thanks to Buffett, Munger and other value investing gurus, the herd mentality is considered a sin in investing.
Every financial bubble known till date, starting with the tulip bubble, has its origins in the herd mentality. Yet people get trapped in it time and again.
So, you have heard stories of investors who found comfort in Harshad Mehta stocks in the early 1990s. Then dotcom stocks in 2000. And then real estate and infrastructure stocks in 2007. The herd mentality was that no one wanted to be left behind when everyone else around them was making money in these stocks. And the consensus about the rising stocks amongst the herd members, made everyone comfortable about them.
Now, there is also a herd of investors and traders who look for cues in quarterly earnings performances. And every sign of turnaround offers them reason to trade the stock.
But few of them look at such turnarounds in the context of fundamentals of these companies over several years.
For instance, there's hardly anyone asking questions like...
When was the last time a large group of bluechips across sectors reported a big improvement in profit growth?
Was this profit growth a result of better capacity utilization or higher pricing?
Was this profit turnaround followed by a revival in capex?
Was this profit growth seen at a time when interest rates were near the bottom or near the peak?
Seeing the earnings revival, in the context of answers to these questions, would offer the signs of a real turnaround, if any.
As per the Business Standard, over the last 10 years, corporate India's earnings (growing at 4.1% for listed companies) has failed to keep pace with India's nominal GDP (growing at 12.9%).
When I look at the recent trend of earnings revival, in the context of the companies' long-term performance, the turnaround seems small.
However, keep in mind that a slow turnaround is good and more sustainable. Especially since we are expecting a big change in the macro scenario of global trade, interest rates, commodity prices and exchange rates.
A slow turnaround will force companies to re-think their capital allocation plans. They will direct their incremental profits to the most productive use. And in the process, maximize shareholder wealth, over the long term.
So, do not be in a hurry to buy stocks that have performed brilliantly in latest quarter's earnings. Nor dump the ones that have under-performed. Rather, review their performance in the context of what they have done over several years.
Get started right away with my special report - 7 Stocks To Profit From This Market Crash.
Chart of the Day
The quarterly earnings is a misnomer. But can investors expect a reflection of the earnings recovery instantly in the stock price?
Well, the market is certainly myopic. There is typically a big contrast between quarterly and annual earnings performance of companies and the extent to which they find favour among investors.
Over the last two months, for instance, stocks of companies that showed earnings recovery in September quarter, were as beaten down from 52-week highs as the stocks that underperformed in earnings. Beware of following such herds.
Instead, stick to the best safe stocks in the market.
You can get started right away with my special report - 7 Stocks To Profit From This Market Crash.
Find out which Safe Stocks you should consider buying...
Follow the Quarterly Result Investing Herd at Your Own Risk
Warm regards,


Tanushree Banerjee
Editor, The 5 Minute WrapUp
PS: Tanushree Banerjee, editor of StockSelect, is giving away a FREE report to her loyal readers which contains 7 stocks that could potentially build a solid retirement nest egg. But hurry! This special offer ends in just four days. Don't miss out on this FREE report - 7 Stocks To Profit From This Market Crash.
Copyright © Equitymaster Agora Research Private Limited. All rights reserved.
Any act of copying, reproducing or distributing this newsletter whether wholly or in part, for any purpose without the permission of Equitymaster is strictly prohibited and shall be deemed to be copyright infringement
Disclosure & Disclaimer:
Equitymaster Agora Research Private Limited (Research Analyst) bearing Registration No. INH000000537 (hereinafter referred as 'Equitymaster') is an independent equity research Company. The Author does not hold any shares in the company/ies discussed in this document. Equitymaster may hold shares in the company/ies discussed in this document under any of its other services.
This document is confidential and is supplied to you for information purposes only. It should not (directly or indirectly) be reproduced, further distributed to any person or published, in whole or in part, for any purpose whatsoever, without the consent of Equitymaster.
This document is not directed to, or intended for display, downloading, printing, reproducing or for distribution to or use by, any person or entity, who is a citizen or resident or located in any locality, state, country or other jurisdiction, where such distribution, publication, reproduction, availability or use would be contrary to law or regulation or what would subject Equitymaster or its affiliates to any registration or licensing requirement within such jurisdiction. If this document is sent or has reached any individual in such country, especially, USA, Canada or the European Union countries, the same may be ignored.
This document does not constitute a personal recommendation or take into account the particular investment objectives, financial situations, or needs of individual subscribers. Our research recommendations are general in nature and available electronically to all kind of subscribers irrespective of subscribers' investment objectives and financial situation/risk profile. Before acting on any recommendation in this document, subscribers should consider whether it is suitable for their particular circumstances and, if necessary, seek professional advice. The price and value of the securities referred to in this material and the income from them may go down as well as up, and subscribers may realize losses on any investments. Past performance is not a guide for future performance, future returns are not guaranteed and a loss of original capital may occur. Information herein is believed to be reliable but Equitymaster and its affiliates do not warrant its completeness or accuracy. The views/opinions expressed are our current opinions as of the date appearing in the material and may be subject to change from time to time without notice. This document should not be construed as an offer to sell or solicitation of an offer to buy any security or asset in any jurisdiction. Equitymaster and its affiliates, its directors, analyst and employees will not be responsible for any loss or liability incurred to any person as a consequence of his or any other person on his behalf taking any decisions based on this document.
As a condition to accessing Equitymaster content and website, you agree to our
Terms and Conditions of Use
, available here. The performance data quoted represents past performance and does not guarantee future results.
SEBI (Research Analysts) Regulations 2014, Registration No. INH000000537.

Equitymaster Agora Research Private Limited (Research Analyst) 103, Regent Chambers, Above Status Restaurant, Nariman Point, Mumbai - 400 021. India.
Telephone: +91-22-61434055. Fax: +91-22-22028550. Email: info@equitymaster.com. Website: www.equitymaster.com. CIN:U74999MH2007PTC175407