On This Day - 12 DECEMBER 2017
Let Safety Work FOR Your Retirement Not AGAINST It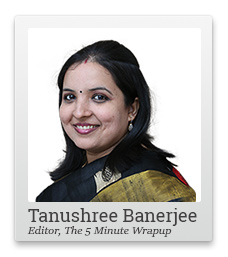 '6 is more than 4.'
Mr Sharma's friendly banker couldn't contain his pride giving him this math lesson. His bank was, after all, the first to offer 2% higher interest rate on savings accounts. The rest were offering a measly 4% per annum! Even the interest on long term fixed deposits were higher than that of competitors'.
Mr Sharma was looking for safety above everything else. He did not wish to compromise on safety just for a couple extra percentage points. He had been working hard to build a sumptuous retirement corpus. And a fixed return opportunity, such as this one, seemed his best bet to keep his savings intact for the long years to come.
Eight out of ten Indians, when saving for retirement, end up doing what Mr Sharma was about to do.
They commit their hard earned, sumptuous savings to safe, fixed income earning assets. And in doing so, they let these myths dominate their money for the next thirty-forty years of their lives...
That the income from such assets will suffice their financial needs over decades;
That over a long period of time they will create wealth with such income;
And that the 'safety' of these assets will keep their savings intact.
The truth is, over a long period of time, fixed income assets do not contribute to your retirement goals. Rather, they work against it.
For instance, if Mr Sharma's retirement savings were invested in fixed income assets for the past 36 years, the average returns would have been 6% per annum. But over time, both taxes and inflation would have kept increasing, increasingly eroding the value of his savings and interest income.
Only Income. No Wealth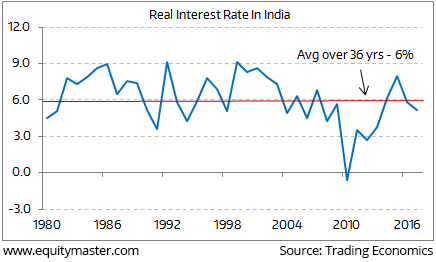 What Mr Sharma could have done instead is to use his instinct for safety to his advantage. Like a hedgehog, he could be fiercely defensive, without losing the chance to outperform the market through thick and thin.
There is a line from the Greek poet Archilochus which is generally translated as: The fox knows many things, but the hedgehog knows one big thing.
In this case, it is the virtues of safe bluechip investing.
Safe bluechip stocks are amongst the least prone to market volatility.
And it is no myth that...
Lots of bluechip stocks tend to offer healthy dividend payouts year after year;
Even the biggest bluechips continue to grow bigger and offer outsized returns over the years;
Compounded over a long period, the returns from them create wealth rather than just offer inflation-adjusted returns.
Safe bluechip investing certainly has its do's and don'ts. It certainly has no-go areas. But once carefully selected, good bluechips ensure that the safety nets work in favour of your retirement and not against it.
The inherent safety in these stocks fetch them what is called a market premium. So the returns from them are not just in line with the GDP growth and inflation, but several percentage points more than that. And this - without ever taking the risk of losing it all.
A small group of people have been using this strategy, to retire wealthy, over the past fifteen years. And the good news is that now even Mr Sharma has a chance to join them! Here's how...
Editor's Note: If you're making the #1 money mistake most people make when planning for retirement then find out how to fix it by clicking here.
Dichotomy in the Financial Sector
The changing fortunes of businesses leave imprints on the broad market indices. Over the past decade, the composition of market index Nifty has materially changed. While the weightage (in terms of market capitalisation) of utilities, energy, and telecom has fallen drastically, sectors such as financial services and consumer discretionary have been the biggest gainers during this period. As a matter of fact, the share of financial services has more than doubled. Presently, it occupies the highest weightage in the Nifty index. Among financial services, retail banks have gained heftier weightage. However, state-run banks have underperformed due to stressed loan books.
Financial Sector Takes Centrestage in Stock Market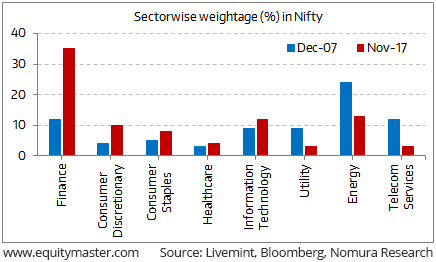 This essentially means that Nifty's expensive valuations is the handiwork of a few stocks and their strong performance in earnings and is not broad-sector based. Additionally, the share of financial services in the overall gross value added (GVA) is low. In FY16, financial services accounted for a mere 6% of total GVA at constant prices. This reflects the dichotomy between its contribution to economic growth and the disproportionately huge weightage commanded by it in the equity markets. Until the state-run banks come out of the bad loan mess and start contributing meaningfully to credit growth, Nifty's picture of financialization in the economy may remain distorted.
Mutual Fund Listing Gets a Shot in the Arm
The mutual fund industry is in the spotlight after the maiden public issue of Reliance Mutual Fund got a bumper opening and was oversubscribed - 81.5 times. The buzzing stock market and growing retail participation has led to record inflows of Rs 1.69 trillion into domestic mutual funds, so far in 2017. This has attracted the interest of public sector banks caught in the bad loan rut. After paring stake in insurance arms, monetising the mutual fund business to raise capital seems to be next on the agenda of debt ridden state-run banks. Even Rs 2.11 trillion to be infused by the government is subject to the condition that state-run banks sell stakes in non-core assets prior to seeking financial support.
Presently, there are seven public sector bank-sponsored mutual funds, namely Baroda Pioneer Mutual Fund, BOI Axa Mutual Fund, Canara Robeco Mutual Fund, IDBI Mutual Fund, SBI Mutual Fund, Union Mutual Fund, and Principal (Punjab National Bank) Mutual Fund. Reportedly, some of these mutual funds have already asked investment banks to start the listing process. Apart from state-run banks, even the board of HDFC Asset Management Company, the sponsor of HDFC Mutual Fund, has cleared the decks for the initial public offering.
While the listing provides retail investors to partake in the growth prospects of the mutual fund industry, paying attention to valuations, especially in a heated market, is very important.
So, you cannot afford to miss Ankit Shah's Equitymaster Insider. He keeps an eagle-eye on the developments in the IPO space and updates his readers on the big-ticket IPOs.
Ankit and his team of researchers constantly reference this handbook on investing in IPOs. You can download a copy for yourself. It is free. Just click here.
What the Markets Looked Like Today
Indian equity markets opened the day in the red. At the time of writing, BSE Sensex was trading lower by 103 points and NSE-Nifty was lower by 27 points. The mid cap index is trading lower by 0.1% whereas the small cap index is trading flat. Stocks from the power and banking sectors are witnessing maximum selling pressure.
Investment Mantra of the Day
"An investor should ordinarily hold a small piece of an outstanding business with the same tenacity that an owner would exhibit if he owned all of that business." - Warren Buffett
Copyright © Equitymaster Agora Research Private Limited. All rights reserved.
Any act of copying, reproducing or distributing this newsletter whether wholly or in part, for any purpose without the permission of Equitymaster is strictly prohibited and shall be deemed to be copyright infringement
Disclosure & Disclaimer:
Equitymaster Agora Research Private Limited (Research Analyst) bearing Registration No. INH000000537 (hereinafter referred as 'Equitymaster') is an independent equity research Company. The Author does not hold any shares in the company/ies discussed in this document. Equitymaster may hold shares in the company/ies discussed in this document under any of its other services.
This document is confidential and is supplied to you for information purposes only. It should not (directly or indirectly) be reproduced, further distributed to any person or published, in whole or in part, for any purpose whatsoever, without the consent of Equitymaster.
This document is not directed to, or intended for display, downloading, printing, reproducing or for distribution to or use by, any person or entity, who is a citizen or resident or located in any locality, state, country or other jurisdiction, where such distribution, publication, reproduction, availability or use would be contrary to law or regulation or what would subject Equitymaster or its affiliates to any registration or licensing requirement within such jurisdiction. If this document is sent or has reached any individual in such country, especially, USA, Canada or the European Union countries, the same may be ignored.
This document does not constitute a personal recommendation or take into account the particular investment objectives, financial situations, or needs of individual subscribers. Our research recommendations are general in nature and available electronically to all kind of subscribers irrespective of subscribers' investment objectives and financial situation/risk profile. Before acting on any recommendation in this document, subscribers should consider whether it is suitable for their particular circumstances and, if necessary, seek professional advice. The price and value of the securities referred to in this material and the income from them may go down as well as up, and subscribers may realize losses on any investments. Past performance is not a guide for future performance, future returns are not guaranteed and a loss of original capital may occur. Information herein is believed to be reliable but Equitymaster and its affiliates do not warrant its completeness or accuracy. The views/opinions expressed are our current opinions as of the date appearing in the material and may be subject to change from time to time without notice. This document should not be construed as an offer to sell or solicitation of an offer to buy any security or asset in any jurisdiction. Equitymaster and its affiliates, its directors, analyst and employees will not be responsible for any loss or liability incurred to any person as a consequence of his or any other person on his behalf taking any decisions based on this document.
As a condition to accessing Equitymaster content and website, you agree to our
Terms and Conditions of Use
, available here. The performance data quoted represents past performance and does not guarantee future results.
SEBI (Research Analysts) Regulations 2014, Registration No. INH000000537.

Equitymaster Agora Research Private Limited (Research Analyst) 103, Regent Chambers, Above Status Restaurant, Nariman Point, Mumbai - 400 021. India.
Telephone: +91-22-61434055. Fax: +91-22-22028550. Email: info@equitymaster.com. Website: www.equitymaster.com. CIN:U74999MH2007PTC175407