Which Pharma Stock (or Fund) Should You Buy?
Jun 21, 2018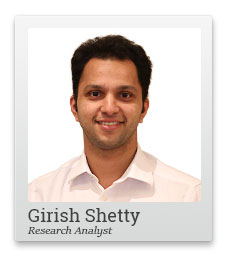 Local train travel in Mumbai is an amusing experience sometimes. You inadvertently get a pulse of the crowd. I get to know the aam investor's market sentiment.
A conversation I hear often these days, is the sudden interest in the pharma sector. Yesterday, I heard two gentlemen excitedly discussing a pharma fund. This will be launched by a mutual fund soon.
This fund will invest in stocks of pharma, diagnostics, and Insurance companies. If fact, there are many such 'pharma funds' that are in the pipeline.
Only a few months back, pharma was supposed to be a 'dead' sector.
The problem?
Price erosion in the US market. It had eaten into the margins of almost every major pharma company.
There were other problems too. US pharmacies were consolidating. This meant the bargaining power of Indian pharma cos decreased.
Also, the USFDA took strict action against manufacturing plants of some pharma companies.
This is why pharma stocks have underperformed for more than three years. Mind you it might stretch out even further.
--- Advertisement ---


SMART MONEY ALERT: New Recommendation Report Releasing Soon…

We are just a few days away from releasing our latest Smart Money Secret Recommendation Report.

So, if you act today and take us up on our Special '30-Day Trial subscription at Just Rs 99' invitation, you will get this report, as soon as it's released, right in your inbox.

PLUS, you will also get 2 Special Guides (Worth Rs 950 each) and our latest views on 12 Guru-based stocks we have already recommended in the past…

Yes, this is one of the BEST offers we have designed for you to try Smart Money Secrets…and it will expire very soon. So, do not delay…

All you have to pay is Rs 99 and we'll activate your trial subscription right away.

Click here for full details…
------------------------------
But what has led to the sudden interest in pharma stocks?
The consolidation in the US hasn't ended. The US regulator hasn't stopped checking Indian facilities.
Still, the pharma index is up by 12% over the past one month. The recent regulatory clearance to one of Sun Pharma's plants has certainly helped. Mutual fund houses have jumped in to take advantage of this. They're launching pharma funds!
Is this enough to merit a positive outlook on the whole sector?
I don't believe so.
For one, the healthcare index is diverse. Some companies supply to developed countries. Others are focused on the Indian market.
Even their business models are completely different. In such a situation, taking a bet on the index seems more like a reaction the price rather than the fundamentals.
But does that matter to the AMC's coming out with these funds? I guess not.
Gullible investors get excited and fall into these traps. Once reality sinks in, it's too late to react.
This cycle of chasing momentum plays out almost every time. The fear of missing out (FOMO) is too strong for retail investors.
Does that mean I would keep away from pharma stocks?
Certainly not. We had the same view even when everyone was running away from the pharma sector.
In fact, we have recently shortlisted one stock for ValuePro. We like the strong fundamentals of the company. We don't waste our time with the sentiment around the sector.
Pharma stocks also form a good chunk of StockSelect recommendations. We were positive on these stocks when the negativity around the sector was at its peak.
In the long run, good companies in the sector will to do well, despite all the challenges.
If you hear something like what I did, put on your headphones and ignore the noise.
Chart of the Day
The BSE Healthcare Index has been on a roller coaster ride in the past few years. The period from 2012 to 2015 saw the index go up more than three times.
Since then it has been a painful ride downwards.
The Roller Coaster Ride of the BSE Healthcare Index
Pre-2015, pharma companies enjoyed a fairytale ride in the US market. Low labor costs, good chemistry skills, along with efficiency, ensured Indian companies could copy innovator drugs to make generic drugs at a fast pace.
The generic business had lucrative margins for all major pharma players. But the party did not last long. In the quest to supply drugs quickly, they compromised on quality at their manufacturing facilities .
No wonder, the US regulatory authority (USFDA) took strict action. Sun Pharma received a warning letter for its Halol manufacturing facility in 2015. It was like a bolt out of the blue. Since then, the downward spiral began and has continued till date.
Lupin, was also issued a warning letter for two of its plants last year.
These regulatory issues coupled with price erosion in US markets has impacted the business of major pharma players.
The recent regulatory clearance for Sun Pharma's Halol plant has led to hopes of a revival in the sector.
But the diverse business models of pharma players make it necessary to adopt a stock specific approach. One such pharma stock is under our watchlist for ValuePro.
The stock has an impeccable track record. Unlike other pharma players, it has grown without much exposure to the US and European markets. In fact, entry in to the US market could be the next big trigger for the stock.
It has also faced recent headwinds in some of its geographies. But we are confident the management is more than capable of coming out of this situation strongly.
Regards,



Girish Shetty
Research Analyst, ValuePro
PS: What are India's best investors doing with their portfolios in such a volatile market? Kunal Thanvi is on a mission to reveal their top picks to you. You can follow India's top 40 super investors here.
Recent Articles