The Book that Influenced the Biggest Wealth Building Project of My Lifetime
Jan 3, 2019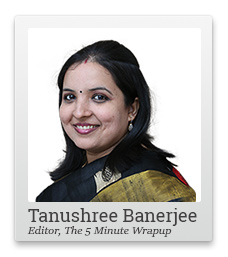 Hans Rosling passed away on February 7, 2017.
His book Factfulness was published in 2018. It was completed by his son and daughter-in-law after his death.
The book featured in Bill Gates' list of "the most important books he has ever read".
Rosling, born in Sweden, trained as a doctor in Sweden and India and worked in Mozambique for many years. Subsequently, he became involved in public-health policy and realised that people have very outdated knowledge of facts. And that they deserve to know better.
JUST IN: Limited-Time Access to Full Transcript of Our Urgent Broadcast on India's Revival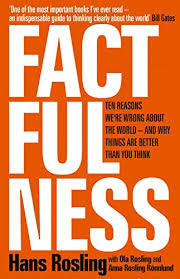 More importantly, people in power, like politicians, policy makers, regulators and business leaders should develop their view and take decisions based on updated, holistic data.
On conducting various surveys across countries, age groups and demographic sections, Rosling realized that after a point, people stop looking at facts. Most of us stay with the preconceived notions we had formed in our academic years, for the rest of our lives. And therefore, some of the biggest decisions of our lives, of institutions and of nations are based on outdated facts.
Rosling's attempt to help people get a big picture view based on latest facts didn't go in vain. Government leaders, business leaders and even UN representatives acknowledged the need to study the latest facts in context of their decision making.
The reason I am telling you about this is because this book opened up my eyes to the big picture I was, until recently, completely missing out on.
I look at facts day in and day out. It's part of my job!
Company financials, sector data, demographic data and macro-economic data have been part of my routine for almost a decade and half. But, I realized that I was not forming opinions by putting the pieces of all the data that I came across, together!
And when I began to do that...putting the pieces together, I noticed trends that were not seen in the past 5, 10, 15 and even 20 years.
Whether it is Indian households, for the first time ever, getting wealthier due to the stockmarkets.
Or India pipping China in Foreign Direct Investment (FDI) after two decades...
I realised the need to work on my own version of 'Factfullness'.
One that is most relevant to my readers like you.
One that can help my readers form opinions based on holistic and updated facts.
And importantly, one that could help make the most of possibly the biggest wealth creating opportunity of our lifetime.
--- Advertisement ---
READ: FULL Transcript of Our Urgent Broadcast

The full transcript of our urgent broadcast on India's Revival is available for a limited time now.

In case you missed watching our broadcast LIVE...

You can see all the important highlights from our broadcast in this transcript.

Please note that we may take this transcript off the internet any minute.

So it is highly recommended you read it immediately.

Click Here to Read the Transcript NOW
------------------------------
Of course, I needed loads of resources and hundreds of man hours from some of my colleagues, to take up this project. But things finally started rolling August 2018 onwards.
And I must tell you that the last few months have been enlightening.
As analysts, we typically focus on the best stock picking strategies all our lives. We study the proven strategies of super investors. And we put those into practice.
But what differentiates super investors from reasonably successful ones is the ability to look at the big picture clearly and join the dots.
So, as I get closer to joining the dots for you, in one of the biggest wealth building projects of my lifetime, I have just one request. Be prepared to look at facts through a new prism.
And stay tuned...
Chart of the Day
Since we are speaking of updated facts, I wonder if many of my readers would be aware of the extent to which bank credit growth has recovered, in recent months, without looking at this chart.
The credit growth that banks in India posted in December quarter of 2018, at 15.1% YoY, is not just very healthy. It's nearly 2 times GDP growth. But it also back to the five-year high.
Credit Growth Back to 5 Year High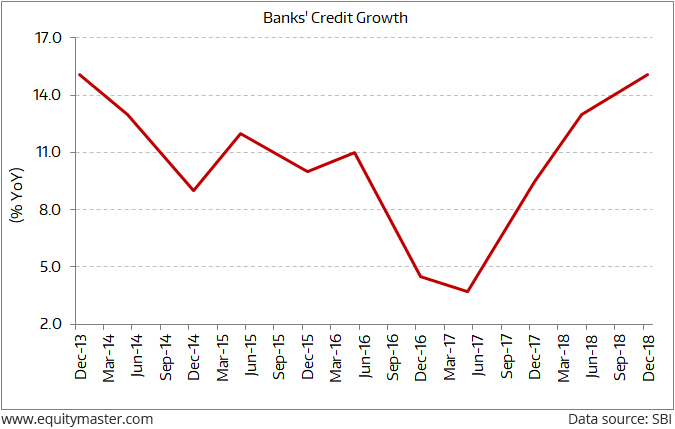 Strong credit disbursal is clearly a sign of many things to come. Higher consumption demand, better capacity utilization, more capex and higher profits.
So even as we await a sharper earnings recovery, the first signs of it are already evident.
Warm regards,



Tanushree Banerjee (Research Analyst)
Editor, The 5 Minute WrapUp
PS: Tanushree Banerjee is Equitymaster's co-head of research and editor of StockSelect. She has a long and illustrious track record of picking safe stocks. For over 16 years, StockSelect subscribers have received safe stock recommendations that delivered double and triple digit gains. You can receive Tanushree's safe stock recommendations by signing up here.
Recent Articles