My Upcoming Stock Recommendation, Backed by Aberdeen Standard Investments, Scores 9.1/10
Jun 19, 2019
In Smart Money Secrets, we track several individual super investors. This includes the likes of Kenneth Andrade, Akash Prakash, Sanjay Bakshi, and so on.
Radhika and I also closely track fund managers like Rajeev Thakkar of PPFAS Mutual Fund, S Naren of ICICI Prudential Mutual Fund, and others.
Then we have PIPE (Private Investment in Public Equity) Funds such as WestBridge Capital.
Apart from this, we also follow global super investors who invest in India. One such global super investor is Aberdeen Standard Investments (Aberdeen).
You may have heard of them. This firm invests in India through the Aberdeen Global India Equity fund.
We believe, tracking diverse investment philosophies and stock-picking styles give us an edge in picking winning stocks for our subscribers.
Before I come to our latest stock recommendation...here what you should know about Aberdeen.
Aberdeen is a global investment management group. It is based in the UK. In fact, it is the largest active fund manager in the UK and one of the largest in Europe.
On a global level, Aberdeen is one of the biggest active asset managers, not owned by a major bank.
They're into equities, fixed income, multi-asset funds, quantitative investments, and so on. The firm manages more than US$ 600 billion of assets.
So why do we follow Aberdeen Global India Equity Fund?
In a nutshell, we like their process-oriented approach towards investing.
Their equity process dates from the early 1990s.
Their investment teams are based in the regions in which they invest. Their fund managers focus on gaining a deep understanding of individual companies and the sectors.
Their process is consistent, irrespective of market conditions, i.e. buying good quality stocks that are attractively priced.
They follow a bottom-up investment style. The main emphasis is on company fundamentals. The portfolio turnover is low.
They don't invest in companies without meeting the management. Like us, they too buy stocks for the long-term.
Importantly, the fund tends to avoid investing in businesses the managers don't understand.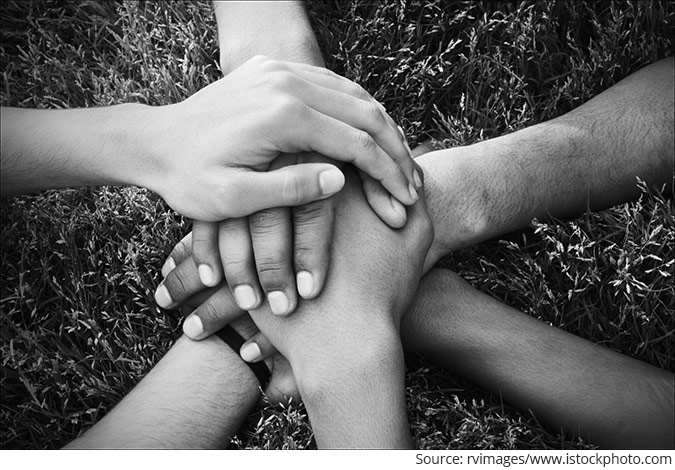 No wonder, with such strong process, the fund has managed to beat the benchmark consistently (see today's chart of the day).
Also, we like the stocks in the fund's portfolio. Many are consistent performers. These stocks have a strong corporate governance record, robust balance sheets, and strong return ratios.
Some of the names include HDFC, TCS, Kotak Mahindra Bank, Nestle India, Asian Paints, and so on.
This month's Smart Money Secrets stock recommendation is one such company.
The company has strong financials. Its global parentage offers stability to the business. It has no debt on its books. The dividend payout is high.
What's more, the company scored 9.1 out of 10 in our Smart Money ScoreTM.
If you've subscribed to Smart Money Secrets, expect my recommendation report on Monday, 24 June.
If you haven't subscribed to Smart Money Secrets yet, you can sign up here.
Happy Investing!
Chart of the Day
This month's super investor - Aberdeen Global India Equity fund, has consistently beaten its benchmark index - MSCI India since inception.
Here's the performance of Aberdeen - Indian Equity Fund against the benchmark index.
Aberdeen India Equity Fund Outperforms the Benchmark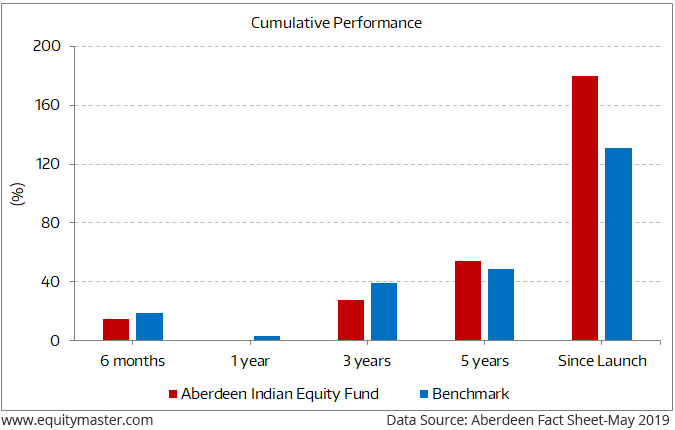 In the short-term, i.e. the last 3 years, the fund has underperformed.
However, on a long-term basis, the fund has beaten its benchmark by a wide margin. This is because the fund invests from a long-term perspective.
The fund focuses on a bottom-up investment style. Similarly, it focuses on strong corporate governance, robust balance sheet, and cash flows.
We are recommending a stock from its portfolio which has all these characteristics.
We will publish the stock recommendation report on Monday, 24 June.
Watch this space!
Warm regards,


Sarvajeet Bodas ,
Co-editor and Research Analyst, Smart Money Secrets
PS: Sarvajeet Bodas and Radhika Pandit, co-editors of Smart Money Secrets, are ready to recommend their next stock. If you haven't subscribed to Smart Money Secrets yet... you can do so here.
Recent Articles