The Inside Story of Today's Stock Market
Jul 19, 2017
In this issue:

» Credit growth at lowest levels in a decade
» Insurance companies gear up to hit the stock market
» Market roundup
» ...and more!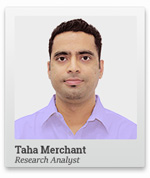 Stocks are on fire! The indices seem to have made a habit out of making new highs.
In fact, they're pretty much on a one-way street up: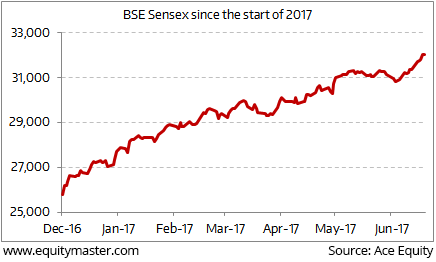 As we wrote to you last week, this stellar display has attracted many new first-time investors to the market. And many of these novices seem to be getting the feeling they've got the Midas touch.
Problem is, not all they touch will turn to gold. For these rising markets - and the chart above - hide more than they reveal. While the chart paints the picture of a happy situation, it's actually the opposite.
The dark truth of these rising markets is this: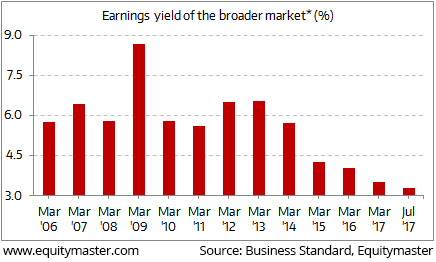 *Based on a common sample of 802 companies from the BSE Large, Mid, and Small-Cap Indices
The chart pegs the amount of profits the underlying business earns per rupee of price you pay for the stock.
So for every Rs 100 you paid for the average stock in 2009, you became owner of Rs 8.7 of profits the underlying business earned.
You got Rs 6.5 of profits for that same amount in 2012-2013.
That figure is now down to only Rs 3.3.
It's quite simple actually. The amount of profit in the business represented by one share is finite. As the share price goes up, that profit relative to your buying price becomes smaller. You get less and less bang for your buck.
To be sure, rising stock prices are not the only culprit. It's also falling profits due to a cyclical down-cycle that has resulted in most companies earning less. For example, Business Standard reports that in the past three years (since March 2014), rather than grow, the combined net profit of all listed companies has actually fallen 1.5%.
However, their market capitalisation is up 71% over this same time!
So you see, less profits to go around haven't stopped stock prices from going higher.
Net-net, this means investors entering now are getting a very raw deal.
But they don't know that. They look at the chart and think they're buying into a very attractive market indeed.
But you know the dark truth.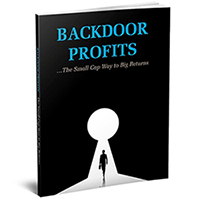 Editor's note: Even as the Equitymaster analysts grow increasingly wary of market valuations, their bottom-up approach continues to uncover new opportunities. Many of which most investors, especially the hordes of novices, have never heard of.
For instance, Richa's Hidden Treasure team has uncovered a batch of small caps that could lead to what Richa calls 'backdoor profits'. Download a copy of Richa's new FREE report, Backdoor Profits - The Small-Cap Way to Big Returns, to know about these stocks.
With the constantly falling and rising markets, unless you know how much equity exposure to take and when, you could well miss a bull market of a lifetime. Market sentiment in 2014 was so negative that many investors would have been entirely out of equities, even though that was an excellent time to be in equities.
Our service Microcap Millionaires takes care of these issues. It has a definite sell rule, and it tells you exactly how much stock exposure to take at any given point. With a stream of profits already booked, our Microcap Millionaires subscribers have already converted much of their paper profits into real wealth.
02:30

Chart of the Day
Credit Growth at Lowest Levels in a Decade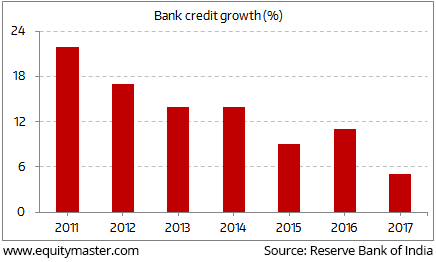 An important indicator of business health is credit off-take. Declining credit growth implies a slowdown in business. This means lower fund requirements for businesses. Lower consumption leads to lower demand for a product. It further leads to lower capacity utilisation by companies catering to that product. As a result, fund requirements for further expansion are low.
According to Reserve Bank of India data, credit off-take was down to a decade low of 5.1% in FY17 compared to 10.7% a year ago. This was despite a declining cost of borrowing. The data shows the economy might still be reeling from the aftershocks of notebandi.
Rural regions bore most of the brunt of the lending slowdown. RBI data shows that growth in rural loans between 30 September 2016 and 31 March 2017 was a mere 2.5%. The picture becomes clearer when you compare it with growth of 12.9% in the second half of 2015-16.
Apart from notebandi, rising NPA levels are also hampering the banks' ability to lend. Banks with significant bad loans on their books are reluctant to lend to even healthy companies. This will adversely impact the growth of the economy going forward.
After the recent listing of ICICI Prudential Life Insurance Co Ltd, another major insurer may be about to hit the initial public offering (IPO) market. On Monday, OSBI Life Insurance filed the draft red herring prospectus for its IPO.
SBI Life and BNP Paribas will sell 80 million and 40 million shares respectively, for a combined 12% stake. SBI is one of several insurance companies headed for the stock market.
HDFC Standard Life Insurance Co Ltd's board has also approved a proposal while keeping its merger with Max India open. Max India has been seeking to merge its business with HDFC Life since last year.
HDFC Life and Max Life had proposed a merger last august, where Max Financial Services, a holding company, was to be merged with Max Life. This was to be followed by a demerger of the life insurance business, which would then be merged with HDFC Life.
However, the Insurance Regulatory and Development Authority of India (IRDAI) declined the approval for the merger under the Insurance Act. This act bars the merger of an insurance company with a non-insurance business.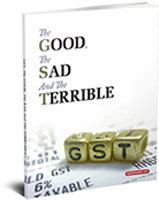 We have been subjected to relentless propaganda from the government and GST supporters about how the new tax regime will change our world only for the better.
Our colleague Vivek Kaul, however, has studied the finer aspects of GST and has offered predictions on what could go right...and what could go wrong.
Download his special report - The Good, the Sad and the Terrible (GST).
At the time of writing, the Indian stock markets were trading higher on the back of sustained buying mainly in the healthcare and FMCG sectors. The BSE Sensex was up around 143 points, and the NSE Nifty was up 43 points.
04:55

Investment Mantra of the Day

"It's far better to buy a wonderful company at a fair price than a fair company at a wonderful price." - Warren Buffett

This edition of The 5 Minute WrapUp is authored by Taha Merchant (Research Analyst) and Girish Shetty (Research Analyst).
Today's Premium Edition.
You May Have to Change Your Bank Account Soon
The money in your bank could be at much higher risk than you believe.
Read On... | Get Access
Recent Articles