In This Market, Asset Light is Asset Right
Sep 19, 2018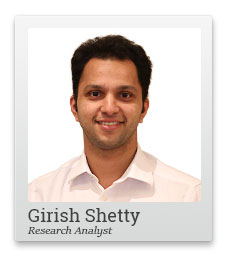 Yesterday, on my way back home, I had an interesting conversation with a friend.
He is a strong advocate of buying materialistic things. A car, a house, the latest iPhone... He has it all. Whenever I talk to him about putting this money to better use, he doesn't listen.
But that day, he seemed a little off. I asked him why. He said he had got a good opportunity to work abroad long term. And if he took it up, he had to pack up and leave within the next two months.
He was concerned about what would he do with his house and new car? Selling or renting the house in the current market isn't easy. A car instantly depreciates in value as soon as it leaves the showroom. He'll have to take a hit on his 'investment'. Yes, he thinks a car is an investment!
He was regretting holding things that he used to take pride in. In the past decade, the mindset of the so called millennial generation has undergone a major shift.
They don't want to be tied down by the house they might never use. Or the car they might never drive. I admit that I identify with this mindset as well.
When there's an Uber, Ola at the click of a button, why do you need to maintain a car? Rising crude oil prices have certainly not helped matters.
When jobs take you to so many places, why buy a house which keeps you in a particular city?
In short, I believe... asset light is asset right.
Interestingly, the same is true in the stock market.
As an analyst, I look for businesses that have grown by being asset light. These are businesses that have built a process wherein others are incentivised to work for them. And work for them as hard as they would've done for their own business.
--- Advertisement ---


What the Mainstream Media Did Not tell You About the 10-Year Lehman Anniversary...

15 September 2018. The world remembered the biggest financial bankruptcy in history: Lehman Brothers

But you did not hear the entire story...

That's because the full story - it was a Financial Holocaust - was hidden from you...but no longer.

For the full story about what happened that fateful day 10 years ago, and since, read Ajit Dayal's exclusive report, A Financial Holocaust Eliminated from History

Don't miss this, dear reader! To find out how you can claim this report...Click Here!
------------------------------
My colleague Ankit wrote a lovely piece on how asset light businesses outperform during periods of high inflation.
Here's are two good examples...
Symphony, one of the biggest wealth creators of the past decade, operates on a completely asset light model. It outsources most of the work where it feels it cannot add value. Its focus on the brand and customer satisfaction helped it stay ahead of the curve.
FMCG companies like HUL outsources all their manufacturing activities and focus on improving their brand and distribution network.
Recent breakthroughs in technology also signals at an asset light future. Banks have taken to digitisation in a big way. The old practice of 'more branches, more customers' is not the future. People would rather look down at their smartphones than look up at the branch board down the road.
For our recent ValuePro recommendation we identified a great company that operates on an asset light model. It is also perfectly placed to take advantage of government's recent push for digitisation.
It is also set to benefit from the recent shift in household savings towards financial assets.
The business model is such that ensures that its stakeholders work as hard as possible to increase this company's revenues. It also operates in an environment with high entry barriers and hence limited competition.
Click here for access to ValuePro and details of the stock.
Chart of the Day
Recent woes of emerging markets seem to be never ending. Every day, a new country joins the 'fragile' list.
The latest to do so is South Africa a couple of weeks back. South Africa's economy shrank by an annualised 0.7% in the second quarter plunging the nation into depression.
South Africa joins Argentina, Turkey and Brazil in the list of emerging countries to have their currencies depreciated considerably against the US dollar. More could follow.
India has relatively fared better as compared to these countries.
Growing Uncertainty in Emerging Markets
The recent rally in crude oil has also not helped matters. We are seeing similar traits to the one seen five years back. Back in 2013, India was a part of 'fragile five' emerging markets along with Brazil, South Africa, Indonesia, and Turkey.
Political uncertainty, high inflation, slower growth and large fiscal deficits had dented investor confidence in Indian markets.
While the Indian economy is on a comparatively strong footing, elections next year is a big risk. A fractured mandate combined with the weak rupee and rising crude oil prices would be a recipe for pain in the short-term.
But it wouldn't dent the long-term prospects of our economy or our market.
Regards,



Girish Shetty
Research Analyst, ValuePro
PS: Tanushree Banerjee, Equitymaster's co-head of research and editor of StockSelect, has a long history of picking safe stocks that deliver solid returns. For over 16 years, subscribers to StockSelect have received safe stock recommendations that have delivered double and triple digit gains. To receive Tanushree's StockSelect recommendations, delivered straight to your inbox, you can sign up here.
Recent Articles