My 7 Stocks to Buy Are Companies Which Will Be a Big Part of New India
Sep 19, 2019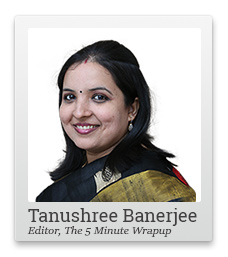 Computers were a craze in the late 1990s and early 2000 in India. It was a time when every household was buying a personal computer for their home.
Yahoo was popular back then. I used to play online chess on Yahoo.
Two players from any part of the world could join and play. There was also a chat function.
Once, I was playing against an Australian player. We greeted each other online. His first statement was...
--- Advertisement ---
[Only For Indian Citizens] India is Set to Regain Its Lost Riches

India was the world's richest country nearly 2,000 years ago.

And if you are like us who believe that India is on track to regain its status as one among the greatest countries on earth…

Then, we encourage you to join other true Indians in the first-ever mega summit "REBIRTH OF INDIA" for FREE.

Click Here to Claim Your FREE Pass for this MEGA Summit…
------------------------------
'You are from India. I'm surprised you have a computer. I thought people in your country were very poor.'
I did not know how to react. He was so ignorant about our country!
Now we as Indians ourselves had an inferiority complex back then. But the past few years have been different. There is a certain pride about India I have rarely seen before.
My friends who work or travel abroad have also told me the same. There is a change in how Indians are perceived now versus before.
We may not be liked by everyone but we are certainly respected and noticed much more.
--- Advertisement ---
The 'Profit Accelerator' That Helped Wipro Multiply 2,000 Times Since 1991

Do you know what a 'profit accelerator' is?

It is one of 3 traits that the most profitable stocks have…

For instance, back in 1991 Wipro underwent a huge transformation…

This was the 'profit accelerator' the company needed.

Over the next 3 decades, the stock price of Wipro multiplied over 2,000 times.

Amazing, isn't it?

If you're wondering what exactly a 'profit accelerator' is, you'll find a full explanation of that and the other 2 traits that make a 100X potential stock, in this note.
------------------------------
This Sunday will mark another step towards India's global recognition.
On 22 September 2019, for the first time, an Indian Prime Minister and a US President will address a joint rally - Howdy Modi. The rally will be attended by more than 50,000 Indian-Americans from the US.
Will this impact you, as an investor?
You see, when we are noticed or respected, we do things differently. We try to live up to expectations. We try to improve.
For a country like India, this improvement and change will be massive. Recent government reforms are also a step in that direction.
But we will face troubles on the way...
Like the economic problems we are seeing right now. The Indian stock market will also reflect that in the short-term. The mainstream media will make you believe the problems will last forever.
But they won't. They never do.
This is why I always recommend looking at the bigger picture. India's big picture will stretch out over a decade and more.
That is when we will see megatrends playout. Trends that will drive the big transformation of India.
A transformation I call Rebirth of India.
I believe in the India story. The 7 stocks I've zeroed in on reflects my belief.
These 7 stocks will play a big role in the Rebirth of India.
Chart of the Day
Did you know India's microfinance sector has grown at an annual rate of 27% over the last four years?
India's active microfinance borrowers is now close to 38 million people. Still, the average ticket size of a loan (US $555) is low when compared to the global average (US $930).
Microfinance - The Next Big Opportunity?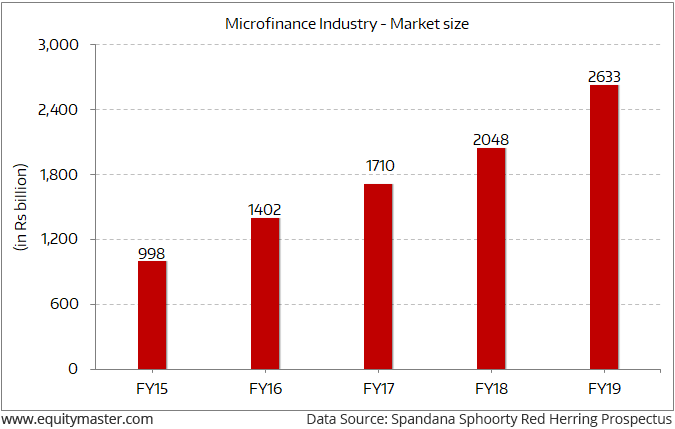 As incomes in rural India increases, the need for credit will increase even further.
Several large states like Uttar Pradesh, Bihar, and Madhya Pradesh, with a large rural population, are still under-penetrated.
In fact, there is a private bank which makes it to my top 7 stocks to buy list. It has already taken a big step in lending to this segment of the population.
I believe this bank will be a big beneficiary in the Rebirth of India.
Warm regards,



Tanushree Banerjee
Editor and Research Analyst, The 5 Minute WrapUp
PS: I believe NOW is the right time to buy the best 7 stocks in the market. Read more about my top 7 stock picks...
PPS: Dear reader, Rahul Shah's will publish his second video class on doubling your income this evening! Full details here...
Recent Articles