The Top Stocks for 2020 Pass This Most Critical Metric
Nov 5, 2019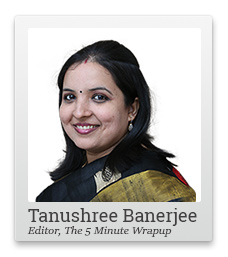 Simon Sinek is incredibly popular for his Ted Talks.
Sinek claims to have discovered some remarkable patterns in how the world's most successful businessmen, leaders and politicians think, act and communicate.
His bestselling books Start with Why and Leaders Eat Last have been on my bookshelf for a while.
But the story in his latest book, The Infinite Game, literally put a finger on the trait I have been looking for long in companies I adore.
In the book, Sinek cites the example of the Vietnam War, which the Americans lost despite being a much stronger side.
Sinek writes...
It's not so much that America lost the war. It's that America was fighting to win and the North Vietnamese were fighting for their lives. America didn't lose. They ran out of the will or the resources to stay in the game and dropped out of it.
In other words, it was nothing but their indomitable spirit that allowed the Vietnamese to claim victory.
This indomitable spirit is a necessity and not a luxury for companies that wish to survive and thrive for long.
And I find none other behavioral economics legend Charlie Munger having supported this view decades back.
In fact, he created a fictional character (just like Ben Graham's Mr Market), named Mr Glotz, who is looking for opportunities to turn US$ 2 million into US$ 2 trillion over the next 150 years.
In his 1996 speech, Munger revealed that Mr Glotz, a hypothetical investor, would be looking at compounding his wealth at a growth rate of 10% per annum.
Munger suggested that Mr. Glotz would pick such companies by listening for 15 minutes to the CEO's pitch. And he'd decide based on how well he thought it had an indomitable spirit to compel consumers to buy almost addictively.
--- Advertisement ---
You're missing out on a profit source that's up to 200X bigger than stocks

Stocks have been performing terribly over the last 2 years...And it's probably cost you a lot of money.

But what if we told you that instead of stocks - there's another profit source that you can tap into...

One that's up to 200 times bigger than stocks...

And has the potential to deliver explosive payouts like Rs 63,400 in 1 day, Rs 18,250 in 1 day, Rs 13,950 in less than 12 hours and a lot more.

When you can tap into a profit source like this, you won't need to rely on stocks to build a fortune.

Now over the last 30 years, India's #1 trader has been using a special Blueprint to trade these profit sources...And we've convinced him to share it with you.

All you need to do is register for a special summit we're holding on the 26th of November.

Register now – it's free.

*Past performance does not guarantee future results.
*Two lots of each trade have been assumed to calculate the returns of all the backtest examples used.
------------------------------
And guess what? The company that Munger thought would appeal to Mr Glotz instinctively would be Coca Cola.
Coca Cola has been around for 127 years. And all this while it has been a wealth compounding machine.
Going Strong Even After Centuries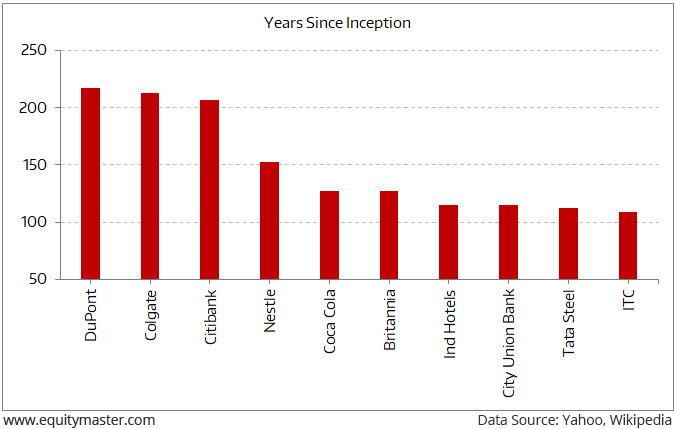 It's not the only company to have this indomitable spirit to create value over decades.
Nor will it be the last.
In fact, I have identified the top Indian companies with such indomitable spirit that can be the biggest wealth creators in 2020 and way beyond it.
Warm regards,



Tanushree Banerjee
Editor and Research Analyst, The 5 Minute WrapUp
PS: Dear reader, to make solid profits in this market rebound and beyond, I recommend buying my top 7 stock picks for 2020. Get the details here.
Recent Articles