This PSU Turned into a Rare 100 Bagger. Others May Follow.
Nov 27, 2019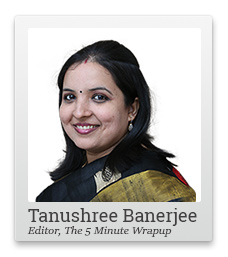 In tiny Boao, on China's southernmost Hainan Island, the sleek glass-and-steel train station looks like a modern-day version of New York's Grand Central. The inside is cavernous, shiny and pristine.
And the sleek white bullet train whisks passengers along the island's coast to the airport in less than an hour.
Except that on most journeys there are hardly any passengers.
Scrolling through a friend's album, who recently visited China, I could clearly see the downsides of the government's massive infra spend.
The high-speed Hainan train was built at a cost of about US$ 3 billion. It traverses just 190 miles along the island's coast. And is in many ways a metaphor for China's infrastructure building boom. It is efficient, super-modern, costly and vastly underused.
India is about to embark on its own bullet train boom.
The Mumbai - Ahmedabad bullet train, set to be operational in three years, could be a test of the government's infrastructure funding ability.
Mumbai-Ahmedabad Bullet Train to Be Operational by December 2023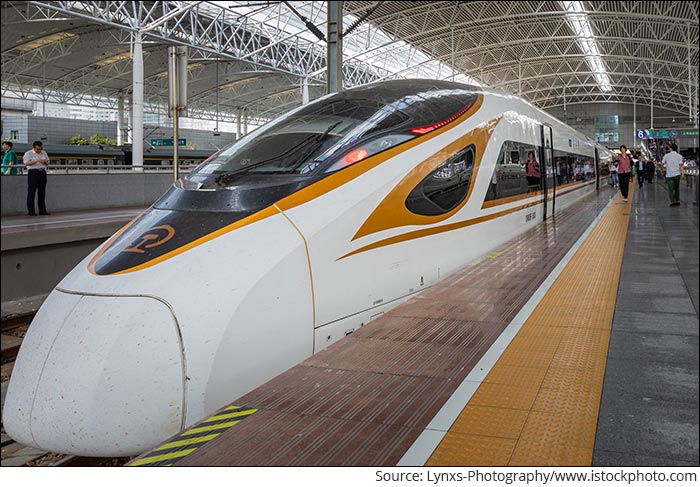 Japan is funding 80% of the Mumbai-Ahmedabad bullet train project. It has offered a soft loan of Rs 790 bn at an interest rate of 0.1%. The loan's tenure stretches over 50 years and carries a moratorium period of 15 years. So, you may not be wrong to think that such projects are a no brainer.
But the fact is that keeping such infra projects viable comes at a huge cost to the government.
And not all such projects can be funded by debt. The government needs to raise capital to fund big ticket infra projects in the coming decade.
--- Advertisement ---
The Top 8 'Double Income' Stocks...

Since we launched Double Income, Rahul Shah's latest recommendation service – we've had nearly 2,000 people pay to join in.

Double Income, is a way for our readers to potentially generate an additional source of income – to add to your regular income.

And we believe this service could end up being Rahul Shah's most successful offering yet.

He has already recommended 8 stocks that are a 'BUY' right now.

And today, you could get access to these stocks right away – along with FREE 12-month access to Double Income.

Just click here to claim your free access.
------------------------------
As per the government's manifesto, transport infrastructure alone should see an outlay of Rs 25 to 30 trillion in the next five years. Of course, higher taxes and better tax collection via GST should fund some of this. But the lowest hanging fruits to raise capital would be to sell off stakes in non-critical PSUs.
The recent efforts to privatize some leading PSUs is a step in the right direction. And like I explained in a recent video, the privation effort, if consistent and well executed, could be a game changer for investors.
Hindustan Zinc proved this almost two decades back. It was then a government owned mining company that no one considered lucrative. Its sales were growing at a tepid rate. It was sold by the government to the Vedanta group.
The stock of Hindustan Zinc has been a 100 bagger since 2002.
And my guess is that a few more PSUs could repeat the feat.
The recent success of IRCTC's IPO is also proof of willingness of investors to bet big on long term fundamentals of promising PSUs.
Of course, nothing could be more harmful than buying any and every PSU that the government puts on the block. Quite a few could go the VSNL way in terms of destroying shareholder wealth.
But keeping an eye on some of the most efficient, wide moat and monopolistic PSUs is a must.
A change of management could be catalyst to turn the stock into the 100 baggers of coming decades.
Warm regards,


Tanushree Banerjee
Editor, The 5 Minute WrapUp
Equitymaster Agora Research Private Limited (Research Analyst)
PS: Did you watch the Weekly Cash Summit yesterday? Thousands tuned in at 5 pm and they got a chance to make fast profits with Vijay Bhambwani's trading strategy. If you missed the summit, the video is available for a very short time. I recommend you watch it before it is taken down. Watch Vijay Bhambwani's Weekly Cash Summit here.
Recent Articles