4 Big IPOs Get the Green Light. The 2022 IPO Party is Still on...
Jan 24, 2022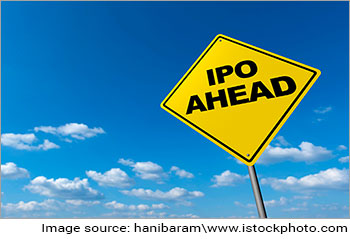 Who would have thought that 2021 would be the finest year for primary markets?
63 firms filed for initial public offerings (IPOs) during the year, the most since 2010.
Companies raised more than Rs 1.2 tn through IPOs, much higher than the previous record of Rs 752.8 bn in 2017.
As per market rumours, the strong momentum in India's IPO market could continue in 2022 and perhaps outperform the year 2021.
Like in 2021, a number of start-ups are aiming to enter the secondary market this year as well.
Paytm, Policybazaar, Nykaa, and Zomato are among the well-known Indian start-ups that created history by listing on the BSE and NSE. The trend could continue this year too as more companies join the list.
According to reports, there are as many as 35-40 companies that have already got regulator's approvals for their IPOs in 2022, aiming to raise about Rs 500-Rs 600 bn.
Take a look at list of firms that have gotten clearance from market regulators to launch their public offer in 2022.
1. Delhivery
New-age delivery and logistics services provider Delhivery received capital markets' approval to raise Rs 74.6 bn through an IPO.
According to the draft red herring prospectus (DRHP), the offer comprises fresh issuance of equity shares worth Rs 50 bn and an offer for sale (OFS) component of Rs 24.6 bn by existing shareholders.
Unlike its other start-up peers, the Delhivery IPO has a large fresh issue component. This bodes well for the company.
Proceeds of the fresh issue will be used towards organic growth initiatives, as well as inorganic growth through acquisitions, other strategic initiatives, for general corporate purposes.
According to the filing, existing investors such as Carlyle Group, Japan's SoftBank Vision Fund, and Times Internet are selling partial holdings in the OFS.
Among the five founders of Delhivery, Kapil Bharati, Mohit Tandon, and Suraj Saharan, will also sell their interests in the OFS.
There is a SoftBank huge shareholder common to both Delhivery and Paytm. With a 22.78% stake, the Japanese conglomerate is Delhivery's biggest stakeholder.
Paytm's weak performance in the Indian markets post-listing has raised concerns among investors about Delhivery.
Details of the IPO have not been announced yet, but it's slated to go public soon.
The Gurgaon-based logistics services provider has become the first unicorn in 2022 to receive regulator's approval.
The company provides supply chain solutions to a diverse base of over 21,000 active customers such as e-commerce marketplaces, direct-to-consumer e-tailers, and enterprises and SMEs across several verticals such as FMCG, consumer durables, consumer electronics, lifestyle, retail, automotive, and manufacturing.
2. Go Airlines
Go Airlines (India), which operates the Go First brand, is looking to raise Rs 36 bn from its IPO and planning to launch the share sale this year.
The company's proposal for the public issue was filled with the regulator on 14 May 2021 and it received a green signal on 31 August 2021.
However, Nusli Wadia Group has temporarily put on hold the plan for the budget airline Go Airlines considering the third wave of Covid-19 and its impact on the travel business.
Recently, the company said it's evaluating the pandemic situation led by the Omicron variant and is in discussions with its bankers about the IPO.
Go Airlines was originally scheduled to do the IPO listing by 8 December 2021. But now, the company has not announced any specific dates for the IPO.
Proceeds from the issue will help it cover any outstanding debts and payments owed to lessors and other service providers. It will also be used for the repayment of dues to Indian Oil Corporation (IOC) for fuel supplied to GoAir.
According to the DRHP, the total debt of the company as on 19 April 2021 is Rs 29.6 bn.
The company has been making continuous losses from 2016-2021. GoAir First registered a loss of Rs 9 bn in the first half of this financial year (April to September).
On the other hand, the company has seen a 56.3% increase in its revenue in the September 2021 quarter, standing at Rs 7.5 bn on the back of a steady recovery post second wave of Covid-19.
Go First, founded as GoAir, is an Indian ultra-low-cost airline based in Mumbai. It's owned by the Indian business conglomerate Wadia Group.
It's the third largest airline in India with a 9.8% passenger market share. It commenced operations in November 2005 and operates a fleet of Airbus A320 aircraft in all economy configuration.
3. VLCC Healthcare
VLCC Healthcare is one of the largest homegrown beauty and wellness companies in India. It has received capital markets regulator's go ahead for its IPO in November 2021.
The IPO comprises fresh issuance of equity shares worth Rs 3 bn and an OFS of 8.9 m equity shares by the promoter and existing shareholders, according to the DRHP.
Currently, Vandana Luthra and Mukesh Luthra hold 44.35% and 24.37% stake in the company, respectively. Also, Leon International owns 13.65% stake and OIH Mauritius has 5.04% holding in the firm.
Funds raised through the fresh issue will be used for setting up VLCC Wellness Clinics in India as well as Gulf Cooperation Council (GCC) region, and VLCC Institutes in India.
The company had previously filed a DRHP for an IPO in 2015 but had cancelled the plans on the recommendation of investment bankers.
It planned another IPO in 2017, but it was scrapped again. If one looks at the timeline, one can see that the firm has been attempting to list during moments of investor optimism but has been unable to do so.
It remains to be seen whether or not the firm will be successful on its third attempt.
This Vandana Luthra founded company, is a pioneer in the Indian beauty and wellness sector. Previously, only small businesses dominated the sector.
The company serves 143 cities in 12 countries from around 310 outlets. They are active in regions like South and Southeast Asia, East Africa, and the GCC.
4. Emcure Pharma
Last month, Bain Capital-backed Emcure Pharmaceuticals received regulator's go-ahead to raise funds through an initial share-sale.
The company is planning to raise Rs 50 bn vis its public offer, which will hit the market soon after the Budget.
The IPO consists of a fresh issue of up to Rs 11 bn by the company, which will be used as growth capital, and an OFS by promoter shareholders - founder, managing director & chief executive Satish Mehta who owns 41.92% and by son Sunil Mehta who holds 6.13%.
Other promoters who own 33.5% collectively will also partially monetize their stake in the IPO. With Rs 39 bn as the size of the OFS component, there is going to be substantial dilution of stake by the promoters who currently own more than 80% in the company.
The company will utilize Rs 9.5 bn from the proceeds of the issue to repay/prepay debt which as of March 2021 stood at Rs 12.5 bn.
Emcure Pharma, based out of Pune, is a market leader in several products in India including HIV Antivirals, Gynaecology, and blood related therapeutic products.
In the HIV Antivirals, Emcure Pharma has an imposing market share of 51.53% in the domestic market. Its market share in the other products is about 11%, although it has leadership in a highly fragmented Indian pharma market.
Seven out of the brands of Emcure feature in the top-300 brands in India. The company also runs 5 research and development (R&D) facilities in India. It currently has 161 patents and 98 patent applications pending in various countries.
List of Companies Awaiting Regulator's Approval for IPO
Apart from the above companies, here's the list of firms who are still in the process of getting necessary approvals from the market regulator.
| Issuer company | Prospectus filing date |
| --- | --- |
| Aadhar Housing Finance | Sunday, January 24, 2021 |
| Wellness Forever | Thursday, September 30, 2021 |
| Oravel Stays (OYO) | Thursday, September 30, 2021 |
| API Holdings (PharmEasy) | Monday, November 8, 2021 |
| Snapdeal | Monday, December 20, 2021 |
| Fabindia Limited | Friday, January 21, 2022 |
| Byju's | - |
Data Source: Multiple media reports
What's the ideal IPO strategy to follow?
The IPO pipeline for the year 2022 looks solid.
Several companies have received approval from the market regulator to go ahead with their IPO plans, including Adani Wilmar, Go Airlines, ESDS Software, Skanray Technologies, Emcure Pharmaceuticals, Tracxn Technologies, Fusion Micro Finance, MobiKwik, and many other companies.
Before investing in any of these firms, investors should avoid getting caught up in the hype and instead examine prices and fundamentals.
If you recall, due to high valuations, Omicron fears, and tightening by the US Federal Reserve, the market became turbulent in the last quarter of 2021, losing more than 11% from record highs.
Paytm, Metro Brands, Star Health, Rategain Travel, and Shriram Properties all failed to impress investors due to excessive valuations, earnings instability, and Covid-related worries.
As companies line up to raise funds from the market amid high valuations, investors need to consider many factors before investing their money in an IPO.
If you are investing in an IPO, weigh in all the positive and negative factors affecting the company. Take a close look at the company's financials and valuations. It would give you a clear picture of what's brewing.
To know more, check out a complete list of all the current and upcoming IPOs in India in 2022
Happy Investing!
Disclaimer: This article is for information purposes only. It is not a stock recommendation and should not be treated as such. Learn more about our recommendation services here...