The recent development that has put Tata Electronics in the spotlight is Tata Sons Chairman Natarajan Chandrasekaran confirming the company's plans to venture into the semiconductor business, which is pegged to reach US$ 1 trillion revenue by 2030 globally.
Tata Electronics could get listed anytime in 2023.
Do make sure your do your due diligence about the fundamentals and valuations of the stock and consult your investment advisor before acting on the stock.
Thousands of small farmers in southern Taiwan have become super rich over past few years.
Reason?
Their agricultural lands were bought by Taiwan Semiconductor Manufacturing Company (TSMC), the largest contract chipmaker in the world.
TSMC has built a plant to make 3 nanometre chips. These will go into semiconductors expected to be up to 70% faster and more power-efficient than the most advanced in production now. Plus, these will be used in devices from smartphones to supercomputers.
The plant, due to start mass production in late 2022, will use process technology which so far only TSMC and South Korea's Samsung Electronics have mastered. At present, the most advanced chips are 5 nano metres (nm).
The new chips bring huge advantages for customers. The smaller the transistors on a chip, the lower the energy consumption and higher the speed.
The computer chips made by the TSMC aren't just the brains inside smartphones, laptops, and video game consoles. They're also core components of almost every kind of electronics in the world. From data centres to fighter jets, every kind of hi-tech electronics need them.
Apple, Huawei, Sony, Qualcomm, Broadcom, and several Indian companies, are among TSMC's 500 odd clients.
Now, what makes TSMC relevant to you?
Well, it's the unique business model and the ability to develop the semiconductor ecosystem from scratch. Both are necessary for Indian semiconductor companies to gain traction in being the global semiconductor hub.
Morris Chang, who founded TSMC in 1987, had spent 25 years at Texas Instruments developing its semiconductor business. When he was selected to lead the Taiwan government-backed technology development project, its semiconductor industry was nascent. It also had stiff competition.
Chang realised that companies like Huawei and Apple, design but don't actually manufacture their own chips. Integrated device manufacturers, such as Intel, Fujitsu, and Samsung, which make the chips start to finish, use the chips in their own products.
So, the world basically needed large scale chip foundries.
TSMC paved the way for a future where companies could design their chips and contract their production out. This helped in saving the enormous investment of time and capital required to keep up their own fabrication units.
TSMC's achievement is in changing the global semiconductor division of labour.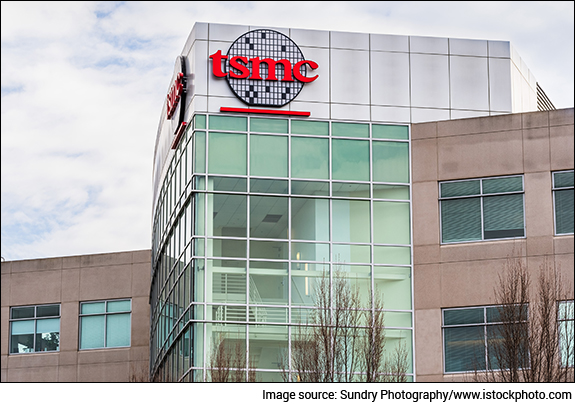 Before Morris Chang, putting up a chip foundry was considered an impossible task. Customers were afraid of leaking or plagiarising chip designs. Hence, they were reluctant to hand over chips to foundries for manufacturing.
However, TSMC persuaded a huge number of companies with its high-standard integrity management.
TSMC slowly became the largest semiconductor fabrication company in the world.
The rest, as they say, is history.
But TSMC created history, once again, by being among the handful technology companies that Warren Buffett has bought till date.
Buffett's regret about not investing in Google and Amazon in their early days is well known.
But he did not shy away from taking modest position of a billion dollars in smartphone maker Apple during 2016. With his consistent buying, by the year end 2020, Berkshire owned more than 5% of the company, a value worth US$120 bn.
Over the years, Apple has been instrumental in Berkshire's book value performance. In fact it provided more than 50% of Berkshire's total unrealised gains in 2021.
Therefore, Buffett's recent US$4.1 bn bet on the American Depositary Receipts (ADR) of TSMC, does not come as a surprise. The legendary 'forever' investor sees semiconductor foundries being critical to the world for decades to come.
Now, quite a few companies in India are planning meaningful semiconductor capacities in the coming decade. Many of them are in collaboration with the Taiwanese chip makers.
In other words, India's semiconductor ecosystem is where Taiwan's was three decades back.
No doubt the companies have the risk of execution. But an early investor could fetch great bargains.
Now, it's said that modern wars are fought with semiconductors.
If that's indeed the case, China has no plans to concede.
The capacity for semiconductor chips in China has swelled over the years. SMIC's new Beijing plant, with a total investment of nearly 50 billion yuan (US$ 7.7 bn), is expected to start operations in 2024. It boasts of a monthly production capacity of 100,000 12-inch silicon wafers.
Global supremacy in chip manufacturing could potentially lend China a huge geo-political edge in the post Covid world.
Where does India stand?
Currently, India imports almost all semiconductors.
Its demand is estimated to reach around US$100 bn by 2025 from about US$24 bn in 2021.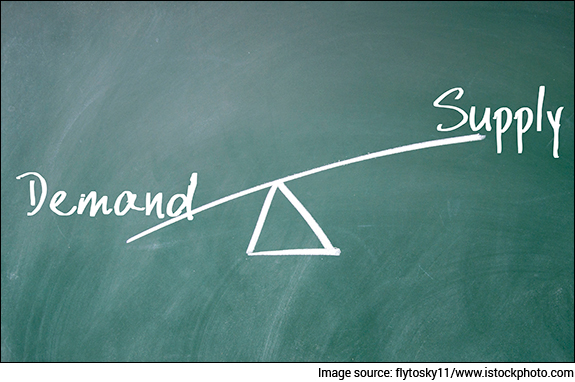 Previous efforts to get companies to invest in the semiconductor space had failed. The complex manufacturing processes requires heavy investments, apart from need for supply of uninterrupted clean water and electricity.
India is seen as strong player in chip design. But the companies here have failed to get chip foundries into the country.
When covid hit in early 2020, companies across the globe adopted the China+1 policy. This encouraged electronics makers to see India as a viable chip manufacturing hub.
The investments in India's semiconductor capacity are, expected to grow 4-fold in the next few decades.
The Indian government has approved a US$10 bn incentive plan for chip makers in December 2021.
There is also a geopolitical element in semiconductor stocks that you must watch out for...
This decade is going to be crucial for large chip making countries globally.
The landscape of the global semiconductor industry may change dramatically in coming decades.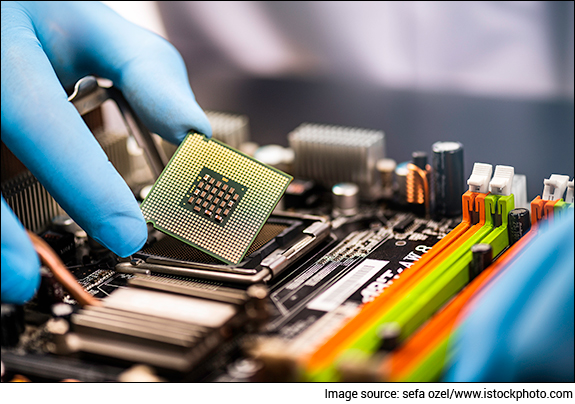 China is set to become the biggest chip producer after Taiwan and South Korea. By 2024, China is expected to have 20% share of global chip capacity, Japan 12%, and the US, 10%. Meanwhile, China believes the US could inflict acute economic pain by depriving it of the most essential physical resource of the 21st century: Semiconductors.
That is where India fits into the Chinese plans.
The semiconductor industry requires two key resources sand and freshwater. 10,000 litres of fresh water is needed to manufacture one 30-cm silicon wafer. So, China has been aggressively trying to acquire these critical resources in India's northern borders.
To add to that India and Taiwan are in talks for lower tariffs to shift semiconductor capacities to India. This too has made China insecure.
The semiconductor problem, the increasing vulnerability of China's economy and its military's supply constraints, will lead China to consider military action against Taiwan.
India had to rely on US military capacities during the Doklam crisis in 2017. This was the first time the country did so since the 1962 war with China.
To protect its borders and ring fence India's economic prospects in areas such as semiconductor chip manufacturing, India needs strong military capabilities.
Therefore, India's indigenous defence and chip making plans are joined at the hip.
Understanding this common link between India's leading defence and semiconductor stocks could help investors take advantage of critical policy tailwinds.
As industries rush towards digitization, demand for semiconductors will only grow more.
So if you think the semiconductor theme is just temporary and might be over soon, think again.
The government has lined up a host of initiatives for local semiconductor manufacturing. Currently, India meets its semiconductor requirements through imports.
The demand-supply mismatch is here to stay, and semiconductor stocks will make headlines yet again.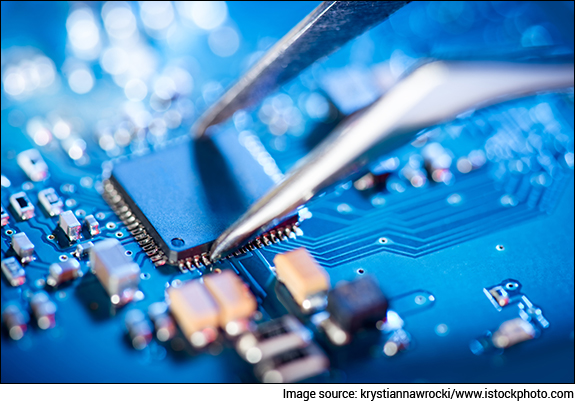 The companies involved in this space directly or indirectly are still very few. This can change very quickly, and the right pick could be the catalyst for your portfolio.
Now...Which are the Semiconductor Stocks to watch Out For?
Over the past year, pretty much every stock which had even little exposure to semiconductors, has seen a sharp rally. The key reason is the announcement of the PLI scheme for semiconductor industry. This scheme is worth a whopping Rs 760 bn to be invested over the next 5-6 years.
The scheme aims to boost the semiconductor and display manufacturing in India. It will position the country as a global hub for hi-tech production, Semiconductor demand in India is most likely to outstrip supply in near future.
As part of the scheme, apart from big companies, the government will also incentivise startups to design and make semiconductors.
While there are not many companies involved directly in manufacturing semiconductor chips in India, there are some indirect plays.
Let's take a look at how deeply the Tata group is engaged in the semiconductor industry.
First lets look at Tata Elxsi
It was in August 2022 when the Tata group showcased its ambitious plan to foray into semiconductor manufacturing.
The company's chairman N Chandrasekaran said the group has already pivoted into a number of new businesses like electronics manufacturing, 5G network equipment, as well as semiconductors.
The Tata group is in talks with at least three state governments in India to invest US$300 m towards a new semiconductor assembly and testing unit. The states are Tamil Nadu, Karnataka, and Telangana.
The group is also in talks with major international companies, including those from Taiwan, for its semiconductor chip business.
Tata Elxsi, which is a Tata group company, is already into the business of semiconductor services that includes artificial intelligence tools and frameworks, design solutions, and development.
Note that this foray will help the Tata group supply semiconductor chips and other components to Tata Motors and Tata Power, apart from other companies across the world.
But there is yet another newly minted Tata company that could be in the headlines soon for its semiconductor foray.
Amid all the rumours doing rounds of IPOs being planned for Tata Play and Tata Technologies..., the salt-to-steel conglomerate Tata Group...., which has 29 publicly listed enterprises with a combined market capitalisation of almost Rs 25 trillion..., may silently be prepping up for a very different IPO.
India's electronic industry is poised to grow to $300 billion by 2025, a share of which Tata Group will be eyeing with Tata Electronics Pvt Ltd (TEPL). Incorporated in 2020, this greenfield venture has expertise in manufacturing precision electronic components and has a manufacturing facility in the Krishnagiri district of Tamil Nadu.
The recent development that has put Tata Electronics in the spotlight is Tata Sons Chairman Natarajan Chandrasekaran confirming the company's plans to venture into the semiconductor business, which is pegged to reach US$1 trillion revenue by 2030 globally.
Under Tata Electronics, the group plans to set up an Outsourced Semiconductor Assembly and Test (OSAT) to start with. Also referred to as assembly, testing, marking, and packaging (ATMP), this plays a crucial role in semiconductor manufacturing as no chip can be used in a product without going through the packaging and testing process.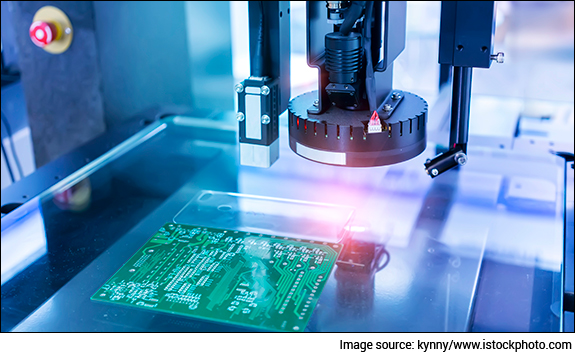 However, the Tata Group might not look at mature technology for OSAT, which is easy to develop and drives around 75-80% of the revenue in the industry. Instead, the company is evaluating Advanced Packaging, which is engineering-led and involves a wafer fab like processing. The latter is becoming important as leading companies like TSMC and Intel have advanced nodes. But as India does not have any fabrication units yet, Tata Electronics, and even the other upcoming OSATs, will have to import processed wafers.
Meanwhile, the government has unveiled a $10 billion (about Rs 76,000 crore) plan to attract chipmakers from around the world to set up shop in India.Three consortiums -- Vedanta-Foxconn, ISMC, and IGSS Venture -- have applied for incentives to manufacture chips and set up a fab.So...there is a "clamour for fabrication units" and there is a perception that OSAT is a low-technology and low-margin business.But people fail to understand that every chip that is made has to be packaged, One wafer can have hundreds or maybe even thousands or tens of thousands of dies. Wafer is the round slice of silicon that the individual die (chips) are printed on. It's a plate about 12 inches across. So, each wafer will create, on average, at least 5,000 to 10,000 packages. It's an exponential volume as compared to wafer fabrication.
Tata Electronics had picked packaging not only because it was easier to build up compared to a fabrication unit but also because it sees the potential to be at an inflection point.
And if India goes on to become a global semiconductor hub, the potential of such semiconductor packaging units could be immense.
TCS has been a massive wealth creator since its listing in 2004. It converted every Rs 100 invested in 2004 to over Rs 1300 in 2022. Tata Electronics could be the next company from the Tata stable to get listed and be a runaway multibagger for investors holding the stock for the long term.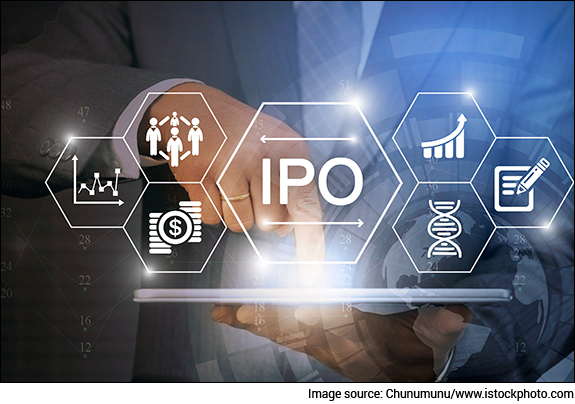 Tata Electronics could get listed anytime in 2023. Do make sure your do your due diligence about the fundamentals and valuations of the stock and consult your investment advisor before acting on the stock.
Hope you like this video. Thanks for watching.