Sep 13, 2022 - What are SaaS Stocks...and How the Right Pick Could Make You Very Rich
What are SaaS Stocks...and How the Right Pick Could Make You Very Rich
Sep 13, 2022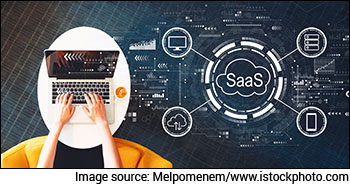 Editor's note: A massive boom is underway in India's software as a service (SaaS) sector. The sector received nearly US$ 5 bn in venture funding in 2021. That's a huge amount for a sector that is quite small in size. Clearly, the sector has reached a crucial inflection point and a massive boom is underway. No one can deny it. And this boom won't end anytime soon.
India's SaaS sector might be young but it's growing very fast. 20 Indian SaaS unicorns have already emerged in the country. Five years ago there were none. Software industry experts are unanimous in their expectation that India's SaaS market will be worth US$ 50 bn by 2030.
It's safe to say that India's SaaS firms are gearing up to take on the world. Let's dive into this exciting sector and examine its wealth creating opportunities.
SaaS Stocks in India
'Software is eating the world'.
When the Wall Street Journal published an article over 10 years ago, these words from Marc Andreessen would have caught the attention of its readers.
But very few could have imagined how prophetic they would be.
Today, no one thinks twice about this. Everyone understands that software is at the heart of everything we do. Our work, money, entertainment, transportation, communication, shopping, software rules them all.
Even real estate and agriculture are now increasingly driven by software.
But this change did not happen overnight.
Back in the 1990s, software companies were not eating the world. Back then the software industry resembled any other industry. Just as car companies were making cars, software companies were making software.
There were many steps on the way to today's world of software. But one of the most important was the revolution of software as a service (SaaS).
These companies are at the forefront of the global software revolution. They will create a lot of wealth as software eats the world.
If you invest in the right SaaS stock, you could be on your way to stock market riches.
But first, let's understand what this opportunity is all about.
What is SaaS?
Quite simply, it's the way companies create software for use online via subscription as opposed to installing it on a computer.
In the good old days, if you wanted to use any software, you would have to get it installed on your PC or laptop.
This is no longer the case. Today, you can easily subscribe to a licensed version online. That's why it's called on-demand software.
All kinds of software are now used like this. Office software, gaming, design, database management, financial, HR, MIS, ERP, and much more.
If you're read a bit about SaaS, you would know that it goes hand in hand with cloud computing.
And that's true. Indeed SaaS is a part of cloud computing. SaaS is the means with which the benefits of cloud computing reach everyday users.
How does SaaS work?
It's quite simple. All you have to do is subscribe to the software online, make the payment, accept the terms and conditions, and you're good to go.
All you need is a web browser, an internet connection, and sufficient processing power on your PC or laptop. At its core, that's all there is to it really.
It's not hard to understand why SaaS has become so popular and why it spread around the world so fast. Ten years ago it was unusual for a business to fully adopt SaaS.
Today, its unusual for a business not to.
How SaaS creates value
When a SaaS company want to sell its product, it's doesn't have to acquire customers one at a time.
It also doesn't have to install the software on the customers computers.
Instead, the sales process is entirely online. This is a huge saving in terms of marketing costs as no middlemen are involved. Thus, the company can pass on some of this benefit to customers.
But the benefits don't end there.
Before SaaS, companies had to buy software by paying for it upfront. There was also some kind of recurring fee. This made software expensive.
SaaS drastically reduces this cost, by charging a subscription fee. It's a pay as you go model like Netflix or Amazon Prime.
This is great for the consumer. But how does the SaaS company benefit?
The answer lies in the cloud computing backend which holds all the customer's data. This data can be analysed to gain insights on the customer's usage. This helps the company decide on the type of pricing best suited for each customer.
This way, the SaaS company can over time maximise the revenue from each customer.
They create value in yet another way. Most SaaS companies operate on what is commonly called the 'freemium' business model.
The company offers a part of its software free. But it's not concerned about a loss of profits.
Why?
Well, the rest of the software is not free. The pricing structure is created in a very scientific way. Once sufficient number of customers are using the free service, it's very easy to upgrade a number of them to the paid service. This number is usually high enough to ensure profitability.
The freemium model is also scalable because the SaaS company can usually find a steady stream of customers to use the free service.
Once the company has enough paying customers to make good profits, it can reinvest the cash back into the business. This cash can be used to improve the software and stay ahead of the competition.
The better the software becomes the higher will be the customers using the free service. The higher the number of free users, the higher will be number of paid uses who decide to upgrade.
And so on.
This creates a virtuous cycle of profitability.
Are Indian IT Companies Betting Big on SaaS?
Yes.
Almost, every Indian IT company is staking its claim in this space.
The big names, TCS and Infosys have been making SaaS related investments for a long time. Many of the big SaaS from around the world are their clients for backend IT work.
However, if you want to play this megatrend in Indian software, you should probably look at smaller companies. They are many niche smallcap IT companies in India working hard on SaaS solutions for businesses across various sectors.
Equitymaster's smallcap guru and editor of Hidden Treasure, Richa Agarwal, did a video on the opportunities in these small companies.
Many of the top Indian SaaS companies are unlisted. There aren't many pure play SaaS stocks listed in India.
Recently, RateGain Travel hit the market with its IPO. It's an AI-driven SaaS company focused on the travel and hospitality sector. The company offers travel and hospitality services across different verticals like hotels, airlines, online travel agents, meta-search companies, package providers, car rentals, cruises, and ferries.
In the unlisted space there are some exciting SaaS companies you should be aware of. Companies like these could become huge wealth creators once they get listed.
Zoho - This is a well-known Indian software company based in Chennai which provides online cloud-based business tools.
Freshworks - This SaaS company providing customer engagement software has gained scale recently and owns brands like Freshdesk, Freshchat, etc.
Agile CRM - It provides integrated sales and marketing solutions for small and medium sized business.
Chargebee - This is a cloud-based SaaS company that provides an automated billing platform for e-commerce firms.
Leadsquared - This company provides SaaS solutions for automating marketing and CRM functions of companies across various sectors.
In Conclusion...
If you do take the plunge in SaaS stocks, please keep in mind a very important point.
All the regular rules of investing apply to these stocks as well. Just because this is an exciting sector with huge profit potential, doesn't mean you should relax your investing criteria.
Analyse every SaaS stock on the basis of it's fundamentals and do go overboard on the valuation front. These stocks may promise high growth but don't pay a high PE ratio for them. As is the case with all growth stocks, a margin of safety goes a long way to protect against downside risk.
Happy investing!