Top 4 Auto Ancillary Stocks to Watch out for in the EV Space
Jan 6, 2022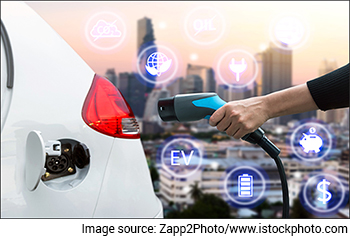 The electric vehicles (EV) space is the next big opportunity in the market.
With increasing concern over climate crisis, and a growing need for clean, sustainable and efficient alternatives to traditional resources, the EV market has huge scope for growth.
Automobile makers are not the only players who benefit from this EV revolution. Other players such as battery makers, shock absorbers, automotive lighting companies, and other auto component markers will also gain from this transition.
Here is a list of five top auto ancillary stocks you can add to your watchlist.
1. Sona Comstar
First on our list of auto ancillary stocks is Sona Comstar, one of the leading manufacturers and suppliers of automotive systems and components in India.
The company's products find application in all vehicle categories, including electric cars, electric two and three-wheelers, electric light commercial vehicles, and conventional vehicles.
It's one of the few companies that can design high power density EV systems. It also manufactures motors for hybrid passenger vehicles, enabling fuel savings and EV traction motors for electric vehicles.
Though EV forms a small part of the company's revenue, it's growing fast. In the financial year 2021, the revenue from the sale of goods for EVs formed 14% of the total revenue against 2% in the previous year.
The company has recently opened a state-of-the-art research and innovation centre in Chennai to develop products for next-generation EVs.
Sona Comstar's revenue grew by 52% year on year (YoY) in the recent quarterly results. The company's net profit also grew by 22% YoY, driven by growth in its EV revenue.
Check out the Sona BLW Precision Forgings fact sheet and quarterly results to know more about the company.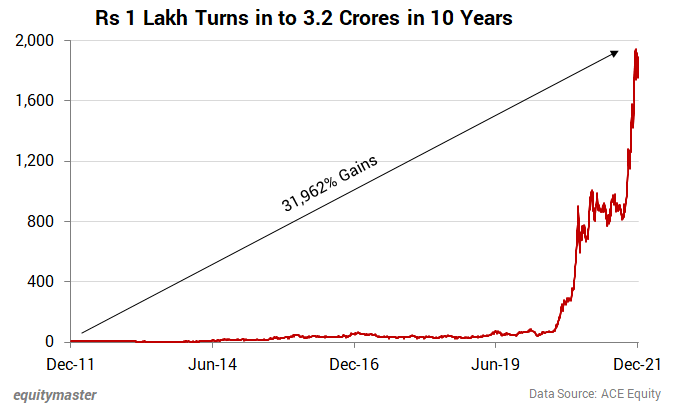 2. Kabra Extrusiontechnik
Second on our list is an EV battery manufacturing company - Kabra Extrusiontechnik.
Kabra Extrusiontechnik is the largest manufacturer of plastic extrusion machinery for manufacturing pipes and films in India. The company has a market share of around 25-30%.
Due to the cyclicality of the plastic products industry, the company has recently ventured into the EV battery segment.
It has set up a battery manufacturing plant in Pune to manufacture lithium-ion batteries for electric vehicles. These are sold under the brand name 'Battrixx'.
Battrixx offers lithium-ion battery packs with smart battery management systems that provide a green storage facility with longer battery life.
The company announced a capex of Rs 1 bn in December 2021 for expanding its battery segment. With this expansion, it aims to reach 2-gigawatt hours (GWh) capacity in the next 18 months and produce seven hundred thousand battery packs by the end of the financial year 2024.
In the recent quarterly results, the company's revenue grew 20.3% YoY, while its net profit grew 11.7% YoY. This was on account of its plastic extrusion machinery segment.
To know more about the company, check out Kabra Extrusiontechnik fact sheet and quarterly results.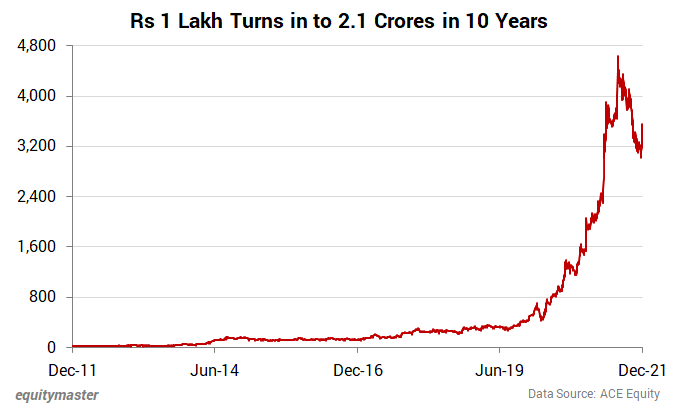 3. Fiem Industries
Fiem Industries, one of the leading players in the auto components industry, ranks third on our list.
The company manufactures automotive lighting, rear-view mirrors, signalling equipment, and sheet metal and plastic parts.
It has around 30% market share in the two-wheelers headlamp market in India. With constantly evolving technology, the company has been upgrading its products, and its LED lights are the most suitable for EVs.
Its key customers include Honda, Yamaha, TVS, and Tata Marcopolo.
Fiem Industries has been actively engaging with leading EV players to develop products for them. This will boost its sales in the medium to long term.
In the recent quarterly results, the company reported a 12% YoY growth in revenue. This was mainly due to an increase in two-wheeler sales. Its net profit grew 9.8% YoY.
Check out Fiem Industries fact sheet and quarterly results to know more about the company.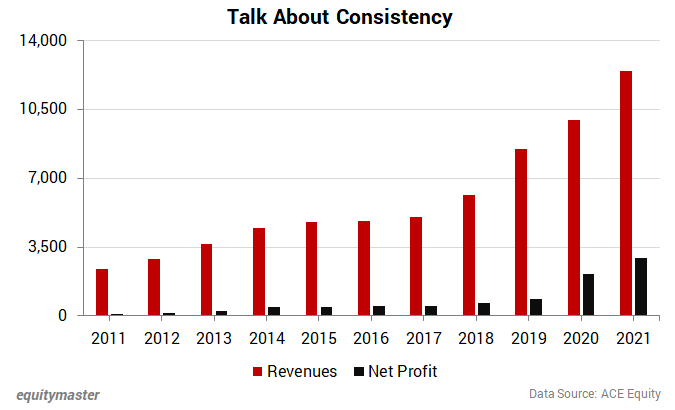 4. Gabriel India
The last auto ancillary company on our list is Gabriel India.
The company manufactures ride control products, including shock absorbers, front fork, struts, and seat dampers. It has a 25% market share in the two and three-wheeler market.
Most of its clients are in the EV space or venturing into it. Some of them are Bajaj, Honda, Piaggio, Maruti Suzuki, Yamaha, Renault, Volkswagen, Mahindra, and Indian Railways.
Though the company's products are unrelated to the type of fuel an automobile uses, it's ramping up its product portfolio and engaging with EV players to meet the demand in the EV space.
The company will benefit from the fast-growing two-wheeler EV market as it draws most of its revenues from this segment.
In the recent quarterly results, the company's revenue grew 28.5% YoY, driven by growth in the two-wheeler segment. Its net profit fell by 18.6% YoY due to higher tax expenses.
Check out the Gabriel India fact sheet and quarterly results to know more about the company.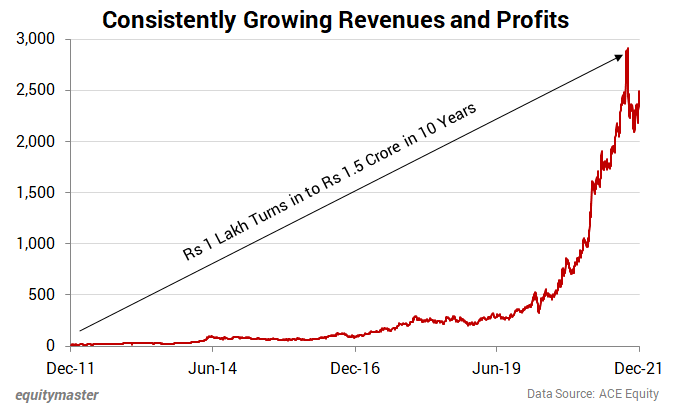 Why should you invest in EV stocks?
The EV revolution is already here.
It's one of the biggest opportunities in the global and Indian markets right now, and everyone is gearing up to benefit from it.
Automobile companies are upgrading their facilities to manufacture EVs and their components while technology companies are developing sensors and software.
The government of India has already issued guidelines and is also providing heavy subsidies for EV players.
As you can see, the EV revolution will benefit the entire economy at large.
Before you invest in any EV stock, we recommend you watch the below video to see how you can cash in on this megatrend.
You can also check out the playlist on electric vehicles on Equitymaster's YouTube channel for more information.
Investment in securities market are subject to market risks. Read all the related documents carefully before investing
Want to Grow Your Wealth With Safe Stocks?
If you want a simple, safe, and hassle-free approach to long term wealth building...
Without having to worry about negative news or every little downswing in the market...
And without having to worry whether your investments will actually "deliver"...
You must read our note on Blue Chip Stocks now.
Details of our SEBI Research Analyst registration are mentioned on our website - www.equitymaster.com
Here are Links to Some Very Insightful Equitymaster Articles on Electric vehicles:
Disclaimer: This article is for information purposes only. It is not a stock recommendation and should not be treated as such. Learn more about our recommendation services here...