Why Bajaj Finance Share Price is Falling
Jan 6, 2023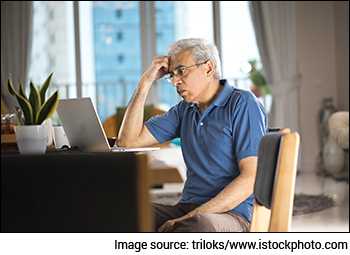 One of the worst emotions is the feeling of not being good enough.
Imagine a kid putting all his efforts in studying for a test. Normally he would have scored about 70% on the test, but this time he worked day in and day out to get to that 90% mark.
Sadly, when the results were out, he scored 80%.
In this situation, 80% is worse than 70%. This just goes on to show that his efforts were good but not good enough. The kid should have been happy about scoring more than 70% but instead, he was sad because he scored less than 90%.
Currently, Bajaj Finance investors are feeling the same emotion. In the last two days, Bajaj Finance shares have witnessed a heavy sell-off.
But why? What has changed for a strong player like Bajaj Finance?
Weak quarterly results
Yesterday, Bajaj Finance announced its quarterly business updates for the third quarter of financial year 2023.
The NBFC major said that its assets under management (AUM) grew by 27% year on year (YoY) to approximately Rs 230,850 crore (about Rs 2,308 billion) as of 31 December 2022.
This compared to Rs 1,812.5 billion (bn) as of 31 December 2021.
AUM in the said quarter grew by approximately Rs 125 bn. On a sequential basis, the growth came in at 6%.
New customer acquisition was highest for the quarter at 3.1 million (m) compared to 2.6 m new customers in the previous quarter. This is the highest-ever new customer acquisitions in a quarter.
Further, the capital risk adequacy ratio (CRAR) was flat on a sequential basis at 25.1%. Its deposit book grew 41% YoY to Rs 430 bn as of 31 December 2022.
All the numbers portray a progressive trajectory of Bajaj Finance.
However, the market sentiment was dampened because investors and analysts expected a better quarterly update from the company.
Historically, the third quarter is the strongest quarter of the year for Bajaj Finance because of strong festive demand.
The growth rate seen and projected by the company is muted if compared to corresponding period of previous years.
Also, a flat CRAR suggests weaker growth and lower utilisation of capital. Even the rate of customer acquisition was slower than expected.
This was one reason. The second reason why Bajaj Finance came under pressure is because of its valuations.
Expensive valuations
Bajaj Finance is trading a high price to earnings (PE) ratio. Even after a sharp correction, Bajaj Finance's share price is trading at a PE ratio of 40.9 currently whereas the industry average is 18.9.
It is also expensive compared to peers. Take a look at the table below:
Peer Comparison
Data Source: Ace Equity
Bajaj Finance's PE ratio and price to book value (P/BV) ratio are exorbitantly higher compared to its peers whereas its growth rate is quite closer to its peers.
According to market experts, during the last decade, Bajaj grew at 35% while all the other banks including ICICI and Axis grew at 15%.
The difference was almost 20-25%. Now even Axis Bank and ICICI Bank are growing at 20% and Bajaj Finance is growing at 25%.
Thus, from peer comparison viewpoint, Bajaj Finance fails to be an attractive stock because the company is expected to grow almost at par with its peers while its shares are quite expensive.
Investment Takeaway
A tree with strong roots may shed leaves, produce fewer fruits or maybe even lose a branch but it will never uproot completely.
Similarly, a fundamentally strong company may suffer in the short term when it faces strong headwinds but in the long term, the share price will catch up to its fundamentals.
Bajaj Finance to consumer financing is like Virat Kohli to Cricket. It is one of the biggest players in the consumer finance space and it also has made a foray into various other lending segments like housing, SME lending, etc.
In her editorial on the next HDFC Bank and Bajaj Finance, Tanushree Banerjee, co-head of research at Equitymaster wrote,
"More than half of India's population is still untouched by the consumer financing boom. These companies will make a lot of money before India's retail credit to GDP gets close to 25%."
Being a dominant player Bajaj Finance is sure to make gains from the boom in the industry.
Thus, the transition towards fintech, from being a pure lender, robust industry prospects will act as key triggers for the company's future growth.
How shares of Bajaj Finance have performed
Bajaj Finance's share price is down 8% in a month. In the past one year, the shares are down by 20%.
In the past two days, the shares have eroded 8% of their market value.
The company touched its 52-week high of Rs 8,043.5 on 19 January 2022 and its 52-week low of Rs 5,235.6 on 17 June 2022.
About Bajaj Finance
Bajaj Finance is a deposit-taking non-banking finance company (NBFC) with a diversified loan portfolio and a pan-India presence.
While the company was originally set up to provide finance for the purchase of two-wheelers and three-wheelers manufactured by Bajaj Auto, it diversified into other segments over the years.
Currently, it operates across seven broad categories - consumer lending, mortgages, commercial lending, rural lending, SME lending, deposits, and partnerships & services.
Under partnerships & services, the company offers products like health insurance, extended warranty, comprehensive asset care, co-branded credit cards and wallets.
To know more about the company, check out Bajaj Finance company fact sheet and Bajaj Finance quarterly results.
For a sector overview, read our finance sector report.
You can also compare Bajaj Finance with its peers.
Bajaj Finance vs Cholamandalam Invest
Bajaj Finance vs Edelweiss Financial
To know what's moving the Indian stock markets today, check out the most recent share market updates here.
Disclaimer: This article is for information purposes only. It is not a stock recommendation and should not be treated as such. Learn more about our recommendation services here...