TCS: The Tatas' Cash Generating Machine
Jan 13, 2022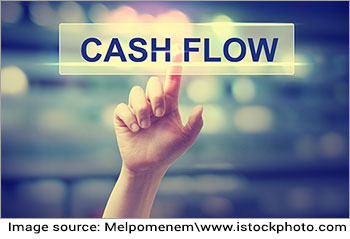 Yesterday, India's biggest IT firm, Tata Consultancy Services (TCS), announced its quarterly results.
Not only were the numbers excellent, but the company also once again proved itself to be cash generating machine.
The December quarter is usually a bit subdued for Indian IT firms due to the holiday season in the west. But that hasn't impacted TCS this time. Its net profit was up compared to the same quarter last year (12.3%) as well as the previous quarter (1.5%).
But more important than the profit numbers was the cash generation.
In the results there was a number that is not given the importance it deserves. In fact, most investors and the media take, it for granted.
TCS generated Rs 108.5 bn in cash from operations during the quarter. That's about US$1.5 bn in just three months or US$0.5 bn every month.
Did you know that TCS generates more cash than profits? For example, in the latest results, the cash flow was higher that the net profit by 111.1%.
And this is not a one off. TCS regularly generates more cash that its net profit.
So stable is this cash flow, the company declares dividends (Rs 7/share this time) every quarter. It's among the few companies in India that do so. The dividends are also increased every year.
The Tata group, the promoters, will receive about 72.2% of the total dividend proportionate to their holding i.e. Rs 18.7 bn.
Along with the dividend, TCS also buys back shares almost every year. This year the company's buyback amount was a massive Rs 180 bn. The buyback amount was higher that the street's expectations. TCS will buy back shares at a price of Rs 4,500, a premium of about 16.7% to the market price.
So how does TCS do it? How can this company send back several thousand crore rupees to shareholders every year? This is over and above any gains investors make in the stock itself.
Enormous Amounts of Annual Cash Flow
It all comes down to cash generation. TCS generates more cash from its operations than it needs. So it gives back the cash to shareholders.
This is clear sign of a well-managed company.
The table below shows just how much cash TCS generates and how it uses the cash.
TCS Cash Flow (Rs m)

In the table we see that TCS generates so much cash from its operations i.e. after expenses, it can easily afford huge dividends and buybacks.
The big negative numbers in the row of 'cash from financing' are the amounts paid back to shareholders. This row also includes any debt taken or repaid. But TCS doesn't have any long term debt so the number captures the dividends and buybacks.
This raises an obvious question. How does TCS generate so much cash in the first place?
A Cash Generating Machine
The first thing to understand about TCS is that its business is rock solid.
It has deeply established itself as the partner of choice for Fortune 500 companies around the world.
It offers a wide range of end-to-end software services. Developing business apps, creating and maintaining digital assets, managing huge databases, providing real time actionable business analysis...it's all done very efficiently.
Its clients love the fact that TCS is willing to take on more and more of their 'non-core' work and get the job done properly and on time.
The company has a worldwide reputation of taking on big IT projects and completing it to the satisfaction of customers.
So winning deals has never been a problem for TCS. In fact, its client metrics have steadily improved over the years with a greater share of large customers. This helps the company generate more cash in two ways.
First, bigger projects = more revenues.
Second, it's easier to spread out employee costs in large projects compared to small ones.
In a small project, it may be difficult to cut the number of staff by 10%, say from 10 to 9. But reducing the staff from 100 to 90 on a large project is possible.
Fewer employees = lower costs = more cash flow.
The managers at TCS are always trying to find the optimal number of employees and thus maximise cash flow.
Also as the company grows in size, it receives more large contracts. This gives TCS more opportunities to keep costs low and generate more cash from operations.
But an increasing share of big contracts is only one part of the picture.
The company also has to ensure it has the right number of capable employees at all times.
This is not an easy task. Every IT company struggles with the problem of balancing the needs of employees with that of its customers.
TCS seems to have solved this problem. At least it does a much better on this front than other IT firms.
The voluntary employee attrition rate at TCS has consistently been between 10-15%. In fact, the market considers 15% to be a high attrition rate for TCS. For other IT companies, a 20%+ attrition rate is considered normal.
TCS doesn't have to replace its workforce anywhere as fast as its competitors. This is a big cost advantage when it comes to winning large deals. And as we have seen, larger the deal, the more cash TCS can generate.
This allows TCS to keep more workers 'on the bench' ready to be deployed when they're needed. If its competitors tried to do this, they would find the cost of maintaining such a large 'bench strength' too high. TCS can do this without its margins getting negatively affected.
It's not just about quantity. It's about the quality of the workforce too. Software is a people driven industry after all.
The large bench at TCS does not sit idle. They are given training on various new technologies. They participate in many skill upgradation plans.
The company has a well-oiled rapid training program if it were to foresee a skill shortage. This is why the company has been able to pre-empt any technological disruption. The management proactively looks ahead at the needs of its clients in the future and trains its staff ahead of time.
High performers are generously rewarded not only with bonuses, salary hikes, and promotions but also with foreign assignments.
TCS also has an internal system of moving employees around if they want to. Staff can move to a different department if they think their current job will lead to a dead end. This helps to increase productivity and retain talent.
All these measures ensure TCS has the right talent available at the right time to win the highest cash generating projects from around the world.
Conclusion
It should come as no surprise that TCS is the gold standard of India's IT industry. The stock has been one of the biggest wealth creators in the Indian stock market. The company's cash generation ability is at the heat of its success.
Investors should use the example of TCS to find cash generating machines in other industries. These companies are likely to be spectacular wealth creators for years and decades to come.