8 Things to Know About the Vedant Fashions IPO
Jan 28, 2022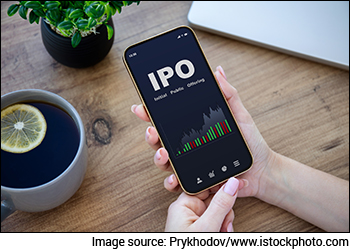 For Indians, tradition has always been a valued possession.
Manyavar is a brand that has made a significant reputation for itself in the men's traditional wear category in India owing to large advertising campaigns.
Vedant Fashions, the owner of ethnic clothing labels including 'Manyavar' and 'Mohey,' is all set to enter the primary markets on 4 February 2022.
The initial public offering (IPO) of Kolkata-based company will conclude on 8 February 2022.
Ethnic apparel owner Vedant Fashions has fixed its price band at Rs 824-866 for its public offer.
At the upper end of the price band, the public issue is expected to fetch Rs 31.5 bn.
Following Adani Wilmar and AGS Transact, Vedant Fashions will be the third IPO to get listed on the bourses in 2022.
Vedant Fashions' 'Manyavar' brand is a category leader in the branded Indian wedding and celebration wear market with a pan India presence.
Axis Capital, Edelweiss Financial Services, ICICI Securities, IIFL Securities, and Kotak Mahindra Capital are the book running lead managers to the issue.
Vedant Fashions IPO Details
| | |
| --- | --- |
| Issue Type | Book Built Issue IPO |
| Face Value | Rs 1 per equity share |
| IPO Price | Rs 824 to Rs 866 per equity share |
| Market Lot | 1 lot - 17 shares |
| Issue Size | Rs 31.5 bn |
| Offer for Sale | Rs 31.5 bn |
| Basis of Allotment Date | Friday, February 11, 2022 |
| IPO Listing Date | Wednesday, February 16, 2022 |
Data Source: Company's Red Herring Prospectus (RHP)
Vedant Fashions IPO will not consist of a fresh issue of equity shares but will only be an offer for sale (OFS). Shares will be sold by existing shareholders of the company.
The promoters of the company are Ravi Modi, Shilpi Modi, and Ravi Modi Family Trust.
Since the IPO is entirely an OFS, the company will not receive any proceeds from the public issue. Also, the entity is looking forward to gaining the advantages of listing.
Category-wise reserved portion
Up to 50% of the net issue is reserved for qualified institutional buyers (QIBs), whereas non-institutional buyers will have 15% shares allocated for them.
Retail portion has been fixed at 35% of the net offer. Retail investors can invest a minimum of Rs 14,772 for one lot and their maximum investment would be Rs 191,386 for 13 lots.
A brief insight of the company
Vedant Fashions caters to the Indian celebration wear market with a diverse portfolio of brands.
The company offers a one-stop destination with a wide-spectrum of product offerings for every celebratory occasion to its customers.
The company's brands include:
Manyavar
Mohey
Mebaz
Manthan
Twamev
Vedant Fashions was the largest in India in the men's Indian wedding and celebration wear segment in terms of revenue, operating profit before depreciation, interest, and tax (OPBDIT), and profit after tax for the financial year 2020.
The company operates its business through franchise-owned exclusive brand outlets (EBOs), with the remaining by multi-brand outlets (MBOs), large format stores (LFSs), and online platforms, including its website (www.manyavar.com), and mobile application.
Company's footprint
As of 30 September 2021, the company had a retail footprint of 1.2 million square feet covering 535 EBOs (including 55 shop-in-shops) spanning 212 cities and towns in India, and 11 EBOs overseas in the United States, Canada, and the UAE.
The firm aims to double its national footprint over the next few years.
In the draft red herring prospectus (DRHP), the company said,
We intend to focus our expansion effects in markets where we determine there is an increasing demand for our products, and where we can leverage our existing presence to expand our market share.

Through our cluster-based expansion strategy, we have identified several cities and towns in both existing geographies where we have a presence and new geographies where we plan to establish our first EBOs.
Quick look at the company financials
The company has had a positive track record of profits in the past.
In financial year 2021 Vedant Fashions has reported a revenue of Rs 6.3 bn and a profit of Rs 1.3 bn.
However, it reported negative growth in revenues and net profit due to lockdowns and limited cost absorption.
On the other hand, first half of the financial year 2022 has shown improved traction.
In the September 2022 quarter, the company reported net profit of Rs 984 m against a net loss Rs 176.5 m in the same period last year due to second wave of Covid-19.
Key Parameters
| (Rs m) | FY19 | FY20 | FY21 | Sep-21 |
| --- | --- | --- | --- | --- |
| Assets | 13,185.1 | 15,915.5 | 16,256.5 | 14,455.0 |
| Revenue | 8,198.0 | 9,479.8 | 6,250.2 | 3,872.9 |
| Expense | 5,488.6 | 6,361.4 | 4,431.0 | 2,548.2 |
| Profit After Tax (PAT) | 1,764.3 | 2,366.4 | 1,329.0 | 984.1 |
| Earnings per share (EPS) | 7.04 | 9.45 | 9.45 | 4.01 |
Data Source: Company's RHP
The IPO will accelerate the company's growth and help it in expanding its business in locations where its presence is weak. Up to now, the company operates at a capacity of 600+ stores under its brands.
For more details, check out Vedant Fashions' Red Herring Prospectus.
Company's growth through different brands
Through their brands Twamev and Manthan, they are focusing on increasing their leading position in the organised Indian wedding and festival wear industry and establishing supremacy in the premium and value segments of the men's Indian wedding and celebration wear market, respectively.
Through their brand Mohey, which was founded in 2015, they have entered the women's Indian wedding and celebration wear industry.
They have a wide portfolio of leading and unique brands namely Mebaz, a regional legacy brands serving to the complete family with a long tradition and strong footprint in the states of Andhra Pradesh and Telangana which they acquired in the financial year 2018.
India's ethnic wear market
According to a report, the market for ethnic men's and women's wear, is valued at Rs 1.5 tn.
The organised category is valued at Rs 170-180 bn. In the organised segment, about 40% of market belongs to brands in the value segment, 30% is commanded by premium brands, and 30% by luxury brands.
The organised part of ethnic wear market was growing at 20-25% between 2015 and 2019. But in 2020 it was hit badly by Covid-19 and declined by 30-35%.
It's expected the market will bounce back and grow by 20% in the next 4-5 years. This bodes well for the company.
However, retail giants like Reliance Retail, Tata Group's Taneira, and Aditya Birla Fashion are also planning to expand their foothold in the ethnic wear market in the coming years.
Competitive strengths
Market leader in the Indian celebration wear market with a diverse portfolio of brands catering to the aspirations of the entire family.
Large and growing Indian wedding and celebration wear market driven by an increased spending on such wear.
Differentiated business model combining the strengths of retailing with branded consumer play.
Omni-channel network with the integration of online and offline channels.
Technology-based strong supply chain and inventory replenishment systems driven by systemwide data analytics, strong processes, and longstanding vendor relationships.
Experienced and professional founder-led leadership team.
Key risks
The Covid-19 pandemic or any future pandemic or widespread public health emergency could adversely affect business, results of operations, financial condition and cash flows.
The company's business is highly concentrated on Indian wedding and celebration wear and vulnerable to variations in demand, as well as changes in consumer preferences which could have an adverse effect on the business.
A significant portion of the sales of their customers are by franchisee-owned EBOs. Inability to maintain, renew or enhance relationships with franchisees could adversely affect business.
Other than designing of the products, they rely on outsourcing a significant proportion of production processes and activities to third-parties, without exclusivity arrangements.

Inability to obtain sufficient quantities of attires and accessories of the requisite quality in a timely manner and at acceptable prices, or a slowdown, shutdown, or disruption in such third parties' operations and performance, could adversely affect operations.

Any failure in quality control processes may damage the company's reputation, and adversely affect business, results of operations, and financial condition.

They may face reputational harm or proceedings if the quality of the products does not meet customers' expectations.

Operations could be adversely affected by labour shortages, strikes, work stoppages or increased wage demands by employees or any other kind of disputes with employees.
Business depends on the timely and continual purchases of and payments for the products by their franchisee and retailing vendors, both in the short and long term. A delay or failure to do so may adversely impact revenues.
Pricing pressure from competitors may affect their ability to maintain or increase product prices and, in turn, revenue from product sales, gross margin and profitability, which may materially and adversely affect financial condition and operations.
What's the ideal IPO strategy to follow?
The IPO pipeline for the year 2022 looks solid.
Several companies have received approval from the market regulator to go ahead with their IPO plans, including Delhivery, Go Airlines, ESDS Software, Skanray Technologies, Emcure Pharmaceuticals, Tracxn Technologies, Fusion Micro Finance, MobiKwik and many other companies.
Before investing in any of these firms, investors should avoid getting caught up in the hype and instead examine prices and fundamentals.
If you recall, due to high valuations, Omicron fears, and tightening by the US Federal Reserve, the market became turbulent in the last quarter of 2021, losing more than 11% from record highs.
Paytm, Metro Brands, Star Health, Rategain Travel, and Shriram Properties all failed to impress investors due to excessive valuations, earnings instability, and Covid-related worries.
As companies line up to raise funds from the market amid high valuations, investors need to consider many factors before investing their money in an IPO.
If you are investing in an IPO, weigh in all the positive and negative factors affecting the company.
Take a close look at the company's financials and valuations. It would give you a clear picture of what's brewing.
Happy Investing!
Disclaimer: This article is for information purposes only. It is not a stock recommendation and should not be treated as such. Learn more about our recommendation services here...