These 7 Companies have been part of the BSE Sensex since 1986...
Jan 29, 2022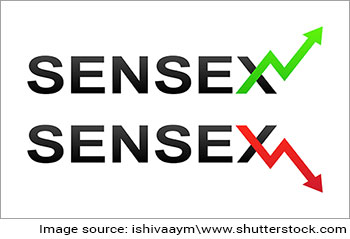 The index of the 30 largest stocks on the Bombay Stock Exchange first came into being in 1986.
Coined by Deepak Mohoni, a stock market analyst in 1989, the term Sensex is a combination of the words "sensitive" and "index".
Over the years, the S&P BSE SENSEX has been India's most tracked bellwether index as it measures the performance of the 30 largest, most liquid and financially sound companies across key sectors of the Indian economy.
But it's amazing how few of the original members are still part of it.
As the BSE reviews and modifies its composition to be sure it reflects current market conditions, only 7 of the original 30 members of the BSE 30 since it launched in 1986 are still part of the Sensex.
And that isn't the only change to the Sensex. The sector breakdown is starkly different as well.
In 1986, there were no banking, finance & software companies in the Sensex. In fact, 27 of the original 30 companies were manufacturers.
Industrial companies in sectors like metals, chemicals, cement and engineering formed the majority number of companies in Sensex.
As compared to that in 2022, the Sensex has become more diversified sector wise with a balanced mix of Banking, Finance, Software, Automotive and Pharma amongst others.
In the age of constant buy-outs, mergers and bankruptcies, it would seem like there is no such thing as a brand anymore.
But of course, there is! There are companies that have survived crises, reinvented themselves, worked harder than ever and thrived.
Here are the 7 companies that have stood the test of time and continue to remain part of the Sensex even today.
#1 Hindustan Unilever Ltd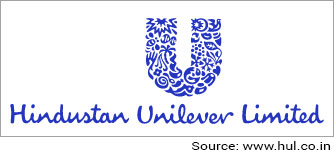 With over 85 years of heritage in India, Hindustan Unilever Limited (HUL) is India's largest fast-moving consumer goods company. On any given day, nine out of ten Indian households use its products.
Since the very early years, HUL has vigorously responded to Indian opinions and aspirations.
Their USP? Staying relevant. The company has always been slightly ahead of their times, and well ahead of their competition.
Those who invested in the company's IPO have been richly rewarded. Since its listing in 1956, HUL has announced bonus issues 4 times as well as a stock split from Rs 10 to Rs 1.
Currently, the stock trades at levels close to Rs 2,300 and continues to be a part of all the major indices of India.
In recent years, the company has been embroiled in a few controversies as well.
In 2001 a thermometer factory in Kodaikanal run by Hindustan Unilever was accused of dumping glass contaminated with mercury in municipal dumps. After protest by activists, it was shut down. Unilever admitted before court to being guilty in the case in 2010.
In 2007, the company had to cease advertisements of its skin- lightening cream- Fair and Lovely. The company was widely criticised for perpetuating racism and lowering the self-esteem of women and girls throughout India who were misled by HUL to believe that they needed to be white to be beautiful.
The company rebranded the cream from Fair and Lovely to Glow and Lovely, removing the word Fair from the brand.
In March 2019 HUL's advertisement for its beverage Brooke Bond Red Label tea was criticised on social media. A company tweet referred to the Kumbh Mela as a place where elderly people get abandoned by their family members.
This resulted in a severe backlash in the form of an adverse hashtag trending on Twitter '#BoycottHindustanUnilever.
To know more about the company, check out HUL financial factsheet and HUL's latest quarterly results.
#2 Larsen & Toubro Ltd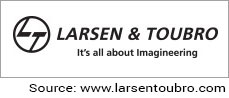 Almost every Indian, might know that Larsen & Toubro Ltd, commonly known as L&T, is a company that builds things.
L&T is an Indian multinational conglomerate. Its core businesses are at the heart of India's modernisation thrust - engineering, construction, manufacturing, technology and financial services.
L&T has utilised its deep knowledge and experience gained over 8 decades and has been at the forefront of indigenous development of engineering design and manufacturing capabilities.
L&T owes its continued success to constant reinvention and innovation. This tweet from the company ties in perfectly with the ethos of the company.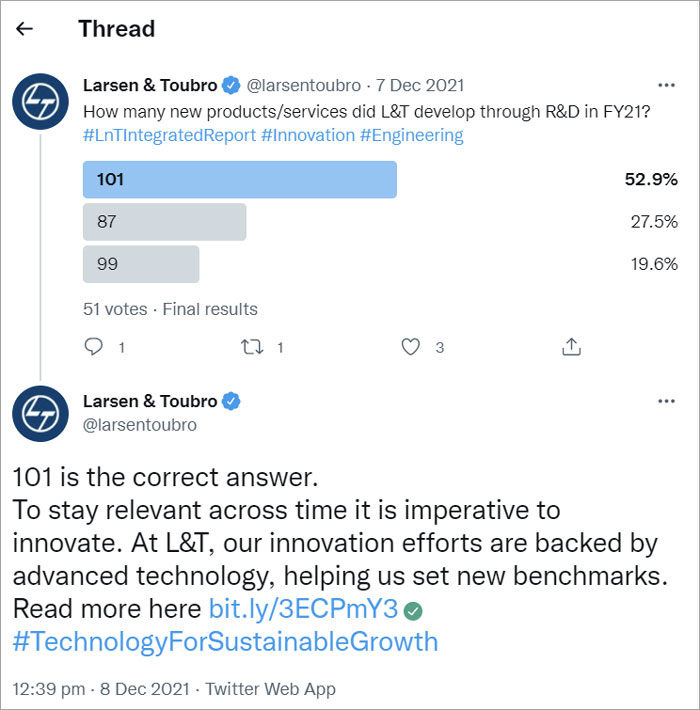 In 1950, when shares of L&T were listed, its paid-up capital was just Rs 20 lakhs with a turnover of Rs 10.9 m.
Currently the market capitalisation is close to 3,000 bn and turnover for the last financial year was Rs 1,359.8 bn.
The company has rewarded investors with a mind boggling 10 bonuses over the last 7 decades.
The company's shares also constitute a part of NIFTY 50 index. Its global depository receipts (GDR) are listed on the Luxembourg Stock Exchange and London Stock Exchange.
The company has a dramatic saga of hostile takeovers.
In the 80's when a British businessman, Manu Chhabria started acquiring shares of the company, the management soon acknowledged that he was interested in taking over L&T.
The chairman of L&T approached Dhirubhai Ambani to protect L&T from the takeover and invest in the company as a white knight.
Ambani didn't let the opportunity to pass and bought 12.4% from the open market.
But Ambani had a different agenda. He continued to buy shares from the open market and increased his holdings to 18.5%
Soon the tables had turned! It was evident that Ambani was the one trying to takeover L&T.
However, when Congress, the biggest supporter of the Ambanis back then, lost power in 1989, the new government intervened, making sure the Ambanis were out of the company, and they were forced to resign from the board.
Following this, Ambanis remained passive investors in L&T for over a decade and in 2001 sold their entire stake to Aditya Birla Group company Grasim, L&T's competitor in the cement industry.
The company fought tooth and nail against the entry of Birla's and after months of negotiations, Birla finally exited L&T, selling its stake to an employees' trust run by L&T employees in June 2003.
As a trade-off, Birlas acquired L&T's cement division and named it UltraTech.
But the prey itself became the predator.
In 2019, the acquisition of Mindtree, one of India's leading information technology companies by L&T, made headlines for several days as a result of it being India's first hostile takeover in the IT sector.
In 2019, a scandal broke out when it was reported that L&T facilitated the payment of $3.64 m in bribes to Indian government officials on behalf of technology major, Cognizant.
The company has till date denied any involvement.
#3 ITC Ltd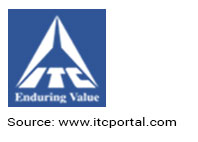 ITC Limited is a diversified group with businesses spanning Fast Moving Consumer Goods, Hotels, Paperboards and Packaging, Agri Business and Information Technology.
Starting with just cigarettes in 1910, the company has over the years transformed itself into an umbrella group that offers a diversified / varied product mix.
From being a one-product category, ITC's portfolio now spans 20 categories with over 1,500 products.
ITC is one of a handful of enterprises in the world having traversed a 100-year journey and managed to remain contemporary, relevant and competitive.
Today, it is acknowledged as one of India's most valuable business corporations.
Over the years, the company has announced 8 bonus issues and in 2005, the company had split the face value of its shares from Rs 10 to Rs 1.
In recent years, ITC's Achilles' heel has been its cigarettes business, which still contributes around 82% of its fiscal 2021 EBIT.
No single stock has captured the imagination of investors in the age of social media in India as ITC Ltd. It has hands down earned the title of the "Meme Stock of India".
It has become the butt of jokes on social media for its lack of participation in the recent market rally. This has baffled and frustrated investors.
The stock closed at Rs 217.55 at the end of yesterday's trading on BSE.
To know more, check out ITC financial factsheet and ITC's latest quarterly results.me interesting movement, among the major indexes will break
#4 Reliance Industries Ltd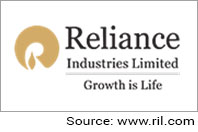 Reliance Industries Limited is a Fortune 500 company and the largest private sector corporation in India.
The company's motto "Growth is Life" aptly captures the ever-evolving spirit of Reliance.
It has evolved from being a textiles and polyester company to an integrated player across energy, materials, retail, entertainment and digital services.
Reliance is one of the most profitable companies in India, the largest publicly traded company in India by market capitalisation, and the largest company in India as measured by revenue.
The Ambani vs Ambani saga that captured the country's imagination in 2004.
In 2002, Dhirubhai Ambani, the founder of Reliance Industries died after suffering a massive stroke.
Ambani's death sparked a feud for control between his sons Anil and Mukesh which ultimately lead to the split of the Reliance Group.
Their mother intervened to broker a deal in 2005, which gave Mukesh control of oil and gas, petrochemicals, refining and manufacturing while younger brother Anil Ambani received telecom, power, entertainment, and financial services business of the group.
The brothers since then seem to have ended their feud as in 2019, elder brother Mukesh bailed out younger sibling Anil by paying Rs 4.5 bn dues in the Ericsson case, and thereby preventing the latter from being jailed.
In 2020, the company successfully raised Rs 531.3 bn by way of a rights issue making it the largest such issue in the world by a non-financial issuer in the last 10 years.
The company has the unique distinction of creating a whopping Rs 9.7 lakh crores in wealth for its shareholders over the last five years through 2016-2021.
#5 Mahindra & Mahindra Ltd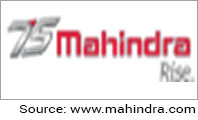 Mahindra & Mahindra is a billion-dollar global enterprise headquartered in India, which is driven by innovation & compassion.
What began as a steel-trading venture seven decades ago has steadily turned into a global brand.
Today, the group has operations in over 100 countries, with a prominent
presence in automotive, aerospace, agribusiness, defence, farm equipment, finance and insurance, information technology amongst many others.
A need for change in the agricultural practices pushed the company to foray into the sector right before the agricultural revolution began in India.
It was also one of the key torch-bearers of the IT revolution in our country.
The company is now focused on developing alternate energy sources to ensure a better future.
In January 2011, the Mahindra Group launched a new corporate brand, Mahindra Rise, to unify Mahindra's image across industries and geographies.
The brand positions Mahindra products and services as aspirational, supporting customers' ambitions to 'Rise.'
#6 Tata Steel Ltd
Tata Steel was established in India as Asia's first integrated private steel company in 1907.
With an annual crude steel capacity of 34 m tonnes per annum, it is one of the world's most geographically diversified steel producers.
It is highly likely, that the company affects every Indian's life in some way- from the vehicle you drive, to the house you live in; from the bridges you cross, to the hand tools that you use.
Its commitment to a culture of continuous improvement has helped the company thrive over the last century and expand its operations in India, Europe and South East Asia.
When Tata Steel bought Corus for $13.1 bn in 2007, there was a lot of criticism about whether it had overpaid for the acquisition.
Tata Steel's European foray soon proved problematic. Not only was it expensive - a 68 % premium to the Corus share price pre-bid - but it coincided with the peak of the commodities boom.
Corus added over $6 bn in debt at Tata Steel and cost India's largest private sector steel company its financial health and leadership in the home market.
12 years after it made the ambitious acquisition the company acknowledged it bet on the wrong market, at the wrong time. Since then, it has reduced the firm's steel manufacturing capacity from 18 m tonne per annum to 10 mtpa.
The finalisation of the joint venture with Thyssenkrup AG in 2018 marked the end of a long, painful chapter in Tata Steel Ltd.'s contemporary history.
The company has an employee base of over 65,000 and the group recorded a consolidated turnover of Rs 1,562.9 bn in the financial year ending March 2021.
#7 Nestle Ltd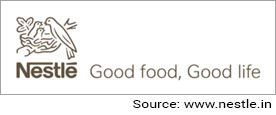 Nestle's relationship with India dates back to 1912, when it began trading as The NESTLE Anglo-Swiss Condensed Milk Company (Export) Limited, importing and selling finished products in the Indian market.
After India's independence in 1947, the economic policies of the Indian Government emphasised the need for local production.
Nestle responded to India's aspirations by forming a company in India and set up its first factory in 1961.
It has been a partner in India's growth for over a century now and has built a very special relationship of trust and commitment with the people of India.
The culture of innovation and renovation within the Company and its continuous efforts to better understand the changing lifestyles of India and anticipate consumer needs has helped the company to grow successfully into one of the largest brands in India.
At levels above Rs 18,500, the company's share price is amongst the highest traded on the exchanges.
The Maggi Noodles crisis in 2015 emerged as one of the biggest public relation hurdles for Nestle India, which came under fire after laboratory tests found the popular two-minute instant noodles were unsafe and hazardous for human consumption.
It nearly threatened the existence of Nestle India as Maggi sales contributed to over 25% of its revenues.
Five months after the brand was forced to pull out of the market over safety concerns, Nestle India's Maggi Noodles returned to shelves in November 2015.
To know more about the company, check out Nestle India factsheet.
Conclusion:
Over the last 35 years, there has been much tumult in arguably the most recognized market measure which is a reminder of how benchmarks change over time, sometimes radically.
It is also a sign of how market leadership is volatile. Companies that don't evolve and change fall aside.
A study by McKinsey found that the average life-span of companies listed in Standard & Poor's 500 was 61 years in 1958. Now, it is less than 16 years.
Most of the large companies of today are not the same as the ones of yesterday.
But these 7 companies have not only survived but always been able to stay ahead of the competition.
By having the vision to see the changes in the market, and come up with new ideas to adapt their products or services, they have prospered and grown larger over time.
That's why it's important to find the leaders, rather than cling to the past.
Disclaimer: This article is for information purposes only. It is not a stock recommendation and should not be treated as such. Learn more about our recommendation services here...
Yazad Pavri
Cool Dad, Biker Boy, Terrible Dancer, Financial writer
I am a Batman fan who also does some financial writing in that order. Traded in my first stock in my pre-teen years, got an IIM tag if that matters, spent 15 years running my own NBFC and now here I am... Writing is my passion. Also, other than writing, I'm completely unemployable!