LIC IPO is Here: 6 Things to Know Before Applying
Feb 15, 2022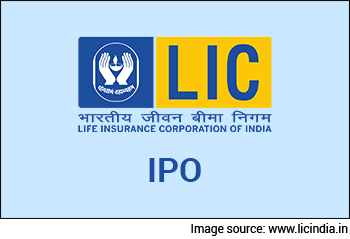 Finally, the wait is over.
On Sunday, Life Insurance Corporation of India (LIC) filed its draft red herring prospectus (DRHP) with the market regulator for what will be India's biggest ever initial public offering (IPO).
The life insurer is all set to beat the record for the largest IPO in India's history, just four months after One97 Communications (Paytm) broke Coal India's record.
The government going all the way to ensure that the largest-ever listing is a success.
The preparations for the 'mother of all IPOs' are well and truly underway, with capital market laws being tweaked and all relevant information being double-checked to avoid further delays.
The offer will help the government meet its revised disinvestment target of Rs 780 bn for the fiscal year 2022, as well as attracting a slew of new retail investors.
Let's look at the key highlights from LIC DRHP.
Issue size: As per DRHP, the company is planning to dilute 5% stake through the IPO. The government of India (GoI) is divesting 360 m shares.
Purpose of the IPO: The LIC IPO will help the government's efforts to generate much-needed funds through disinvestment.
The IPO would be a 100% offer for sale (OFS) by the government of India and no fresh issue of shares will be made.
LIC IPO size and valuation: Although the draft documents do not specify LIC's market valuation, according to industry standards, it would be around three times the embedded value, or approximately Rs 16 tn.
While the pricing has not been set yet, the government is expecting to garner up to Rs 640 bn (about US$8 bn) from the IPO
Category-wise reserved portion: The IPO will have a 50% reservation for qualified institutional buyers (QIB), while not less than 15% portion of the IPO will be reserved for non-institutional investors (NII). This will leave 35% of the public issue reserved for retail investors.
Policyholders of the state-run insurance company will also have a quota reserved in the LIC IPO along with employees of LIC.
The draft prospectus stated,
The aggregate of reservations for eligible policyholder(s) shall not exceed 10% of the offer size. Employee quota is capped at 5%. Both the policyholders and the eligible employees could get a discount in the IPO.
A policyholder who does not update his/her PAN before 28 February 2022 will not be eligible to participate in its IPO.
IPO approval date: Department of Investment and Public Asset Management (DIPAM) secretary Tuhin Kanta Pandey said that he estimates a three-week window for the go-ahead from the market regulator.
LIC invites international investors for its IPO via roadshows
State-owned insurance behemoth LIC has started formal roadshows with deep-pocketed overseas investors, seeking their participation in the nation's largest public issue to date.
Several big-ticket global investors including, Capital Group, Abu Dhabi Investment Authority (ADIA), Singapore's GIC, Aberdeen Asset Management, and California University Endowment are among the funds that took part in Monday's investor roadshows, according to a report.
Also, three Canadian pension funds - Standard Life, HSBC MF, and Franklin Templeton - were other participants in the roadshows. Several top domestic institutions joined the roadshows too.
About LIC
The Life Insurance Corporation of India was established on 1 September 1956, when the Parliament of India passed the Life Insurance of India Act that nationalised the insurance industry in India.
Over 245 insurance companies and provident societies were merged to create the state-owned LIC.
LIC is India's only government-owned insurance provider company. It's the largest insurance company in India with a market share above 64.1% in terms of premiums and 66.2% in terms of new business premium.
The company offers participating insurance products and non-participating products i.e. unit linked insurance products, saving insurance products, term insurance products, health insurance, and annuity & pension products.
It has eight zonal offices, 113 divisional offices, 74 customer zones, 2,048 branch offices, and 1,546 satellite offices. Moreover, the insurer has 42,000 points at which policyholders can deposit premiums. It has roughly 13.5 lakh agents that sell its policies.
LIC's asset under management (AUM)
It's the largest asset manager in India as at 30 September 2021, with asset under management (AUM) of Rs 39.6 tn on a standalone basis. This is more than 3.3 times the total AUM of all private life insurers in India.
This is almost 16.2 times the AUM of the second-largest participant in the Indian life insurance business, more than 1.1 times the AUM of the whole Indian mutual fund industry, and 18.5% of India's annualised gross domestic product (GDP) for the fiscal 2022, says a report.
According to data available, out of the total AUM, 37.5% or Rs 14.8 tn invested in central government securities as of September 2021.
In the financial year 2021, this investment was at 37.8% or Rs 13.9 tn while in the last year it was at Rs 11.9 tn or 38.8% of its total AUM.
A quick look at the company's financials
LIC declared a profit after tax of Rs 14.4 bn for the first half of fiscal year 2021-22, compared to Rs 61.4 m the previous year.
According to LIC, its new business premium growth rate was 554.1% in the first half of the financial year 2022, compared to 394.8% in the same period the previous year.
Its total net premiums climbed by Rs 16.8 bn to Rs 1.86 tn between April and September 2021, up from Rs 1.84 tn in the previous year.
In the April-September 2021 period, it recorded an increase in overall premiums of Rs 174 bn, while investment income increased to Rs 3.4 tn.
Final thoughts
We don't know whether LIC's public issue will be successful or not. But the enthusiasm for the IPO is strong due many initiatives taken by government.
These include, the preferential allotment for its policyholders, change in FDI policy, advertisements in newspapers, and sending personal text messages to people.
These measures have ensured people across the country know about the IPO. It will bring in a new pool of retail investors to the capital markets.
Moreover, given the current state of the banking industry, such a step was required to help revive the banking, financial services, and insurance sector (BFSI). The inclusion of such a large well-known firm would help the financial sector attract more investors.
Also, LIC will help the government to narrow its fiscal deficit.
Last month, Co-head of Research at Equitymaster and Editor of Forever Stocks, Tanushree Banerjee, recorded a video explaining how you should evaluate the LIC IPO.
Insurance is not an easy sector for investors to figure out. The financial statements are full of jargon. And in fact, they don't resemble financials of any other sector.
Watch the below video before you consider applying for LIC's IPO.
And to know more, check out the current and upcoming IPOs.
Happy Investing!
Disclaimer: This article is for information purposes only. It is not a stock recommendation and should not be treated as such. Learn more about our recommendation services here...