10 Companies that Could Announce the Biggest Dividends of 2023
Feb 23, 2023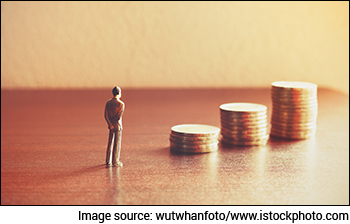 It's dividend season on Dalal Street.
Every year by mid-February, after the third quarter results are out of the way, investors look forward to the annual results of the companies in which they hold shares.
This is not only because the annual results are important... they are... but also because of the big dividends these companies pay out.
Most profit making companies pay dividends when they announce their annual results. Some pay it only once a year, at this time. Others pay dividends twice a year. A few pay it thrice a year. And even fewer pay dividends quarterly.
But even in these cases of multiple dividends per year, companies usually pay the biggest dividend at the time of their annual results. Usually the difference between this 'final dividend' as it's called, and the other dividends declared during the year, is significant.
It's no wonder investors keenly anticipate big fat payouts from high dividend payout stocks in India. During AGMs, unsatisfied investors complaining about, 'the low dividend this year', is a common sight.
It's not too much of a stretch to say that the annual or 'final' dividend is a touchy subject for many investors who have grown accustomed to receiving generous payouts year after year.
Why invest in dividend stocks?
Dividend stocks provide stability to portfolios of conservative investors. This increases confidence in these stocks. And this in turn, brings in more money into the market.
This stability of dividend stocks has proven itself to be very tempting to investors. This is especially true in a volatile markets. When most stocks are crashing, these stocks provide investors with a steady income and a moderate return on their investment.
This is not to say dividend stocks don't fall with the rest of the market. Of course they do.
However, many academic studies, not to mention a mountain of anecdotal evidence, has shown that these stocks tend to fall less than the market. They tend to outperform growth stocks during times of negative investor sentiment.
There's another, often ignored, reason to invest in dividend stocks. The requirement to pay out regular dividends to shareholders, provides an incentive for companies to increase their earnings. This is so they can pay an even higher dividend next year.
This is why dividend paying stocks have been shown to deliver higher returns than non-dividend paying stocks over long periods of time. Thus investors are always in search of dividend paying multibagger stocks.
Even the father of value investing Benjamin Graham agrees when he said...
'The true investor will do better if he forgets about the stock market and pays attention to his dividend returns and to the operation results of his companies.'
Biggest Dividend Paying Stocks
With the interest in dividend stocks heating up, it's natural for investors to seek out the stocks that will pay the biggest dividends.
By this we mean two things...
First, the companies that pay a significant share of their profits as dividend.
Second, the companies that will see a big jump in profits this year.
When you put the two together, we get a list of stocks that will deliver a big payout (on a per share basis) compared to last year.
This bodes well for investors in volatile markets as stocks with a big jump in dividend will be in a comparatively better placed to ride out the market's swings.
In this editorial, we present 10 stocks that have the following characteristics.
A strong dividend paying track record.
Moderate to high dividend payout ratio.
Growth in profits i.e. earnings per share (EPS), in FY2023.
Thus, we expect these stocks to pay out a hefty final dividend at the time of their annual results a few months from now.
Please note these are not recommendations. Investors looking for big dividends in 2023 can consider adding the following stocks to their watchlist.
Conclusion
This was a list of 10 stocks that are likely to pay big dividends at the time of their annual results.
However, these are not recommendations and in any case, dividends should be only one of the many criteria investors need to look at before coming to a decision on any stock.
There are stocks that don't pay dividends but can still be excellent investments.
Investors should do t heir due diligence before taking a position in any stock in the market.
Disclaimer: This article is for information purposes only. It is not a stock recommendation and should not be treated as such. Learn more about our recommendation services here...