Gold 65,000 and Silver 84,000 in 2022
Feb 26, 2021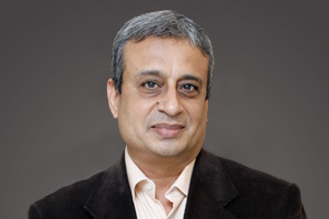 It was great to have Vijay back on the Investor Hour.
In this conversation, Vijay was extremely frank and shared his views on a wide range of topics.
We discussed the market, the best sectors, ETFs, gold, silver, inflation, cryptos, oil and gas prices, the best investment for the long term, and a lot more.
Vijay even shared details of a brand-new stock trading strategy which has a 75% success rate!
On the podcast, Vijay explained why...
The market went up on the day the NSE suffered a technical glitch and halted trading.
He is not bullish on stocks in the short term.
New traders and investors are taking too much risk in the market.
FMCG and pharma are two sectors in which you could selectively buy stocks at lower levels.
Gold could rise to 65,000 and silver to 84,000.
He doesn't believe in cryptos.
Crude oil and natural gas prices will come down (you will be surprised at the reason).
High grade bond funds are a good idea once interest rate rises and stabilise.
Apart from all this, Vijay also shared his view on what he believes to be the best long-term investing opportunity in the market.
Check out the video and let us know your thoughts.
Know Your Editor
Rahul Goel, CEO of Equitymaster, learned the values of honest, independent research very early in life. He first joined Equitymaster in 1995. After a break to get a double postgrad in finance, Rahul came back to Equitymaster in 1999. He was responsible for building the research effort at Equitymaster. In 2008, he took charge as the CEO. Over the years, he has held aloft the standard for honest, transparent, and unbiased research on the stock markets. Along with a very talented team, he has helped build Equitymaster into India's most trusted research house, with over a million readers.
Sarit Panackal, is Managing Editor at Equitymaster. Sarit found his calling at the age of 19 while in engineering college. Fascinated with the stock market, he spent more time studying finance than engineering. He joined Equitymaster as an analyst in 2013. He has worked closely with editors, Rahul Shah, Richa Agarwal, Radhika Pandit, Ankit Shah, and Vivek Kaul. As Managing Editor, he oversees Equitymaster's publications and ensures the highest quality of content reaches you, the reader.