Global Surfaces IPO: 5 Things to Know
Mar 3, 2023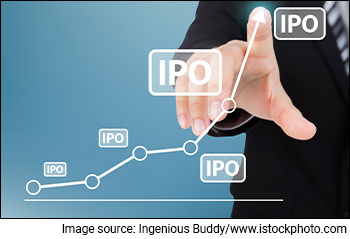 Are you considering investing in the IPOs coming up? If so, you may want to think twice before assuming it's an easy way to make a quick buck.
While some may believe that IPO investing is a simple way to make money, recent market events have shown that this couldn't be further from the truth.
The initial public offers of new-age IT companies like Paytm, Nykaa, and Delhivery have proven to be disastrous, trading well below their IPO prices.
However, don't let these cautionary tales discourage you from investing in IPOs altogether. With informed choices and careful consideration, you can still find success in this exciting market.
One opportunity is the upcoming Global Surfaces IPO. Read on for all the key details.
Issue period: 13 March 2023 to 15 March 2023
Type of Issue: Fresh issue of 8.5 million (m) shares and offer for sale (OFS) of 2.6 m shares
Issue Size: Fresh issue of Rs 1,549.8 m
Price band: Rs 133 to Rs 140 per equity share
Bid lot: 100 shares and in multiples thereof
Application limit: Minimum one lot maximum fourteen lots
Face value: Rs 10 per equity share
The company has reserved not less than 50% shares of the offer for qualified institutional buyers (QIB). It has reserved not less than 15% for non-institutional buyers (HNI). Hence not more than 35% of shares are available for retail individual investors.
Tentative IPO allotment date: 20 March 2023
Tentative listing date: 23 March 2023
#1 About the company
Incorporated in 1991, Global Surfaces is engaged in processing natural stones and manufacturing engineered quartz.
Natural stones are produced through complex geological processes and form various products like granite, limestone, marble, slate, quartzite, onyx, sandstone, travertine, and others that are quarried from the earth.
The products of Global Surfaces have applications in flooring, wall cladding, countertops, cut-to-size, and other items. The products are widely used for commercial and residential industries and are sold within and outside India.
#2 A look at the financials
In financial year 2020-21, the company's revenues grew 8% on a YoY basis and profit increased 62%.
In FY22, the company reported total revenues of Rs 1,983.6 m, up by 10% on a YoY basis. However, profit saw a marginal growth of 5% during the same time.
Global Health Financial Snapshot (2020-2022)
| Particulars | 31-Mar-22 | 31-Mar-21 | 31-Mar-20 |
| --- | --- | --- | --- |
| Revenues (Rs m) | 1,983.60 | 1,790.00 | 1,657.80 |
| Revenue Growth (%) | 10.80% | 8.00% | |
| | | | |
| Expenditure Before Tax | 1,622.50 | 1,444.70 | 1,450.60 |
| % of Total Income | 81.8 | 80.7 | 87.5 |
| | | | |
| Net Profit | 356.3 | 339.3 | 209.6 |
| Net Profit Margin (%) | 18 | 19 | 12.6 |
| | | | |
| Net Worth | 1,340.40 | 984.3 | 644.8 |
| Return on Net Worth (%) | 32.5 | 34.5 | 26.6 |
| | | | |
| Basic Earnings per share (Rs) | 10.5 | 10 | 6.2 |
Data Source: Company's Red Herring Prospectus (RHP)
#3 Peer comparison
According to the company's draft red herring prospectus (DRHP), there aren't any industry peers engaged exclusively in the segment in which it operates.
#4 Arguments in favour of the business
The company has decent financials.
It has a wide product portfolio. It started business activities with the processing of natural stones and has since branched out to manufacturing engineered quartz which has enabled it to diversify its product portfolio manifold.
It has an established presence in international markets. Export business constitutes 99.1% of operating revenue in the financial year 2021-22 and has grown at 21.6% CAGR over the last 11 years.
#5 Risk Factors
The company is heavily dependent on a few customers for its business. Around 82.7% of 2021-2022's total revenue came from the top 10 customers. Loss of all or a substantial portion of sales to any of its top five customers may adversely affect its financial statements.
It is not able to make 100% capacity utilisation of its manufacturing units. In the financial years 2020, 2021 and 2022, its overall capacity utilization for natural stones was 63%, 57.2% and 28.7%, respectively and for engineered quartz, it was 70.3%, 64% and 68.9%.
Investing in IPOs in 2023
Initial months of 2023 turned out to be disappointing for IPO investors. The Adani Enterprises FPO got cancelled and since then, the primary market has remained dull.
Reportedly, in the past eight months, 33 companies with IPO plans worth Rs 493 bn have allowed their regulatory approvals to lapse.
However, winds are changing. The IdeaForge IPO brought back investor interest in the Indian IPO markets.
Finally, after two months, Divgi Torq Transfer Systems IPO opened on 1 March and was fully subscribed on the third day of the offer receiving heavy support from retail investors.
Global Surfaces has given decent financial performance in the past. It has a strong presence in the domestic and international markets.
But will it maintain the same growth rate going forward? Only time will tell.
Stay tuned to get further updates on this IPO and all upcoming IPOs in the market.
Happy Investing!
Investment in securities market are subject to market risks. Read all the related documents carefully before investing
Want to Grow Your Wealth With Safe Stocks?
If you want a simple, safe, and hassle-free approach to long term wealth building...
Without having to worry about negative news or every little downswing in the market...
And without having to worry whether your investments will actually "deliver"...
You must read our note on Blue Chip Stocks now.
Details of our SEBI Research Analyst registration are mentioned on our website - www.equitymaster.com
Disclaimer: This article is for information purposes only. It is not a stock recommendation and should not be treated as such. Learn more about our recommendation services here...