These Mutual Funds Can Help You Manage Liquid Cash like Warren Buffett
Mar 9, 2022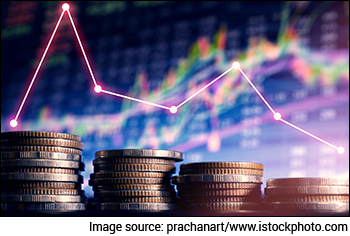 'Cash is King' - that's what the uncertainty brought by the COVID-19 pandemic taught us, and now the Ukraine Russia war.
Ever since Russia has invaded Ukraine, geopolitical tensions have escalated and with it, economic uncertainty.
In the equity markets, the bears have invaded the bulls' territory. Volatility has intensified. Brent crude oil has reached near record-high levels. Inflation is spiralling. The Indian rupee hit a record low. There is nervousness setting in.
In such times holding cash plays a pivotal role in the interest of your financial wellbeing. But it's important to hold an 'optimal' cash level, i.e. neither too much nor too little.
The cash level available with you at this point of time may vary based on what you do for a living, how you have invested, and if it's in equities, the amount of profits you might have booked over the last few months.
Care should be taken to manage your holdings wisely just as you would do with your equity portfolio holdings. Parking short-term cash is an equally crucial decision because losing it may be a nightmare, particularly when we are living uncertain times.
---

Advertisement

---
Imagine Beating The Market By As Much As 70%
This is HUGE. That is the number, one of our most premium and successful research services has achieved.
Mind you it is a less known strategy to discover huge potential opportunities.
And to top it, it has a successful track record of over 15 years.
A track record that says this has the potential to beat the market by as much as 70%!
We think you should have access to it.
CLICK HERE TO GET YOUR ACCESS RIGHT NOW!
------------------------------
Many of you might be following legendary investor, Warren Buffett's doctrine of value-investing when it comes to equity investing. But are you aware of how Buffett manages liquid cash? Berkshire Hathaway's Annual Report 2021 shed some light on this interesting topic.
As of 31 December 2021, Berkshire Hathaway held US$ 144 bn in cash. The market value of equity investments in companies it doesn't directly control was US$ 350.7 bn. That's colossal cash holding against the current backdrop.
What's more surprising is, of this surplus cash, US$ 120 bn was parked in the U.S treasuries having a maturity of less than a year. With this Berkshire Hathaway holds 50% of the publicly held national debt.
In his annual letter to shareholders Buffett writes:
Charlie and I have pledged that Berkshire (along with our subsidiaries other than BNSF and BHE) will always hold more than $30 billion of cash and equivalents. We want your company to be financially impregnable and never dependent on the kindness of strangers (or even that of friends). Both of us like to sleep soundly, and we want our creditors, insurance claimants and you to do so as well.
He further says that similar cash-heavy positions have been endured by them in the past from time to time. These periods, he says, are never pleasant but they are also never permanent.
Taking this key learning from Warren Buffett's letter, you too must not shy away from holding a high level of cash positions when managing your investments, particularly in times of uncertainty. This would serve you two purposes: 1) offer the necessary liquidity to sail through challenging times and 2) tactically provide you with the opportunity to invest in some 'value buys' in the equity markets.
That said, instead of leaving idle cash in the trading account with your broker, consider investing it in pure Liquid Funds that primarily invest in government securities, Treasury bills (T-bills), and money market instruments.
As Buffett advises you, when it comes to managing cash, prefer safety over yields. This is because the objective when managing cash is the safety of the money and not clocking higher returns on it.
Given the aforesaid rationale, prefer pure Liquid Funds that invest largely in government securities, treasury bills, and money market instruments.
Care should be taken to ensure that the Liquid Fund you are considering does not engage in yield hunting (by betting on debt papers issued by private issuers) to accelerate the return with a higher level of risk.
As you may know, about two years ago when the coronavirus pandemic rattled the markets globally, a few short-term debt funds had come under tremendous pressure.
Similarly, Liquid Funds as well lost money a couple of years ago due to the IL&FS fiasco - which caught even seasoned fund managers of many short-term and liquid funds off-guard.
Therefore, when you are shortlisting Liquid Fund to manage cash, check the following:
Ensure the credit quality of securities in the portfolio is high and reliable.
Make sure that the ratings assigned to the underlying securities do not have any negative observations.
The fund manager has made adequate arrangements to deal with unforeseen liquidity crunch and redemption pressure.
The fund house is following robust investment processes and systems.
In short, you should always invest in liquid funds have high liquidity, ultra-low volatility and almost no possibility of a loss of capital.
Paying attention to the quality of holdings can't be emphasised more under the ongoing difficult market conditions. If RBI decides to end its accommodative stance and falls in line with the U.S Federal Reserve (Fed), liquidity may dry up quickly from the system thereby posing a challenge to debt-laden borrowers.
Finding such schemes without doing adequate research could be a challenging task. So, we thought of giving you a ready list of three funds that satisfy Buffett's criteria to manage your liquid cash.
Quantum Liquid Fund - This scheme launched in April 2006 manages assets worth Rs 521 crore with an expense ratio of 0.16% as of 31 January 2022. Quantum Liquid Fund managed by Mr. Pankaj Pathak mainly invests in Government Securities, T-bills, and money market instruments issued by Public Sector Undertakings.

Its latest portfolio holds 48.7% of its assets in sovereign instruments with upto three months of residual maturity. The fund parked 22.1% of its assets in cash and equivalents. Of this, 7.5% was allocated to Tri-Party Repo (TREPs) to take advantage of risk-free arbitrage opportunities.

Moreover, it preferred CDs and CPs issued by the government organisations which together accounted for 29.2% of the portfolio.

Thus, Quantum Liquid Fund exposes its investors to a relatively low-risk level. It prioritises safety and liquidity over returns.


Parag Parikh Liquid Fund - This scheme launched in May 2018 manages assets worth Rs 1,519 crore with an expense ratio of 0.16% as of 31 January 2022. Managed by Mr. Raj Mehta since inception, Parag Parikh Liquid Fund in its latest portfolio holds 79.6% in T-Bills having residual maturity of upto 91 days, and 14.6% in government securities issued by the central government.

It allocated just 1.4% to Certificate of Deposits (CDs) and Commercial Papers (CPs) that too issued by either quasi-government institutions or top-rated private players. The weightage of cash and equivalent assets constitutes 4.4% to deal with sudden outflows or liquidity requirements of the scheme. Thus, on the risk-o-meter, it has a low-to-moderate risk.


Motilal Oswal Liquid Fund - This scheme launched in December 2018 is another worthwhile liquid fund. As of 31 January 2022, it manages assets worth Rs 687 cr although with a slight high expense ratio of 0.21% than the category average expense ratio of 0.16%.

Managed by Mr. Abhiroop Mukherjee since inception, Motilal Oswal Liquid Fund in its latest portfolio holds 84.7% in T-bills with up to 91 days maturity, 3.6% in a highly rated CD of a private issuer, while cash and cash equivalents formed 11.8% of the portfolio; of which 8.6% were Collateralised Borrowing and Lending Obligations (CBLO). Thus, on the risk-o-meter, it's classified as low-to-moderate risk.
You may consider any of the aforementioned three Liquid Funds to have a sound sleep at night but keep an investment time horizon of less than or up to a year.
When you invest in these funds to manage your liquid cash, always prefer the direct plan. A direct plan often charges you a lower expense ratio than a regular plan, and thus you may earn a tad extra return.
By parking an adequate sum in Liquid Funds, you will not have to depend on anyone in case you need cash at short notice-just as Buffett doesn't like to depend even on his friends.
Happy Investing!
Disclaimer: This article has been authored by PersonalFN exclusively for Equitymaster.com. PersonalFN is a Mumbai-based Financial Planning and Mutual Fund research firm known for offering unbiased and honest opinions on investing.